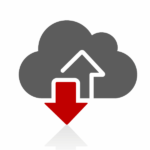 Big Data is an all-encompassing term for any collection of data sets so large and complex that it becomes difficult to process using traditional data processing applications. The challenges include analysis, capture, curation, search, sharing, storage, transfer, visualization, and privacy violations. 10Fold Communications has a team of Big Data media specialists and proudly represents the following companies in this high-tech space:
Present Clients
Aspire Ventures cultivates ambitious ideas and turn them into companies through collaboration and continuous learning. Rigorous process and community IP pool accelerate development and aid their companies to grow and thrive. Teams of data scientists, developers, entrepreneurs, designers, and other professionals work collectively in interwoven projects that enable an effective nurturing of ideas that let experts achieve more with less. Founder and CEO Essam Abadir is an MIT graduate who has founded several of the earliest technologies and companies in digital advertising, cloud storage, video on demand, music streaming, and mobile app platforms. <Read More>
---

BlueData is a stealth start-up building the first true Big Data private cloud for the Enterprise. By transforming the way enterprises provision, manage and run their Big Data infrastructure, BlueData enables companies to get the same value out of their Big Data as companies like Google, Facebook and Yahoo are currently achieving, but at a fraction of the cost and with far fewer resources—human and compute.  www.bluedata.com
---
FogHorn is a leading developer of "edge intelligence" software for industrial and commercial IoT applications. FogHorn's software platform brings the power of machine learning and advanced analytics to the on-premise edge environment enabling a new class of applications for advanced monitoring and diagnostics, asset performance optimization, operational intelligence and predictive maintenance use cases. FogHorn's solutions are ideally suited for OEMs, systems integrators and end customers in vertical markets such as manufacturing, power and water, oil and gas, mining, transportation, healthcare, retail, as well as Smart Grid, Smart City and Smart Car applications. <Read More>
---
 FreeWave Technologies is a wireless networking solution provider that supports a wide range of industrial and military applications by providing wireless M2M and Internet of Things wireless networking solutions. Its goal is to help its customers transmit mission-critical data via secure, highly reliable licensed and license-free M2M communications solutions.
---
iQor provides global customer interaction and product support solutions in 18 countries. 40,000 employees solve client's most strategic problems by partnering with many of the world's best-known brands to deliver product and customer support solutions that span the consumer value chain, from customer care and receivables management to product diagnostics and repair services. iQor's award-winning technology, logistics and analytics platforms enable the firm to measure, monitor and analyze brand interactions, improve business process and find operational efficiencies that lead to superior outcomes for our partners across the customer and product lifecycles. <Read More>
---
Reputation.com helps large organizations with hundreds or thousands of consumer-facing locations ensure that their star ratings and reviews reflect the truth about the service they provide. Businesses also gain valuable insights at the local level that will give them the information they need to make operational changes that will ultimately maximize customer retention and revenue. <Read More>
---
Veriflow is the first networking company to use continuous network verification to eliminate network outages and vulnerabilities. The company was created by a team of computer science professors and Ph.D. students at the University of Illinois at Urbana-Champaign, and is backed by New Enterprise Associates (NEA), Menlo Ventures, the National Science Foundation and the U.S. Department of Defense. <Read More>
---
Past Clients

Interana's mission is to give people a clear picture of their business so they can make the best data informed decisions. We do this by delivering a fast, event based analytics solution for visual and interactive exploration to understand how customers behave and products are used. www.interana.com 

 @InteranaCrop
---

Lightspeed Venture Partners is an early stage venture capital firm focused on accelerating disruptive innovations and trends in the Enterprise and Consumer sectors. Over the past two decades, the Lightspeed team has backed and helped build more than 200 companies globally, many of which have become market leaders. The Firm currently manages over $3 billion of committed capital and is currently investing out of Lightspeed X, a $635 million fund and Lightspeed Select, a $430 million fund. Our team invests in the U.S. and internationally, with investment professionals and advisors in Silicon Valley and Israel as well as in India with Lightspeed India Partners and China with Lightspeed China Partners. www.lsvp.com 

 @lightspeedvp
---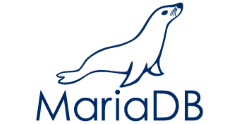 MariaDB Corporation is a recognized leader in open source database solutions for SaaS, and on-premises applications that require high availability, scalability, and performance. Built by the founder and core engineering team behind MySQL, with 400 collective years of MySQL-related experience, MariaDB is the database that powers billions of users on sites like Wikipedia. Moreover, MariaDB is the new "M" in LAMP, having displaced MySQL as the default database in the Red Hat and SUSE Linux distributions. MariaDB is also included in Pivotal Cloud Foundry, Rackspace and other cloud stacks, and it is the database of choice for IBM POWER8. MariaDB has more 2 million users globally and 500 customers in more than 45 countries, including global brands such as HP, Wikipedia, Deutsche Telekom, Virgin Mobile, and Booking.com. www.mariadb.com 

 @mariadb
---

Founded in 2011, by experts in networking, security, and scalable systems PLUMgrid is headquartered in the Silicon Valley and has sales and development offices around the world. PLUMgrid is backed by US Venture Partner, Hummer Winblad, Longworth Venture Partners, Qualcomm Ventures and Swisscom Ventures. From the beginning PLUMgrid strived to reenvision how the IO infrastructure of the data center. The focus is on networking complexities of the cloud world and how to simplify the creation of applications without relying on operations teams to deliver complex changes in the infrastructure. www.plumgrid.com 

 @PLUMgrid
---

What happens when customers, not products, are at the heart of commerce systems? At Reflektion, we are working with leading retailers and brands to find out. We are reinventing the world of commerce together. Customer engagement at every touchpoint is part of a continuous discovery of how to live life better, how to enjoy shopping more and how to get the right product right away. We believe that Reflektion can be the catalyst in creating an entirely new and intimate interaction between consumers, brands and retailers. Revolutionary tools, patented technologies and exceptional determination will blaze the trail one customer at a time. www.reflektion.com 

 @reflektioninc
---

SnapLogic is the industry's first unified data and application integration platform as a service (iPaaS). Our hybrid cloud architecture is powered by 300+ Snaps, which are pre-built integration components that simplify and automate complex enterprise integration patterns and processes. Funded by leading venture investors, including Andreessen Horowitz and Ignition Partners, and co-founded by Gaurav Dhillon, the SnapLogic Elastic Integration Platform enables leading enterprises to connect faster and gain a better return on their cloud application and big data investments. www.snaplogic.com 

 @SnapLogic
---

The Striim platform is brought to you by WebAction, Inc. WebAction was founded in 2012 with a mission to help companies make data useful the instant it's born. The leaders behind the Striim platform thrive on building technology companies that raise expectations for how the world does business. The team include core executives from GoldenGate Software (acquired by Oracle in 2009), Informatica, Oracle, SnapLogic, Embarcadero Technologies, PubNub and WebLogic. It is led by Ali Kutay who was an angel investor, president and CEO of WebLogic, as well as Chairman and CEO of GoldenGate Software. www.striim.com 

 @striimteam
---