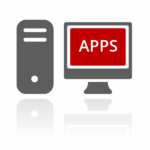 From managing global supply chains to cloud-based financial services applications to AI-powered fleet management for autonomous vehicles, enterprise software is the glue that holds businesses together and "makes them work" at peak efficiency to improve top-line revenue and bottom-line profits – especially critical in today's world where all companies are looking to digitally transform to essentially become software companies.
---
Present Clients
 Agiloft, located in Redwood City, California, has become a reputable and dependable provider of agile business process software and automation. Their unique platform enables pre-built and custom applications to be tailored to firms' exact needs without the need for  custom code, so deployment times and costs are a fraction of those required for other systems. <Read More>
---
BestMile is an innovative Swiss start-up developing technology for urban mobility. Spin-off from the Swiss Federal Institute of Technology in Lausanne (EPFL), BestMile provides a fleet management platform designed to operate and optimize any fleet of autonomous vehicles. BestMile's cloud technology leverages the full potential of autonomous vehicles to tackle urban mobility challenges.
---
 cPacket Networks delivers next-generation network performance monitoring and security forensics solutions at wire speed for service providers and other large network operators. Built around its innovative Distribute Monitoring Architecture, cPacket's purpose-built solution offers the broadest, most scalable, and secure NPM footprint available. By bringing network intelligence closer to the wire, cPacket enables network operators to proactively identify problems before they negatively impact end-users. By improving operational efficiency and proactively identifying problems, cPacket customers are able achieve substantial OPEX and CAPEX savings. <Read More>
---
M-Files enterprise information management solutions (EIM) improve and simplify how businesses manage documents and other information in order to become more productive, more efficient and stay compliant. M-Files eliminates information silos and provides quick and easy access to the right content from any core business system and device. M-Files achieves higher levels of user adoption resulting in faster ROI with a uniquely intuitive approach based on managing information by "what" it is versus "where" it's stored. <Read More>
---
 MindTickle is the world's leading sales enablement and readiness platform that gives sales leaders the power to onboard new reps faster, coach them effectively, keep them up-to-date, while creating a culture of sales excellence. <Read More>
---
Founded by Chris Dance and Matt Doran in 1998, PaperCut first developed a print quota application to address a need in a local high school. From these small beginnings, it's grown to a full print management package now used in over 100 countries and 50,000 sites across all markets. <Read More>
---
OVH is a global, hyper-scale cloud provider that offers businesses industry-leading performance and value. Vertically integrated to own its network, server technology and green data centers, OVH operates more cost-effectively and passes these benefits back to customers. Controlling each step in the global solution allows OVH to provide the best performance, value, security, and customer service in the industry. OVH US is a subsidiary of OVH Group, the largest European hosting provider, with more than one million customers across 138 countries and four continents. <Read More>
---
The Qt Company develops and delivers the Qt development framework under commercial and open source licenses. They enable the reuse of software code across all operating systems, platforms and screen types, from desktops and embedded systems to wearables and mobile devices.
---
 Tricentis provides a Continuous Testing platform that accelerates testing to keep pace with Agile and DevOps. With the industry's most innovative functional testing technologies, Tricentis breaks through the barriers experienced with conventional software testing tools—achieving test automation rates of over 90%. their integrated software testing solution, Tricentis Tosca, consists of a unique Model-based Test Automation and Test Case Design approach, encompassing risk-based testing, test data management and provisioning, service virtualization, and more. <Read More>
---
Headquartered in Menlo Park, California, Unravel is created by some of the brightest minds of the computer industry and academia. The firm has made huge strides in simplifying and hastening data application from some of the world's largest apps by utilizing full-stack performance intelligence. This allows its users to eliminate unauthorized usage, designate resources most effectively, and respond to potentially harmful situations with ease. <Read More>
---
Virtual Instruments is the leader in Infrastructure Performance Management, delivering solutions that help customers ensure their applications and infrastructure perform better together. The VirtualWisdom platform provides comprehensive visibility into the performance, health and utilization of the IT infrastructure, empowering customers to guarantee the performance of their mission-critical applications across physical, virtual and cloud computing environments. <Read More>
---
WaveMaker, Inc. helps enterprises meet increasing competitive business challenges by improving the internal delivery of custom apps, which are key to propel agility, empower democratized decision making and foster innovation. WaveMaker aPaaS software provides Rapid API App Development & Deployment to quickly build enterprise multi-device apps, and leverages Docker containerization for an app-optimized infrastructure.
---
Past Clients
Digital businesses like yours need a way to turn data into actual results. At AppDynamics, we're ushering in the next digital age—the age of the software-defined business. Our mission is to deliver true application intelligence that helps your software-defined business run faster, leaner, and more efficient. You get the visibility and control you need to identify problems, find the root cause, and instantly connect the dots to get applications—and user transactions—on track and running flawlessly. www.appdynamics.com 

 @AppDynamics
---
Augment is a leader in customer experience-driven artificial intelligence (AI). Augment's human-in-the-loop AI uniquely empowers your employees to deliver a superior customer experience by surfacing the best information and answers across the enterprise in real time. Augmented agents deliver improved brand experience through messaging and live chat applications preferred by consumers, and then convert more of these interactions into customer delight and revenue. Augment AI powers Fortune 500 brands around the world. <Read More>
---

Cloudnexa is a born in the cloud organization dedicated to helping clients achieve their business and IT objectives utilizing Amazon Web Services. Their business model is different, CloudNexa offers a suite of solutions to facilitate a partnership for cloud success. You choose the area you'd like to focus on, and bring them in to deliver additional tools and/or services that were purpose built for AWS. www.cloudnexa.com 

 @cloudnexa
---

Ensighten, the global leader in omni-channel data and tag management, is changing the face of digital marketing by transforming the way enterprises collect, own and act on their customer data across all marketing channels and devices. The Ensighten Open Marketing Platform enables enterprises to achieve true one-to-one personalization, accelerate the execution and optimization of their marketing initiatives and deliver superior user experiences. Ensighten, with its unique hybrid-tagging™ technology, powers companies generating over $1.9 trillion in revenue in over 150 countries. The world's leading brands (Microsoft, Capital One, United Airlines and T-Mobile) achieve marketing agility by implementing Ensighten's single line of code. www.ensighten.com 

 @ensighten
---

Since salesforce.com takes care of the platform, Kenandy can focus on what we know best: building global enterprise management solutions. A perfect partnership! The Kenandy team includes experts in development, support, sales, and marketing, with a deep understanding of the needs of the global enterprise. Kenandy is not just ERP on the cloud. Kenandy is ERP redesigned, powered by what is now possible on the cloud. It's ERP that delivers more value. It's ERP for the way global enterprises operate today—distributed, collaborative and agile. www.kenandy.com 

 @kenandyinc
---

Manage connects our clients precisely to the customers they are seeking. As the first and largest provider of data-driven solutions for mobile advertisers and publishers, we are focused on helping our customers optimize ROI by leaving little to luck. Top brands, apps and games rely on us to deliver deeper engagement, faster growth and results they can see. www.manage.com 

 @managehq
---
We invented Netcool, and we're reshaping the landscape again. If your business depends on the availability of your IT applications, infrastructure and services, Moogsoft understands your world. We provide a next-generation Manager of Managers that identifies service-impacting situations faster to deliver dramatic improvements in IT service quality. Our unique patent-pending technologies – machine learning and social collaboration – are creating a powerful ITOM-ITSM synergy that no legacy system can match. www.moogsoft.com 

 @moogsoft
---
Netsil originated as a collaboration between researchers and industry practitioners. Netsil is a multidisciplinary team with extensive research and operational experience in web-scale applications, network stream processing, declarative languages and large scale data analytics. <Read More>
---

OpenClassrooms wants to make education accessible by prioritizing a community-based, engaging learning experience. The company offers open courses so that you can learn with us and take control of your future. We help you get started on this path, but it doesn't end there! Our goal is to help you throughout your whole life and entire professional journey. <Read More>
---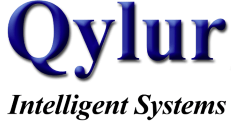 Qylur delivers operational intelligence via adaptive learning and autonomous machines, enabling solutions with superior performance, exciting new capabilities and memorable user experiences. www.qylur.com 

 @QylurSecurity
---
WaveMaker, Inc. provides WaveMaker Enterprise – An aPaaS software for rapid application delivery of enterprise custom apps. WaveMaker Enterprise provides benefits such as visual rapid application development, out of the box support for security, web services integration and data modelling, high performance cloud platform based on Docker containers, a self service management console that provides simplified administration and many more such features. www.wavemaker.com 

 @WaveMaker
---
Webscale is a pioneer in integrated web application delivery and control for e-commerce in the cloud. Delivered as-a-Service, the Webscale platform allows businesses of all sizes to benefit from cloud migration, application scalability, load balancing, high performance, outage prevention, improved security and simple management across multiple cloud providers. <Read More>
---