Confirmed Panelists As Per August 21, 2017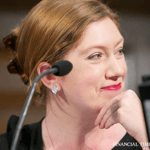 Hannah Kuchler is San Francisco correspondent for the Financial Times, covering Silicon Valley and technology companies including Twitter, Yahoo and Facebook. She focuses on social media and cyber security. She was previously a London-based UK news reporter for the FT, covering British politics and general UK news. Prior to this, she worked on the FT's newsdesk, as Asia correspondent for FT Tilt in Hong Kong, and covered US markets in New York. Before joining the FT in 2009, Kuchler was the editor of The Oxford Student and won the Guardian's Student Reporter of the Year award in 2008.
Twitter
LinkedIn
---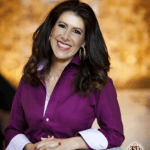 Kym McNicholas is an Emmy award-winning anchor, reporter, producer and entrepreneur with 17 years of on-camera experience on national television and online. She hosts a weekly radio show, "NewFocus on Innovation" where she interviews leaders who help bring technology innovation to the masses. Along with her weekly radio show, Kym is also the executive director of the Extreme Tech Challenge which is becoming the world's largest consumer electronics show.
Twitter
LinkedIn
---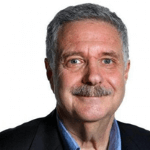 Larry Magid is a technology journalist and an Internet safety advocate. He is CEO and co-founder of ConnectSafely.org and an on-air technology analyst for CBS News. His technology reports can be heard daily on CBS News and CBS affiliates throughout the U.S. and he has a daily tech segment on KCBS radio in San Francisco. He writes a syndicated column for the San Jose Mercury News and blogs for The Guardian, Forbes and Huffington Post.
Twitter
LinkedIn
---
Scott McGrew is a NBC technology and business reporter for NBC Bay Area. He is a part of NBC Bay Area's weekday morning news program, Today in the Bay. McGrew is also the host of Press:Here, which is a weekly roundtable that features world class technology reporters and Silicon Valley CEOs. In addition, McGrew reports on technology and money during business reports on KNBR 680 in San Francisco.
---
Ethan Baron is a business reporter at The Mercury News, and a native of Silicon Valley before it was Silicon Valley. Baron has worked as a reporter, columnist, editor and photographer in newspapers and magazines for 25 years, covering business, politics, social issues, crime, the environment, outdoor sports, war and humanitarian crises.
---
Bérénice Magistretti covers venture capital and funding news for VentureBeat. She was previously a freelance journalist writing about tech and startups for TechCrunch, WIRED UK, Bilan and Wamda. She is originally from Switzerland and is now based in San Francisco.
---
Sean Captain is a technology journalist and editor at Fast Company. He has 18 years of experience writing, editing, consulting and presenting for diverse clients and general-public audiences. Previously, Sean was a Senior Editor at Tom's Guide.
---
Kevin Truong is The San Francisco Business Times multimedia producer and reporter. Kevin officially joined the publication after spending four months as an intern. Prior to joining the San Francisco Business Times, the 2016 University of California, Los Angeles graduate also held the position of Senior Staff Writer for the UCLA Daily Bruin and interned at the Christian Science Monitor and American Public Media.
---
Heather Somerville is a technology reporter covering startups and the venture capital industry for Reuters in San Francisco. Previously a staff writer for the San Jose Mercury News and the Fresno Bee, she has worked for daily and weekly newspapers and online news sites across the country, covering national security, politics, education, the environment and immigration. Her work has also appeared in The Washington Post, The Charlotte Observer, The Denver Post, The Seattle Times, McClatchy DC, The Huffington Post/AOL, The Christian Science Monitor, Bloomberg Businessweek, The Center for Investigative Reporting and others. She is the recipient of a number of prestigious fellowships, including the California Health Journalism Fellowship, the Medill National Security Journalism Initiative and the Berlin Capital Journalism Fulbright. She holds a MS in Journalism from the Northwestern University Medill School of Journalism.
Twitter 
LinkedIn
---
Mark Albertson is an experienced Silicon Valley journalist whose stories have been regularly published for the San Francisco Examiner, Blasting News, and CBS-Bay Area. His coverage of the technology industry made him the Examiner's top-ranked tech reporter for 2016 in 244 markets across the United States. He is also an experienced video and TV producer, having created Tech Closeup, a nationally syndicated program on technology that aired on ABC, NBC, CBS and FOX affiliate stations over the course of four years.
Twitter
LinkedIn
---
Mark LaMet – ABC7/KGO
Twitter
LinkedIn
---