Confirmed Panelists As Per August 23, 2018

Scott McGrew is a NBC technology and business reporter for NBC Bay Area. He is a part of NBC Bay Area's weekday morning news program, Today in the Bay. McGrew is also the host of Press:Here, which is a weekly roundtable that features world class technology reporters and Silicon Valley CEOs. In addition, McGrew reports on technology and money during business reports on KNBR 680 in San Francisco. 
---
Sean Captain is a technology journalist and editor at Fast Company. He has 18 years of experience writing, editing, consulting and presenting for diverse clients and general-public audiences. Previously, Sean was a Senior Editor at Tom's Guide. 
---
Jon Swartz is senior writer at Barron's. He is a high-tech journalist since 1987, and worked for MacWEEK, wrote for London dailies (Independent, Times and Daily Telegraph), the San Francisco Chronicle, Forbes and USA TODAY. Jon lives in Silicon Valley.
---
Dean Takahashi is lead writer at VentureBeat. He has been a tech journalist for more than 28 years, and he has covered games for 21 years. He has been at VentureBeat since 2008. Previously he has written for the San Jose Mercury News, Red Herring, The Wall Street Journal, the Los Angeles Times, and the Dallas Times-Herald. He is the author of two books, "Opening the Xbox" and "The Xbox 360 Uncloaked." He also organizes the annual GamesBeat and GamesBeat Summit conferences.
---
Chris J. Preimesberger is Editor-in-Chief at eWEEK, responsible in large part for the publication's coverage areas. In his 13 years and more than 4,000 articles at eWEEK, he has distinguished himself in reporting and analysis of the business use of new-gen IT in a variety of sectors, including data center systems, storage, the IoT, security and others. He has been a part-time correspondent for The Associated Press since 1983 and resides in Silicon Valley.
---
Heather Somerville is a technology reporter covering startups and the venture capital industry for Reuters in San Francisco. Previously a staff writer for the San Jose Mercury News and the Fresno Bee, she has worked for daily and weekly newspapers and online news sites across the country, covering national security, politics, education, the environment and immigration. Her work has also appeared in The Washington Post, The Charlotte Observer, The Denver Post, The Seattle Times, McClatchy DC, The Huffington Post/AOL, The Christian Science Monitor, Bloomberg Businessweek, The Center for Investigative Reporting and others. She is the recipient of a number of prestigious fellowships, including the California Health Journalism Fellowship, the Medill National Security Journalism Initiative and the Berlin Capital Journalism Fulbright. She holds a MS in Journalism from the Northwestern University Medill School of Journalism.

---
Michael Liedtke has covered the San Francisco Bay Area for over 30 years and is currently a business and technology writer at Associated Press. He covers many different companies, including tech giants like Google, Facebook, and Uber, and is always on the look out for new trends, breakthrough products and interesting people.

---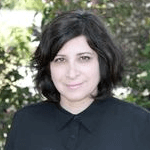 Connie Guglielmo is responsible for a global team of journalists, editors and photographers who produce award-winning stories for our online site and for our quarterly CNET Magazine. We invest in breaking news, in-depth storytelling and long-form features, explainers, Q&As and look at the world thru the lens of tech: ideas, products, companies and people, as well as cultural, political, social, privacy & other issues bringing change. Since tech touches every aspect of how we live, work, play, dream & engage, we write about what we think matters. Every day, an adventure.

---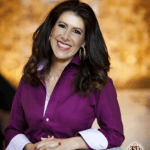 Vator.tv she is interviewing the decision-makers and change-makers in the top ranks of our healthcare system, the people who are creating a healthy future for our nation and around the world.

---
Andre Senior – is an anchor/reporter for KTVU FOX 2. "See it. Learn it. Report it." is his motto in the broadcast news industry where trust, facts, connections, context, and perspective matters. He has reported and anchored in Tampa, Norfolk/Virginia Beach &Ft. Myers Florida. His work has taken him to places like Guantanamo Bay Naval Base in Cuba where he reported on what life is like living in a space infamous for its detention center that houses terrorists which include the alleged 9/11 co-conspirators. Prior to anchoring and reporting, Andre worked behind the camera as a newscast producer, the person behind the anchor that selects the important stories of the day and places them in context for the viewers. Throughout his career, Andre has fielded an untold number of story pitches from members of the public who believe their story should be shared by the masses.

---
Peter Burrows – is a technology reporter in Silicon Valley since 1995, he covered some of the epic stories in the technology industry–particularly the remarkable recovery of Apple, which he began covering shortly before Steve Jobs'​ return–and companies ranging from Microsoft and Cisco to start-ups like GoPro and Stripe. He written more than a dozen BusinessWeek covers, and a book on Carly Fiorina's business career, culminating with her troubled tenure at Hewlett-Packard. Peter appeared on PBS News Hour, Charlie Rose and Bloomberg West, among others.

---
Ethan Baron – is a business reporter at The Mercury News, and a native of Silicon Valley before it was Silicon Valley. Baron has worked as a reporter, columnist, editor and photographer in newspapers and magazines for 25 years, covering business, politics, social issues, crime, the environment, outdoor sports, war and humanitarian crises.

---
Bérénice Magistretti covers venture capital and funding news for VentureBeat. She was previously a freelance journalist writing about tech and startups for TechCrunch, WIRED UK, Bilan and Wamda. She is originally from Switzerland and is now based in San Francisco.
---