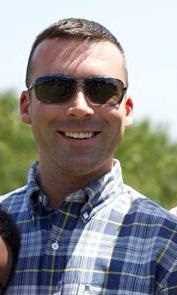 Steve Byford is a senior account executive at 10Fold, focusing on our security, software and big data practices.
Steve holds nearly eight years of public relations expertise – in both B2B and B2C – and has worked with global clients in the health care, mobile and high-tech markets. His favorite aspects about public relations include working with the media and cultivating relationships with industry leaders.
In his personal time, Steve enjoys spending as much time outdoors as possible. Relaxing at the beach with friends and family, stand-up paddle boarding, running and hiking are his weekend activities-of-choice. He studied communications and advertising in college, and received a degree from Loyola University New Orleans.