Awards provide recognition for integrity, accountability and so much more. Corporate visibility within the financial, business and analyst community is an essential building block of organizations' annual business plans. It enhances reputation and builds positive bridges to customers and the public at large—and in so doing affects the bottom line. We could certainly brag about our extensive network of connections, stellar reputation, senior experienced staff, and business impact, but we prefer to let others do the talking for us.
Business Intelligence Awards –  The Business Intelligence Group was founded with the mission of recognizing true talent and superior performance in the business world. Unlike other industry and business award programs, business executives—those with experience and knowledge—judge the programs. The organization's proprietary and unique scoring system selectively measures performance across multiple business domains and then rewards those companies whose achievements stand above those of their peers. 10Fold was named as a Best Place to Work by the organization in 2018. <Read More>
   The Stevie Awards – The Stevies (American Business Awards) is the U.S.A.'s premier business awards program.  More than 3,700 nominations from organizations of all sizes and in virtually every industry were submitted this year for consideration in a wide range of categories. More than 200 professionals worldwide participated in the judging process in 2018 where 10Fold was named as an Agency of the Year as well as the winner of the Grand Stevie award. <Read More>
 PR Daily – The Ragan Awards programs celebrate the greatest campaigns, initiatives and one-offs in the communication, PR, marketing and media industries. As leading experts in organizational communications, Ragan Communications recognizes those who pave the way in PR and communications, and who create and innovate best practices and who are best practitioners. <Read More>
PRnews – Agencies, corporations and nonprofits of all sizes and across the world participate in PR News awards programs. The PR News awards programs provide an opportunity to showcase communications initiatives of the year and salute outstanding performance by individuals. Eleven elite award programs bring to light top talent and creativity across the spectrum of the public relations and communications arena.
Qudos – changes the way you find firms by giving you a platform to find objective, qualified information on firms. All of the information provided on firms is publicly available and verified, so you can trust it to make a hiring decision. Qudos organizes this information in a way that allows you to easily compare firms so that you can compare firms on an even playing field. And, because you can shortlist and contact firms directly from Qudos, it keeps everything in one place making the process simpler.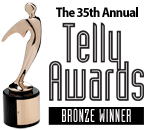 Telly Awards – honors the finest film and video productions, groundbreaking web commercials, and outstanding local, regional, and cable TV commercials and programs. Telly's mission has been to strengthen the visual arts community by inspiring, promoting, and supporting creativity. The 34th Telly Awards received over 12,000 entries from all 50 states and 5 continents. www.tellyawards.com
Videographer Awards – recognizes outstanding achievement by talented individuals and companies in the video production field. Entrants include video production companies, advertising and public relations firms, corporate communication departments, cable and broadcast television operations and independent producers. Past winners have come from all states and numerous countries. www.videographer.com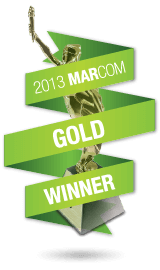 MarCom Awards – a creative competition for any individual or company involved in the concept, writing and design of print, visual, audio and web materials and programs. Entries come from corporate marketing and communication departments, advertising agencies, PR firms, design shops, production companies and freelancers. The MarCom competition has grown to perhaps the largest of its kind in the world with about 6,000 entries per year. A look at the winners shows a range in size from individuals to media conglomerates and Fortune 50 companies. www.marcomawards.com
The Stevie® Awards – the world's premier business awards were created in 2002 to honor and generate public recognition of the achievements and positive contributions of organizations and working professionals worldwide. In short order the Stevie has become one of the world's most coveted prizes. The Stevie Awards for Women in Business are open to all organizations worldwide, and recognize the achievements of women executives, entrepreneurs, and the organizations they run. <Read More>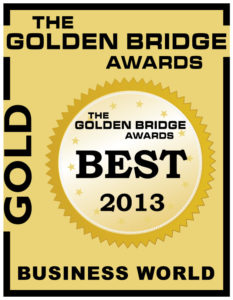 The Golden Bridge Awards – recognizes and honors the world's best in organizational performance, products and services, innovations, executives and management teams, women in business and the professions, case studies and successful deployments, public relations and marketing campaigns, product management, websites, blogs, white-papers, videos, advertisements, creativity, partner programs, and customer satisfaction programs from every major industry. www.goldenbridgeawards.com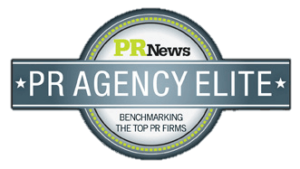 PR NewsWire – PR Agency Elite – focuses on honing and growing PR practitioners' skills in social media, crisis management, digital PR, measurement, employee relations, media training, CSR and writing through its flagship newsletter, webinars, conferences, awards programs, workshops and guidebooks. The awards set benchmarks of excellence in client PR efforts in 23 practice areas. www.prnewsonline.com/awards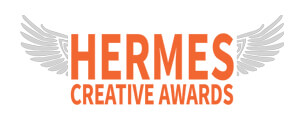 Hermes Creative Awards – an international competition for creative professionals involved in the concept, writing and design of traditional materials and programs, and emerging technologies. Entries come from corporate marketing and communication departments, advertising agencies, PR firms, graphic design shops, production companies, web and digital creators and freelancers. www.hermesawards.com

Bulldog Awards – recognize the most outstanding achievements in traditional, digital and social media campaigns. Celebrating public relations strategic and tactical prowess at the highest level. Awards and honorable mentions were given for media relations campaigns in 27 categories. www.bulldogreporter.com