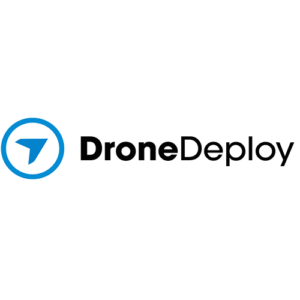 DroneDeploy provides Powerful Drone & UAV Mapping Software for SMB and enterprise-sized organizations across a number of verticals, including construction, agriculture, inspection, mining, roofing, solar and drone services. DroneDeploy's technology utilizes a live mapping solution – powered by edge computing and a sensor that can attach to nearly any drone hardware – to deliver unlimited flying, mapping, and sharing via its intuitive mobile and desktop applications.
While the white-hot drone industry continued to garner attention from business and trade (agriculture, drone, construction) media, and 10Fold's support for DroneDeploy – arguably the press "darling" at the time – had an impressive repertoire of coverage to show for it, the in-house marketing and 10Fold account teams agreed that it was time to elevate the brand beyond the current surface-level conversation; which had focused on drone services, and potential benefits.
The 10Fold team was tasked with supporting a company-wide shift to focus on amplifying the brand's permeation of the enterprise market by illustrating its ability to scale support to meet Fortune 500 demands by reaching the client's target audience – IT decision-makers at enterprise-sized organizations – via strategically-placed coverage in top-tier tech publications.
Strategy:
10Fold needed to back DroneDeploy's corporate value propositions with solid messaging that not only spoke to a more technical audience, but also aligned with a cutting-edge technology story that the press would deem newsworthy. The team got to work identifying the three factors that would drive success:
Crafting the story

With a product launch on the imminent horizon, 10Fold worked with the client to unearth the technical "secret sauce" that powered the most compelling features associated with "Fieldscanner" – a new offering from DroneDeploy that the team had been preparing to support the launch of.

In short, Fieldscanner helps farmers to quickly solve problems in a field before they lose crops – with zero internet connection – by allowing them to view aerial pictures while the drone is still flying. All the computing takes place on the craft and the user's iPhone or iPad, which talk to each other over a local wireless link.

The device-to-device communication sounded a lot like a trend the team had been reading about in tech press and – at the time – was on the cusp of mass, cross-industry adoption. Today that trend, "edge computing," is something almost anyone with background in B2B/IoT tech can define, but back in Q1 2017, it was far less common.

Once the team confirmed that Fieldscanner was, in fact, an edge computing application, the 10Fold team attached the new product launch in a white-hot space – to an equally white-hot trend – edge computing – to move toward knocking the product launch out of the park for the already well-covered client.


Capturing editorial interest

But where? To help DroneDeploy make its mark on the enterprise tech space, the 10Fold team committed to helping the client identify a storyline that would secure the "superfecta" of tech press via coverage in four of IDG's IT-focused media properties: CIO, Networkworld, PCWorld and ITWorld.

The team utilized a high-impact pitch outlining the edge computing tie-in to a product launch that may have otherwise been overlooked by the IT/tech press (in case you haven't been looking for them – farm mapping solutions rarely make headlines in these publications!).
Fortunately, a combination of the team's compelling story line – paired with an already positive relationship with the editorial staff at IDG – landed the client the "superfecta" they were looking for, and more! In addition to landing CIO, Networkworld, PCWorld and ITWorld, the team secured a number of placements in key trade publications, as well as The Next Web.
Results:
160+ media placements secured in one year, i

ncluding CNBC (x3), Re/code, CIO, Networkworld and more

Fortune Brainstorm Tech invitation to the startup's leaders

Inclusion in the

CNBC Upstart 25, a

list of the most promising startups, according to one of the leading business news editorial teams
Impact:
DroneDeploy experienced a 387% increase in share of voice, beating out competitors Pix4D, Skycatch and Airwarve. Total coverage placements increased from less than 40 to over 160 articles in one year.