PR ProgramsPublic Relations Programs
Public Relations help you maintain a relationship with your audience when industry news slows down.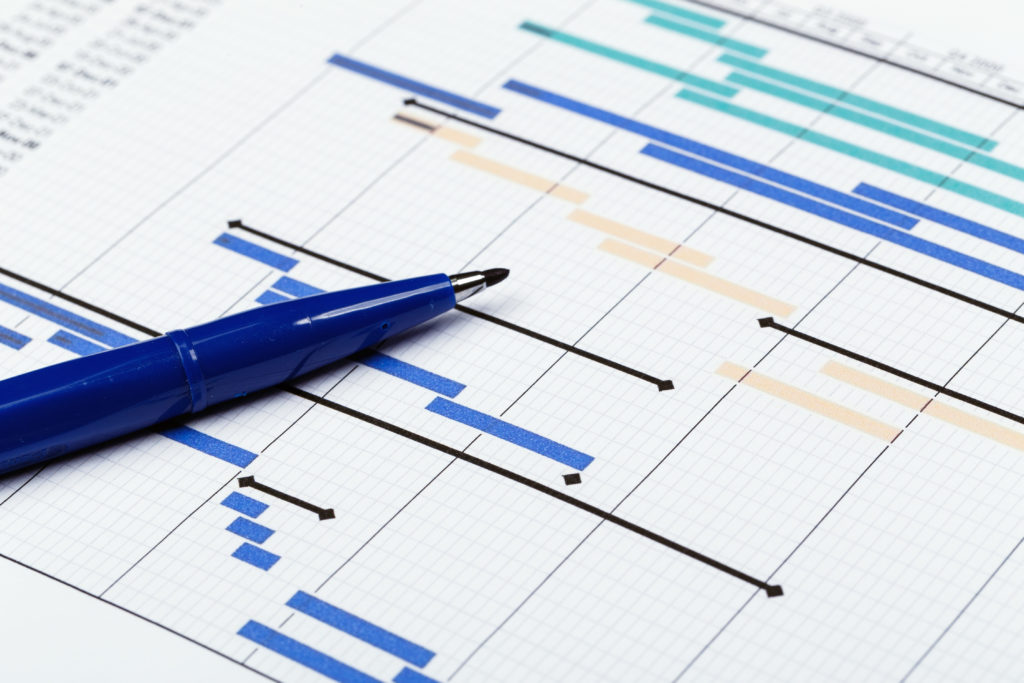 Why Do Business Press Programs Matter?
Business press programs create influence, engagement and relationship-building between your organization and the public across a variety of avenues to frame public opinion and perception of your company. Would you believe that issuing a deluge of press releases isn't the key to effective PR?
Public relations are about so much more than press releases. PR programs take many shapes and forms, from anticipating public opinion and adjusting to accommodate the winds of change – which requires keeping an expert weather eye on your industry and emerging developments. A sound and repeatable PR strategy can gain and keep the attention of venture capitalists for that next round of funding or financial institutions ahead of a public offering.
How Has COVID-19 Affected Your PR & Marketing Budget?
We polled industry leaders to see what the affects of the pandemic was on their budgets, KPIs and much more.
Customer Reference Program
Converting a prospect to a customer isn't easy, but it almost seems more difficult to convert a customer to a marketing ally. There is a customer "fan club" at the heart of most successful marketing and public relations programs. They offer the most third-party credibility that will drive visibility, sales, and investments. Companies are frequently challenged with over-using one or two willing customers in all of their marketing programs. If your company struggles with identifying and leveraging referenceable customers in public forums, you're not alone.
Due to competing priorities and other reasons, most companies struggle with using their sales team to convince customers to participate in marketing activities – taking the sales staff away from important revenue generation to support a program they are not as invested in. 10Fold understands that and has created a program that can change that with consistent customer communication that yields meaningful results over time.
A multi-faceted approach to PR program management includes a well-balanced blend of tactics, including:
* A Strategic News Program
* Maintaining a Compelling Company Presence at Key Industry Conferences
* Award Recognition & Product Review Program for Sales Enablement
* A Customer Reference Program that Guarantees Results
Press Releases and News Coverage
When you have news, we know how to determine a cadence, and how much to reveal at once. And, we know how to spread the news far and wide. Writing press releases with compelling content that pick up the interest of the business and technology reporters is a core strength here at 10Fold. Not only do we write the press releases, we ensure they get in front of the right eyes, at the right time, to ensure maximum benefit.
Award Recognition and Product Reviews
The time and expense associated with securing awards, product reviews and benchmarks is not trivial. With an increasing number of awards and review opportunities to navigate, companies are often confounded with the range of choices and concerned that they will invest money in opportunities that are not credible with their prospects. 10Fold will advise on which awards and product reviews can deliver unbiased third-party credibility without breaking the bank.
Review Programs also need to engender trust with prospects and credibility with recruits, partners and financing sources. 10Fold helps you evaluate options to submit and win the awards and reviews that your audience values most. From developing targeted webinar content to creating VIP events for prospects and customers, 10Fold creates a strategy and executes the details. This preparation and execution for customer, partner and prospect events bolsters credibility and visibility for your company and establishes long-term brand value.
Conference Programs
Conferences are expensive. Between travel and participation costs, industry events can take a big bite out of your marketing budget. 10Fold delivers multiple opportunities for ROI at the conferences that matter most to your business.
We not only drive impactful event strategy for mainstream events like Mobile World Congress and CES, we help you participate fully in more technology-specific shows like Structure and Strata, as well as shows sponsored by industry leaders like Dreamforce and Oracle Open World. Plus, if there is a smaller, industry vertical show that pertains to your business, you can bet we'll put you there with bells on with ROI that's sure to impress.
10Fold knows how to navigate the best earned and owned speaking and marketing opportunities at these shows. Whether it's participating on a panel, snagging a high-profile opportunity, or creating an engaging companion event (like a customer awards VIP dinner), 10Fold can help you match conferences to your business objectives for maximum impact.
Thought Leadership Program
Developing a market leadership position is not an easy task and certainly not an overnight project. Not only must your company have a unique perspective, but you must also understand how to deliver that perspective in engaging ways that will attract industry attention. 10Fold believes that thought leadership is a combination of killer content combined with a high-impact delivery platform. We use eBooks, infographics and surveys that deliver new statistics and metrics. We don't stop at print journalism – we offer video and animation, speeches, and marketing campaigns to generate high-impact thought leadership campaigns.
From Crop Fields to Fortune 500: How 10Fold Put Putting a Drone Leader on the IT Map
Interested? Want to know more?