10Fold's Infrastructure Team
Culture
The Infrastructure Team
From the Infrastructure Team, Stefanie spoke with Angela Griffo, Senior Vice President of 10Fold, Drew Smith, senior account manager, and Kory Buckley, an account executive for the security practice.
Tell us about the Infrastructure Team.
Angela
We cover two main domains: security and storage. Security is more than a third of our overall business and both domains have been part of our business from the beginning.
I think what we pride ourselves on, particularly in security, is our ability to respond very quickly. We monitor the news almost 24 hours a day. On the data storage side, we've launched two of the biggest exits in years: Virident, which was purchased by WD for $685 million, and Nimble Storage, who we launched and worked with for three and half years through their IPO.
How does the team work together? And with clients?
Kory
In cybersecurity, when a hack occurs, it's normally a bad thing. But I think it's exciting. There's always something to talk about in the news, whether its GDPR or the latest ransomware. The team gives me assignments that help me learn the technology better, and now that I feel like I have a better grasp on the technology, I feel good about it – it's a point of pride. I am glad that I know more about cybersecurity than the average person.
Drew
Our commitment to our clients is really knowing our stuff when it comes to deep tech. It's incredibly difficult technology to wrap your head around. I don't know of many other agencies dealing with such complex technology. If we didn't know our stuff, we'd get exposed on day one. That commitment to that in-depth knowledge sets us apart.
Mike
10Fold is people-oriented. It's not the kind of football, it's not the equipment, it's about the people on the field. They have to work together. They have to be motivated, and knowledgeable. And I think 10Fold puts a great team on the field.
What have been the most rewarding experiences working in the Infrastructure group?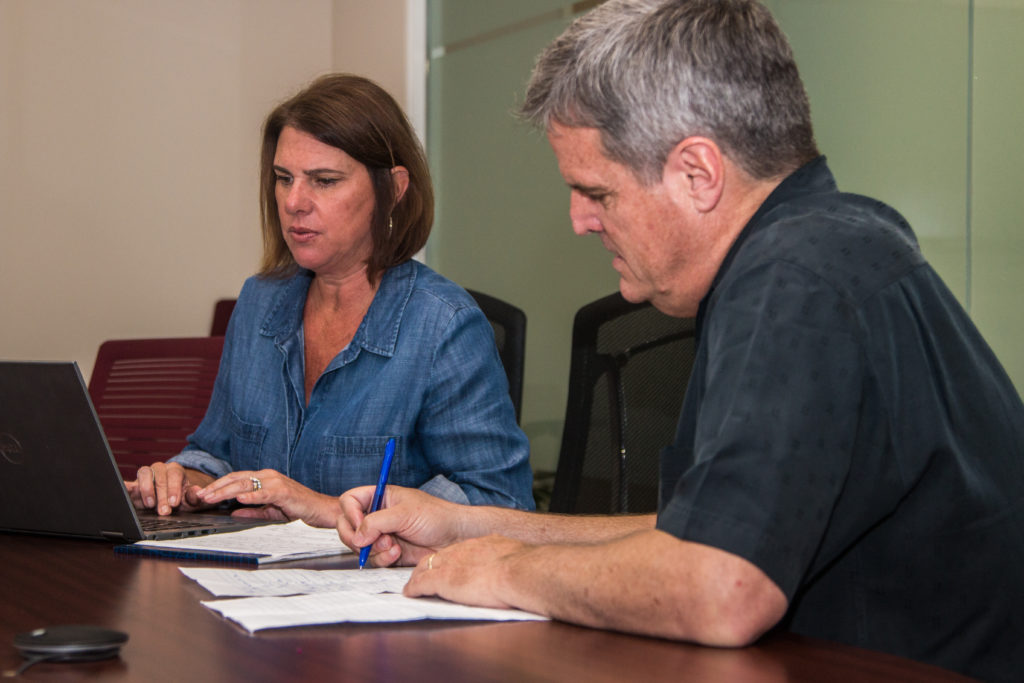 Angela
Once I learned the domain, I was fortunate to launch Nimble storage. They ended up having a successful IPO and got purchased by HP for a billion dollars. It's extremely rewarding to know I helped them to craft what category they were going to be in with Gartner Group, helping to get them business press and exposure that was important for their valuation. It's very cool to know that you helped a company grow from just seven people through a huge acquisition.  
On the security side, cybersecurity has become incredibly top of mind for everybody, you hear people talking about it over dinner or in the grocery store line. Having watched that, now it's very much in the news every day, it's cool to be a part of companies that are solving really difficult, meaningful problems in the cybersecurity space and sharing that with the public market.
Are there specific things you feel you've learned working here?
Drew
I've learned the importance of being transparent — of being transparent with your clients and flexible to their ever-changing needs. When their needs are not aligned, I've learned how to have those nuanced conversation . At other agencies, they'd run for the hills when facing a conversation about problems. But because we operate on principles of honesty and transparency, that makes client relations so much easier. When in doubt, fall on the sword of candor. We choose our clients carefully. They're the kind of people who appreciate our approach. I've learned how to have those tricky conversations. That's another testament to our culture.
Kory
10Fold is my first job out of college, and in a professional environment in general. In school, everything is hypothetical, so by coming here and learning PR in a real-world environment, I now have a different perspective. I've been able to become that person who I used to look up to because I work under people who are so competent and good at their jobs. I don't ever want to be the smartest person in the room, because then you're not learning. It's great being around people who really have it together.
Mike
I've learned to manage staff in a different way. I like the idea of encouraging everyone to be their own manager and also managing up when it makes sense, providing knowledge and important information to the managers above them. Learning from the people who work for you makes it a very collaborative atmosphere.
" 
When in doubt, fall on the sword of candor. We choose our clients carefully. They're the kind of people who appreciate that
."
Drew Smith
Senior Account Manager
What are the differences between 10Fold and the other agencies you've had experience with?
Angela
I've worked in very large agencies and I've also worked for very small, boutique agencies. What I love about 10Fold is the ability to create your own destiny. In larger agencies you get pigeonholed into certain activities. You can only talk to that set of press, or you only do analyst relations. The activities or even clients you get exposed to on a daily basis are limited. At 10Fold we don't have those limitations.
Then, in the very small agencies, your clients have small budgets that aren't going to have a lot of activity. To me, that's kind of boring. So, I think we're in that nice place in the middle where we attract really hot new emerging companies that have enough budget to make a difference.
Plus, we're always challenging the status quo. Good enough is never good enough. Susan pushes us to challenge ourselves and we do that at every level. We have a culture where it's okay to say, 'why are we doing it this way? Can't we do this better?' Everybody's voice is really heard. Twice a year we get together as an agency, and from the interns all the way up to leadership team and Susan, everybody has an opportunity to contribute. That's rare, organizations are usually led top down and that's the law of the land. Susan really encourages everyone to make it a better place to work as well as deliver top-notch client service.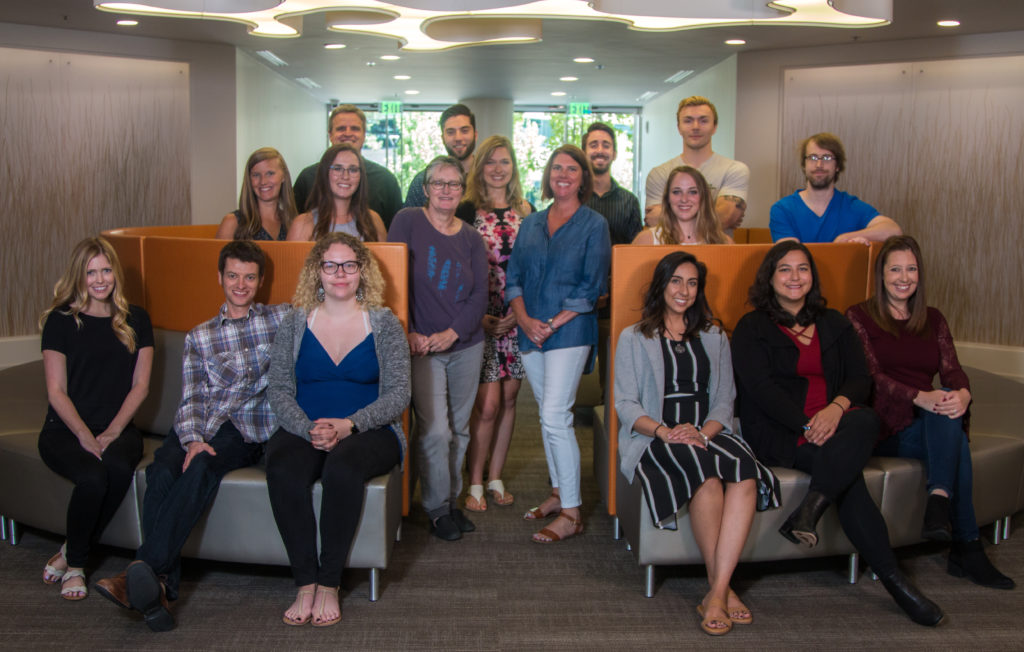 Are there things that set your team apart from other teams at 10Fold?
Angela
Security moves really, really fast. If there's something that happens at 5 o'clock in the morning, that can easily take up the first six hours of the team's day. There's no other practice that has that sort of demand on it. But because of that we get more exposure to the business press and we have quick success, which keeps the team motivated.
I think someone who doesn't like a lot of change or a lot of switching responsibilities might have a difficult time here. Whereas, someone who is excited and motivated by that, I think would have a ton of success at 10Fold.
Mike
It used to be that New York firms were the premier firms in the country. If anyone had a big crisis or big campaign, you go to New York. That is now switched to Silicon Valley, and the most well-touted, PR firms in the country are now seen as being from the Bay Area. 10Fold exemplifies that. We provide high levels of service and a strong knowledge base for security technologies that will transform not just business, but society. I think we have our fingers on the pulse of what's next.
Our Infrastructure Team Has Some Specialties. Check Them Out.