DivvyCloud is a cloud security posture management solution, protecting cloud and container environments from misconfigurations, policy violations, threat and identity and access management (IAM) challenges. The company is headquartered in Arlington, VA and was founded in 2013.
Challenge:
The broad, self-service nature of the cloud and rate of change in multi-cloud environments means security and compliance gaps can emerge quickly, exposing organizations to undue risk. As such, the explosion of cloud adoption spurred the emergence of several solutions providers seeking to address security challenges for enterprises. DivvyCloud found itself in an extremely crowded market and competing mostly with companies that had been recently acquired (e.g., Redloc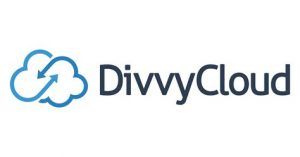 k by Palo Alto Networks and Dome9 by CheckPoint), meaning they had more clout and resources at their disposal. 
10Fold first started working with DivvyCloud in February 2019. At the time, the company was unknown and needed additional visibility and sales leads. The company lacked strategic news content which prevented DivvyCloud from gaining in share of voice (SOV) against competitors and lacked assets to attract lead generation. 
Strategy:
10Fold's first initiative for DivvyCloud was to increase media coverage, primarily in tier-one security and technology trades to boost visibility. 10Fold implemented a comprehensive editorial strategy including proactive pitches, byline articles and a rapid response program to include DivvyCloud's executive commentary in timely news articles. 
Next, 10Fold created a unique asset for the company to leverage for lead generation and up-level messaging around the dangers of misconfigurations in cloud environments. 10Fold documented, reviewed, and analyzed all publicly reported data breaches due to cloud misconfigurations across a two-year period and quantified their impact on businesses. From this data, 10Fold created a breach report and press release to share with media, which included impactful metrics such as breaches caused by cloud misconfigurations cost enterprises $5 trillion and resulted in more than 33 billion records exposed in a two-year period. 
Results:  
Within just the first month of engagement with DivvyCloud, 10Fold secured more articles for the company than it had secured in a six-month period prior to working with 10Fold. After five months, 10Fold had increased DivvyCloud's SOV by 408%, securing 141 total stories and overtaking its primary competitor at the time (Redlock) which secured only 97 hits. Additionally, 10Fold increased DivvyCloud's average monthly media coverage by 633%. Through 10Fold's comprehensive media strategy of proactive outreach, byline placement and rapid response, DivvyCloud secured steady coverage in publications including Dark Reading, SiliconANGLE, TechTarget, TechRepublic, CIO Dive, SC Magazine, Infosecurity Magazine and more. Not only did 10Fold have an immediate impact on DivvyCloud's visibility in the media and among target audiences, but these results were sustained over time and led to the company's acquisition by Rapid7 only 14 months later for $145 million and 5X its annual recurring revenue. 
Part of that prominent visibility and sustained media results was credited in part to the misconfigurations breach report 10Fold created and issued in early 2020, which secured a total of 34 articles in technology, security, healthcare, and government trades as well as business press publications such as POLITICO, TechRepublic, Help Net Security, Homeland Security Today, Modern Healthcare and Computer Weekly. Of that media coverage, 22 were feature-length articles that prominently demonstrated DivvyCloud's thought leadership. Additionally, the report drove more than 400 downloads from the company's website and quickly became DivvyCloud's best performing asset for generating sales leads.  
Impact:  
408% increase in SOV and overtaking primary competitor within five months of engagement 
633% increase in average monthly media hits within five months of engagement; securing steady coverage in publications including Dark Reading, SiliconANGLE, TechTarget, TechRepublic, CIO Dive, SC Magazine, Infosecurity Magazine and more.
34 articles secured in top tier trade and business press publications on misconfigurations breach report, including 22 feature articles in publications such as POLITICO, TechRepublic, Help Net Security, Homeland Security Today, Modern Healthcare, Channele2e and Computer Weekly. 
Report was company's best performing asset for sales lead generation with more than 400 downloads
DivvyCloud acquired by Rapid7 for $145 million after only 14 months of working with 10Fold, because of the company's prominent visibility, mindshare, and rapid customer acquisition