Life Sciences, Healthcare IT & Pharmaceuticals
Life Sciences, Healthcare IT & Pharmaceuticals
With topics ranging from patient advocacy to clinical research to safety technologies and storage, 10Fold partners with life science, healthcare and pharmaceutical firms to create opportunities and content to achieve business objectives.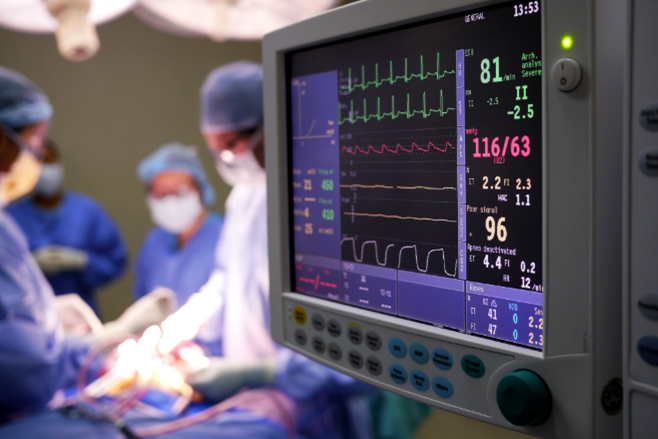 10Fold navigates the barriers in this highly regulated market to clearly show how technology is driving health innovations that impacts medical devices, therapeutics, patient platforms, clinical research and more.
Our achievements span the entire pipeline from emerging biopharmas to established pharmaceutical CROs, building successful content-based thought leadership programs. Our clients have increased sales, been funded, acquired or have gone public.
Why 10Fold?
Our team has a unique understanding of life sciences, healthcare and pharmaceutical industry topics. We have our finger on the pulse of regulatory changes, outcomes of clinical trials and the overall patient journey. We capture the business and the personal side of healthcare.
Whether working with patients or corporate executives, we find the right story to share with our established trade and business press contacts. Our ability to translate complex ideas into understandable content showcases our knowledge of this highly regulated industry, All of our clients, regardless of where they may be in the ecosystem have the same goal – to improve patient outcomes to provide the best quality of life to every individual.
We get Healthcare Technologies
Check out these case studies to see real results and how we made it happen.
Science 37
Healthcare technology innovator Science 37 required communications and marketing support at a critical juncture in its history. With plans to take the company public via a SPAC-based IPO, Science 37 engaged 10Fold Communications for a comprehensive visibility campaign to tell Science 37's disruptive story and raise awareness around the upcoming news. The project was a success, ultimately supporting the run up to a strong debut on the Nasdaq in October 2021 with 54 high-profile media hits, feature interviews, contributed bylines and podcasts along with social engagements.
Ciitizen
A unique healthcare technology firm, Ciitizen, an Invitae company, provides an innovative AI-driven patient platform that matches their health information with the latest opportunities for clinical trials, research and treatment. 10Fold met Ciitizen's goals in just nine short months rather than the original, planned 12 months. The resulting return on investment (ROI) included 54 media hits; 90% organic patient signups; and the ultimate acquisition of the company by Invitae for approximately $325 million.
BioLife Solutions
Faced with the need for rapid global awareness as the sole provider of Ultra Low Temperature (ULT) freezers with a temperature range suitable to safely store all versions of the COVID-19 vaccine Stirling Ultracold, a Biolife Solutions company, engaged with 10Fold. The resulting visibility campaign led to a 6X increase in media coverage; reaped 56% Share of Voice (SOV) among 5 competitors; and ultimately helped secure new customers, capital investment and an eventual deal to be acquired by BioLife Solutions.