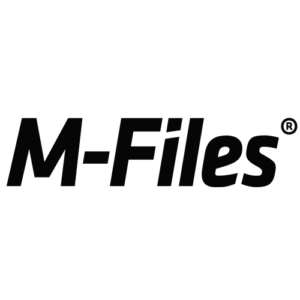 M-Files provides intelligent information management for enterprise-sized companies. The company's technology solution provides cutting-edge document management, quality management, compliance and more to customers across a variety of industries, including Manufacturing, Energy, Oil and Gas, Professional Services and Financial Services.
Challenge:
M-Files launched M-Files 2018 in December 2018, which introduced a new concept called the Intelligent Metadata Layer (IML), to completely revolutionize how enterprises manage information. M-Files needed a successful media launch to introduce M-Files 2018 and supporting content, such as contributed articles and strong customer stories, to highlight the benefits of the new technology and the impact it will have on the larger enterprise content management industry.
Strategy:
10Fold worked with M-Files to hone the M-Files 2018 messaging and key competitive differentiators, which we leveraged in the announcement, custom media pitches and other content development.  M-Files has a strong pipeline of customer stories, and 10Fold wanted to strategically elevate and digitize those stories to share the value proposition in new, compelling ways.
Tactics:
Prior to the announcement going live, 10Fold conducted heavy media relations to pre-pitch the news and secured several pre-briefings on the topic. After a successful media launch of M-Files 2018, 10Fold incorporated aspects of the M-Files 2018 technology into forward-looking trend pieces. Leveraging the advanced AI technologies, 10Fold developed compelling media angles which we used to secure several contributed content opportunities in various tech and trade publications. 10Fold also worked with M-Files to dramatically increase our case study efforts to share customer stories. Outside of developing traditional case studies, 10Fold digitized and humanized the customer story by developing engaging video case studies. Through this process, we also created a few "customer champions" who we were able to leverage in media interviews with top tier technology publications, like TechTarget.
Results:
The result was successfully introducing M-Files 2018 to the market and creating an undeniable momentum in the media for both overarching coverage and thought leadership in the industry. 10Fold utilized the M-Files Customer Conference as an avenue to film several customer and partner video case studies and had a steady cadence of contributed articles leading into the launch of M-Files Online, a new product, which became available in 2018.
37 Feature articles secured
9 Launch Features on M-Files 2018, including TechTarget
4 customer case study videos, 1 partner video
10 contributed articles