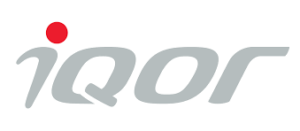 iQor provides outsourced technical and product support for Fortune 100 companies in consumer electronics, mobile, and healthcare. The power of the company's integrated managed services delivery model of customer interaction solutions, product support services, and logistics data solutions and analytics, was not well understood or recognized.
Challenge:
iQor wanted to differentiate itself from other BPO competitors and increase its brand awareness in the burgeoning connected device and smart home market being driven by the Internet of Things.  With few definitive experts in the smart home or connected device space 10Fold recognized an opportunity to leverage iQor's unique integrated position at the intersection of customer experience and technical product support to develop a thought leadership platform that would position the company as an innovative mover in enabling its customers to deliver exceptional customer experiences.
Strategy:
10Fold recommended a survey of US consumers and sub-set of "connected households" –to highlight customer-support and product issues associated with the smart home and connected device adoption.
The survey secured proprietary data on the current state of consumer experience and expectations in the emerging IoT-enabled smart home market, presenting new information of value to iQor's target audience and the media. All "smart household" respondents indicated they owned or regularly used: a smartphone, a computer (desktop, laptop or tablet), and two or more "smart" devices; and indicated they had experienced a problem or issue setting up or attempting to operate a technology product, device or service in the past two years.
Using insights collected from the survey, 10Fold developed a comprehensive, dynamic media strategy which themed the data into categories, including customer experience, product and technical support, the consumer issue resolution journey, consumer pain points and IoT security fears, and that would allow the team to run an extended campaign versus a single announcement and maximize investment.
Tactics:
We released data in three segmented and themed press releases, as part of a media series over three months, extending the life of the data while also establishing a depth of knowledge in areas core to iQor's business model.
In addition to development, distribution and securing coverage for the new release series, 10Fold developed a range of content assets including blog posts, social media support, video development, and infographic to deliver an integrated communications program.
Results:
By identifying gaps in technical product or customer support and consumer pain points among early adopters of smart, IoT-enabled devices via a customer survey, iQor was positioned to provide media and prospects with actionable advice on how to improve the support and resolution process that will help create streamlined and integrated consumer adoption ahead of when IoT technology is expected to go mainstream around 2020. 10Fold and iQor worked together to brand the survey and three-part media series the Customer and Product Experience 360 Survey (CPX 360 Survey) to mirror iQor's 360 integrated approach to customer and technical support.
42 pieces of editorial coverage, including 38 feature articles, in top business and technology media outlets including The New York Times, Business Insider, TechTarget, TechRepublic, ZDNet, among others. We also secured coverage in top IoT publications, including IoT Evolution, Electronics360, WiFiHifi, BetaNews and Stacey on IoT.
219,019,950 unique monthly viewers or reader impressions
iQor invited to speak on the IoT Summit at HardwareCon 2018 as a result of the CPX 360 Survey coverage
iQor briefed top analyst firms on the CPX 360 Survey results, including analysts from Gartner, Forrester and Frost & Sullivan. iQor invited to present the CPX 360 Survey findings to a private audience at Forrester's CX NYC 2018 event
Sales Engagement – a high-profile prospect reached out to iQor based on CPX 360 Survey coverage. The iQor sales team leveraged survey to brief customers and prospects on an integrated approach to customer and product support.
In the month following the first CPX 360 Survey release, iQor gained 936 new followers on LinkedIn, which is the largest 30-day gain in a year. Twitter impressions increased by more than 10,000 over that same period and iQor received 112 mentions. This was a 96.49 percent increase from average mentions on Twitter.