5th Security Never Sleeps Luncheon Event

10Fold Communications' fifth annual Security Never Sleeps event. This years luncheon featured a panel discussion and audience Q&A with some of the cybersecurity industry's leading executives, media and analysts. Held during the RSA Conference, this year's event delivered on  great food, wine and discussion around the top trends in security, marketing, news and how organizations become top influencers in the market.
---
This Years Panelists

R. Guttman – Vice President Information Risk Management at Accuvant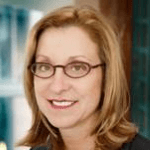 Accomplished global information security and privacy executive with an outstanding record of success establishing internationally recognized information security programs for Fortune 500 companies. Proven ability to establish internal and external C-level relationships to effect significant change and drive a secure environment across a broad spectrum of business units, technology and production infrastructure. Internationally recognized within the information security community for knowledge, vision and leadership in the constantly evolving and complex area of information security and risk management.
H. Kuchler – San Francisco correspondent at Financial Times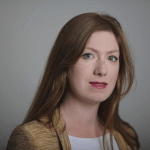 Hannah Kuchler – San Francisco correspondent at Financial Times – An experienced and enthusiastic financial journalist with a flair for eye-catching stories and a commitment to accuracy and unbiased reporting. After over five years at one of the world's leading financial news publications, I have reported from three continents and covered everything from Wall Street to politics. As technology shakes up industries across the globe, I tell the rapidly changing story of Silicon Valley and enjoy meeting new people and discovering new companies along the way. I write breaking news, in-depth financial analysis and craft longer features. I enjoy finding interesting ways to tell stories to a broader audience and bring highly relevant and engaging content to readers. As well as my work for the Financial Times, I appear on TV in NBC Bay Area's Press:Here show and have featured on CNBC's Closing Bell, Sky news, NPR's All Things Considered and the BBC World Service.
B. Bigelow – Sr. Security Architect at Cardinal Health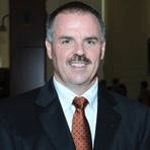 Headquartered in Dublin, Ohio, Cardinal Health, Inc. (NYSE: CAH) is a $91 billion health care services company that improves the cost-effectiveness of health care. As the business behind health care, Cardinal Health helps pharmacies, hospitals, ambulatory surgery centers, clinical laboratories and physician offices focus on patient care while reducing costs, enhancing efficiency and improving quality. Cardinal Health is an essential link in the health care supply chain, providing pharmaceuticals and medical products and services to more than 100,000 locations each day and is also the industry-leading direct-to-home medical supplies distributor. The company is a leading manufacturer of medical and surgical products, including gloves, surgical apparel and fluid management products. In addition, the company operates the nation's largest network of radiopharmacies that dispense products to aid in the early diagnosis and treatment of disease. Ranked #22 on the Fortune 500, Cardinal Health employs 34,000 people worldwide.
K. Jackson Higgins – Executive Editor at Dark Reading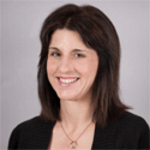 Kelly Jackson Higgins – Executive Editor Dark Reading – Kelly Jackson Higgins is an award-winning veteran technology and business journalist with more than two decades of experience in reporting and editing for various publications, including Network Computing, Secure Enterprise Magazine, CommunicationsWeek, Virginia Business magazine, and other major media properties. Jackson Higgins was recently selected as one of the Top 10 Cybersecurity Journalists in the US. She began her career as a sports writer in the Washington, DC metropolitan area, and earned her BA at The College of William & Mary.
M. Kearn – Information Security Officer at Consumer Banking US Bank – Information Security Services
Mike Kearn is a seasoned senior leader responsible for proactively managing risk as it pertains to reputation, regulatory, and overall operational risk. Areas of specific expertise are application security, access control architecture, security operations and business continuity planning. Certified Information Systems Security Professional (CISSP) and Information Assessment Methodology (IAM) as issued by the United States Department of Defense National Security Agency (NSA). Mike has been a featured panelist at events such as the CIO Finance Summit, CSO Magazine events, SC Magazine and the Minneapolis CISO Executive Summit.