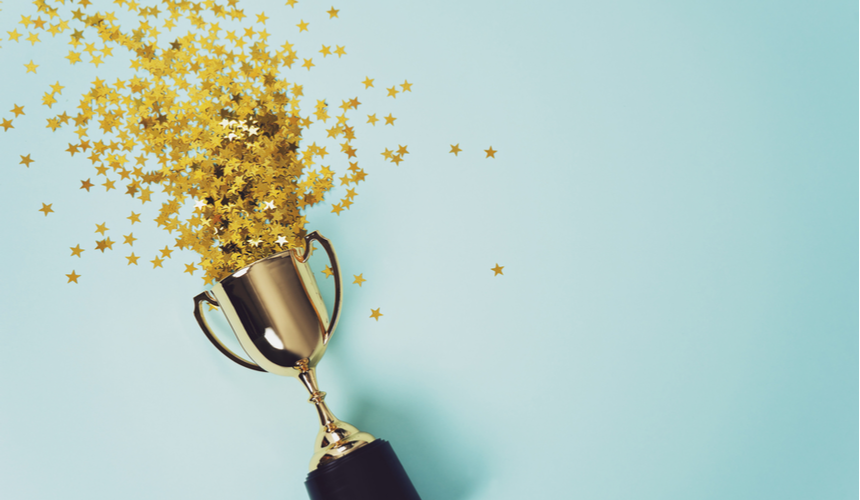 Bitglass "Where's Your Data?" Campaign Earns National Recognition From Public Relations Industry
SAN FRANCISCO, CA–(Marketwired – Mar 30, 2016) – 10Fold, a full-service B2B technology public relations agency, was honored as a runner-up in the 2016 PRWeek Awards, Technology Campaign of the Year, at the Cipriani Wall Street in New York. The 17th-annual PRWeek Awards recognize creative excellence in public relations and are viewed as one of the industry's highest honors. The awards are given annually to the best corporate, nonprofit and agency teams, as well as to the campaigns they produce. 10Fold and the "Where's Your Data?" campaign were awarded the honorable mention based on the quality and the quantity of earned media results and for the agency's ability to "move the needle" for its cloud security client Bitglass.
"Each and every day the team brings creativity, passion and joy to their jobs, and that shines through, especially when our hard work results in prestigious honors such as this," said Angela Griffo, VP of Infrastructure, 10Fold Communications. "Each of our campaigns has a purpose behind it, and the end-goal is always to deliver value and, most importantly, results for our clients and their marketing efforts."
Bitglass looked to 10Fold to help increase awareness of the company leading up to RSA, the largest cybersecurity conference of the year. To demonstrate how the Bitglass technology worked in a unique way, 10Fold and Bitglass revealed a data-tracking experiment designed to uncover the speed at which stolen data spreads after cybercriminals breach an organization and sell the data on the Dark Web. The results of the experiment showed how data is shared, bought and sold on the black market. During the campaign's first week, Bitglass website traffic tripled, the gated report generated 700 leads, the corresponding video was viewed more than 2,300 times and 80-plus publications, including The Wall Street Journal, Forbes, CSO and ZDNet. covered the report.
To find out more about the Bitglass "Where's Your Data?" campaign, click here.
For more information about 10Fold, please visit www.10fold.com or follow us on Twitter (@10FoldComms) and Facebook (www.facebook.com/10FoldComms).
About 10Fold
10Fold is a leading North American public relations firm with regional offices in San Francisco, Pleasanton and Capistrano Beach, California. As a privately owned company founded in 1995, 10Fold provides strategic communications and content expertise to B2B organizations that specialize in networking, IT security, cloud, storage, Big Data, enterprise software, AppDev solutions, wireless, and telecom. The award-winning, highly-specialized account teams consist of multi-year public relations veterans, broadcasters and former journalists. 10Fold is a full-service firm that is widely known for its media and analyst relations, original content development, corporate messaging, social media and video production capabilities (through its division ProMotion Studios). For more information, please visitwww.10fold.com or follow us on Twitter (@10FoldComms) and Facebook (www.facebook.com/10FoldComms).
Editorial Contact
Sadie Albers
10Fold Communications
(949) 315-8678
salbers@10fold.com