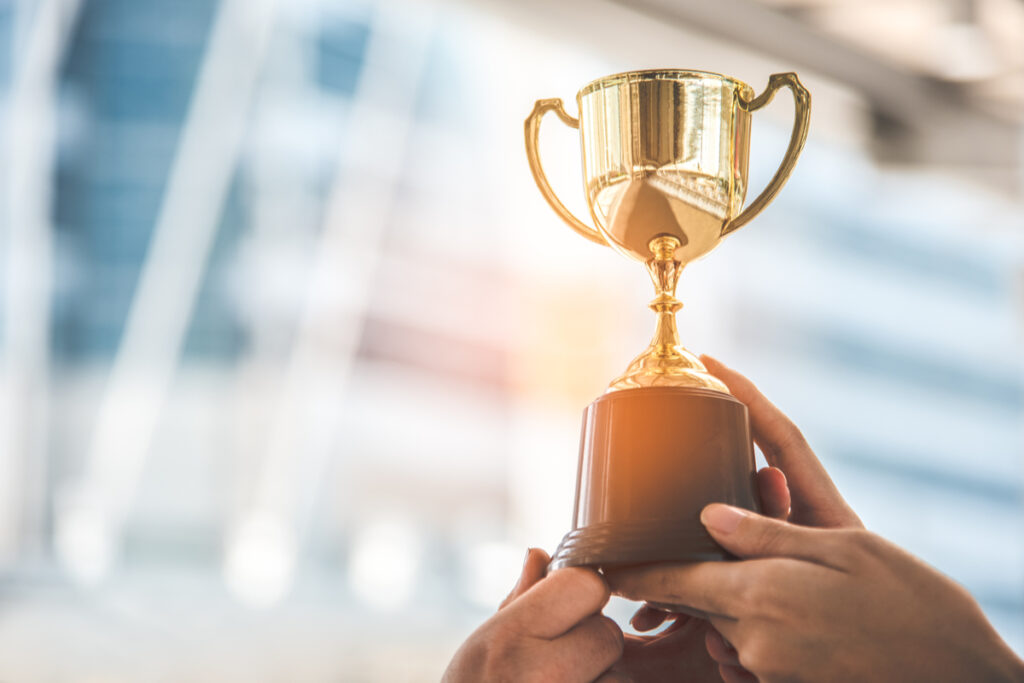 Company's Focus on Culture, Training, and Service Excellence Fuels Multiple National Award Wins in 2018
SAN FRANCISCO, May 29, 2018 (GLOBE NEWSWIRE) — 10Fold, a leading B2B tech communications and content agency, today announced that it has won the 2018 Best Places to Work award from The Business Intelligence Group. 10Fold received the award based on workplace excellence, innovation, programs that support staff development, and its emphasis on community support – encouraging staff to participate in charitable ventures and community service. This award is announced just a week after 10Fold was honored with the Grand Stevie award for Most Honored PR Agency of the Year.
The Business Intelligence Group was founded with the mission of recognizing true talent and superior performance in the business world. Unlike other industry and business award programs, business executives—those with experience and knowledge—judge the programs. The organization's proprietary and unique scoring system selectively measures performance across multiple business domains and then rewards those companies whose achievements stand above those of their peers.
"It is a particular honor to be awarded as a Best Place to Work because of the input our staff had in us winning the award," said Susan Thomas, CEO of 10Fold. "Each year we dedicate significant time and resources to enhance our work environment and the experience our staff has at 10Fold – a program we call Crazy Good Employee Satisfaction. It's very gratifying, and a credit to the strength of our people, to be recognized for this effort."
"This year's program identified an outstanding group of companies that make employee performance and engagement a central mission of their organization," said Maria Jimenez, Chief Nominations Officer of Business Intelligence Group. "Unlike our other business awards that are judged by volunteer industry experts and business leaders, the Best Places to Work awards program puts the power of determining winners into the hands of the employees themselves. We were amazed at the sheer percentage of employees who participated in making their respective companies win. That alone should serve as testament to the success of each organization."
"As a 25-year technology industry veteran, I especially appreciate the opportunity at 10Fold. The company allows me to use the best of my skills and experience – in combination with my interests and passions – to support corporate growth. With that opportunity, I've automated the corporate systems, which resulted in a national award and a savings of hundreds of thousands of dollars in operating expense, which has been used to fuel our double-digit year-over-year growth," said Bart Tillmans, CIO / CTO, 10Fold.
10Fold specializes in providing award-winning services – including media, analyst and influencer relations, messaging, social media and content programs – for B2B technology companies. The agency has supported more than 400 complex technology companies in the application development, DevOps, big data, artificial intelligence, machine learning, cyber security, enterprise software, mobile, semiconductor, cloud and storage industries. 10Fold is honored to have won nearly 40 national awards such as the PRSA Anvil Awards, Hermes Creative Platinum Award, The Stevie Agency of the Year Award, PR News Agency Elite Award, and Bulldog Media Relations awards.
10Fold thinks differently and strategically to support clients – which includes hosting events to connect clients to their buyers and key audiences. 10Fold's next event, Media SharkTank, is an annual event taking place in October, which provides a unique opportunity for company executives to test their business pitch in collaboration with national business print, online and broadcast reporters.
About 10Fold Communications10Fold is a leading North American integrated communications agency designed to create thought leadership and build brand value. Our agency is headquartered in San Francisco, with regional offices in Pleasanton, San Diego and Capistrano Beach, California; Austin, Texas; and Denver, Colorado. Our award-winning, highly specialized account teams consist of multi-year public relations veterans, broadcasters and former journalists who have been recognized nationally for media and analyst relations, written and video content, messaging, social media and paid digital services.
For more information, please visit our website or follow us on Twitter, Facebook, or LinkedIn.
Contact:
Gary Good
10Fold Communications
gary@10fold.com
(707) 837-1718