Last October I stepped out of my frenetic, overcommitted "real life" to embark on a 10-day writing and storytelling trek in Morocco. Our group convened in Marrakech and then traveled to the village of Moulay Idriss, at the foothills of the Atlas Mountains, to learn the art of storytelling at the feet of Haj, one of the few remaining traditional Moroccan storytellers in the country, and his small band of student apprentices.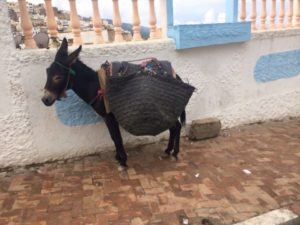 Over Moroccan mint tea and spicy chicken tagine, our group spent countless hours workshopping on rooftop garden terraces, breathing sandalwood incense and listening to the donkeys bray as we constructed narratives that we were learning to take from the page to the stage. After an erratic rehearsal on a five hour train ride, our adventure culminated where it began — in Marrakech — where we performed our masterpieces in front of an international audience at renowned Café Clock in the heart of Marrakech's main square. The experience was nothing short of magical and I returned to 10Fold and my home of San Francisco refreshed, enlightened and invigorated, prepared to look at my clients' needs in a new light.
"Over Moroccan mint tea and spicy chicken tagine, our group spent countless hours workshopping on rooftop garden terraces, breathing sandalwood incense and listening to the donkeys bray."
So what do the needs of our B2B storage, Big Data, enterprise and security clients have to do with traditional Moroccan storytellers – who, I might add, can only be understood in French and Arabic?
It turns out, a lot.
Perhaps one of the most significant lessons I garnered from the trip was how to deliver a truly meaningful, memorable and impactful presentation to an audience – a lesson that translates across all cultures and experiences, whether you're telling traditional Moroccan fables in the village square, speaking to the media on a technology trends or imparting your company's value to VCs.
Regardless of the side of the world on which you might reside, here some of the most salient takeaways when presenting to an audience:
"Beat Out" Your Presentation: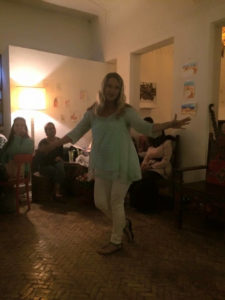 That's right, create beats. This has to do with the way people hear things. In fact, most people hear things very differently from the way they read or see them. While we can follow relatively complex storylines in books and articles, we remember surprisingly few details when listening to an oral presentations.
So to make your presentation more memorable, create three main points – and stick to those throughout. These points will enable your audience to remember the most important messages you want conveyed, and allow them to easily follow your progression. They also serve as figurative "pillars" when you're transitioning, in case you get lost.
Slow It Down
They say speak as if your audience is slightly hard of hearing. While this may be an exaggeration, it's not much of one. Most people tend to speak faster when they get nervous – and in front of an audience, you're guaranteed to feel at least a few butterflies. Take a deep breath, and then consciously annunciate each word at a reduced speed. What may sound exaggeratedly slow to you will likely be clear and conversational to your audience. And by breathing through your presentation, you'll probably be able to calm your nerves a bit as well.
Reiterate Your Messages:
Whether you're storytelling or presenting to the board, you want to ensure that your audience truly understands the points you're trying to get across. After you take your audience on your narrative journey through all three of your "beats," find a creative way to summarize your points again in the conclusion. This will effectively hammer those messages home and provide a sense of closure for the audience.
If Nothing Else, Be Sure to Have a Strong Beginning and Ending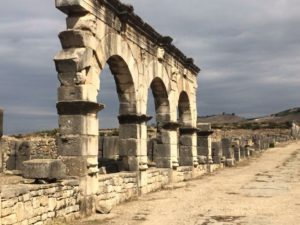 Of course you want your audience to remember all of your presentation. Realistically, though, the details and plot points in the middle will tend to blend, but people will almost always remember the way you enter and how you exit your presentation. The beginning is your opportunity to get – and with luck, keep — their attention. And even if you lose it along the way, the ending is likely what they'll remember long after they've moved on with the rest of their day. This is your opportunity to keep them wanting more, so hit 'em hard.
By:
Stefanie Hoffman
Senior Media Strategist & Lead Writer
10Fold Communications