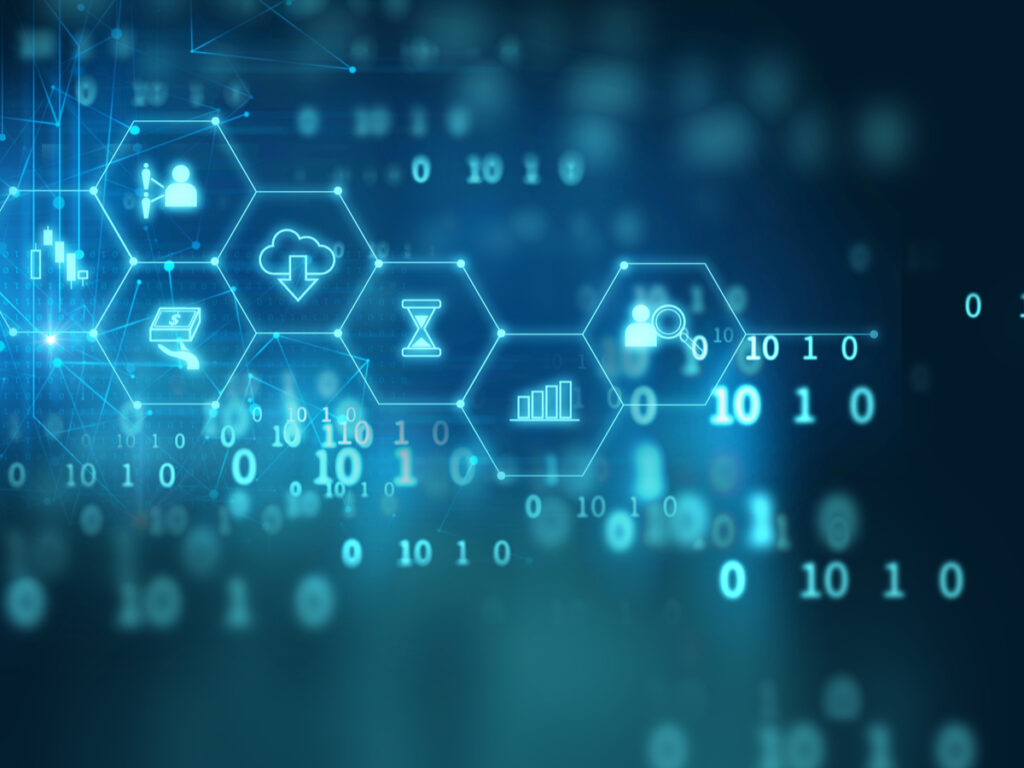 DevOps is defined by GitLab as a software engineering methodology which aims to integrate the work of software development and software operations teams by facilitating a culture of collaboration and responsibility. DevOps enables the acceleration of delivery through automation, collaboration, fast feedback and iterative improvement as it expands on the cross-functional approach of building and shipping applications in a faster and more iterative manner. According to Forrester Research, at least 50 percent of organizations are implementing DevOps. This opens the door to more integrated solutions, such as microservices and Docker containers, that cater to both development and operations teams, bringing them outside of their silos and into a more cooperative and productive work environment.
And as DevOps has reached "escape velocity" per Forrester, the media landscape follows suit. To get a pulse on DevOps cover age in technology and business press publications, we performed a three-month audit, and here are our findings:
In a three-month media audit utilizing TechNews, we searched for reporters and publications covering DevOps from August 15, 2018 to November 15, 2018. We then filtered through the publications to include only US-based business and trade outlets, resulting in 1,499 pieces of unique coverage. From those results, we were able to find the top publications and authors that are the most frequently writing about DevOps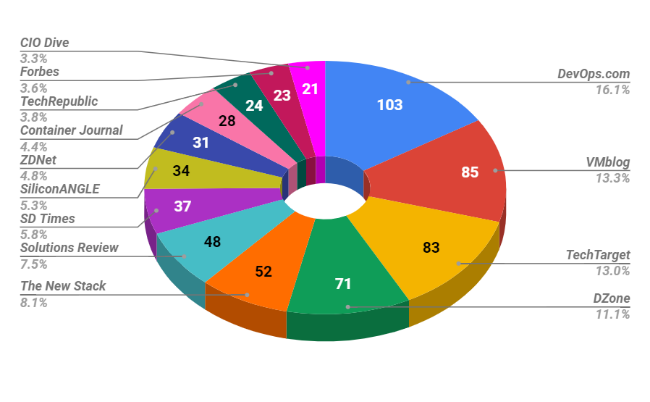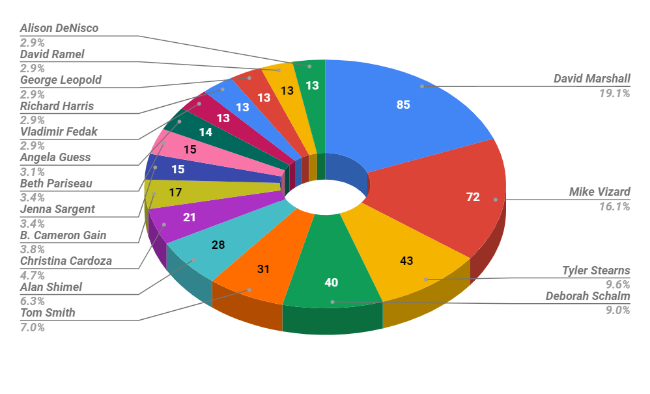 It comes as no surprise that the top five publications covering DevOps are DevOps.com, VMblog, TechTarget, DZone and The New Stack, helmed by reporters such as David Marshall, Mike Vizard, Tyler Stearns, Deborah Schalm, and Tom Smith. Product news still reigns supreme, with full-length feature stories for the big annual launches and weekly round-ups on new features and functionalities in between the big annual announcements. However, in many of these product-centric stories, reporters are looking past the speeds and feeds to the real-world applications of new DevOps solutions. For example, a few ways to set your product story apart may be through weaving in topics such as artificial intelligence, open source and/or security. The organizations you partner with and the customers you secure also offer invaluable angles to your story.
Another popular angle into coverage is the how-to approach – getting down in the trenches with DevOps engineers, speaking their language and establishing thought leadership with stories that tie in to their everyday lives. This is also a good opportunity to branch out from the DevOps tree, exploring how DevOps affects businesses as a whole, and the role it plays in the industry's overarching trends, such as the increase in automation through artificial intelligence and machine learning, or the heightened sense of cybersecurity and deeper integrations within enterprises (with initiatives such as DevSecOps).
But what about business press publications such as Forbes? Similar to product news for tech trades, funding news is the bread and butter here. But we all know that funding news doesn't grow on trees. There are some alternative common denominators that elevate DevOps to the bigger picture. For example, a sneak peek into life in the world of DevOps, spanning best habits, top jobs and more. Or speaking to those larger topics of AI, opensource and security as mentioned earlier, and weaving in DevOps as a spoke in the wheel relating to those topics. Lastly, all the movers, shakers and acquisitions in the technology space offer up opportunities for an executive's two cents on how the latest ripples affect the DevOps pond.
As the rate of DevOps adoption increases in the future, the breadth and frequency of DevOps coverage from business and technology publications will continue to rise. Analysts and consultants are weighing in as well, with the likes of Arnal Dayaratna (IDC), Janakiram MSV (Janakiram & Associates), Jason Bloomberg (Intellyx) and Zeus Kerravala (ZKResearch) penning articles on DevOps for publications such as Forbes, TechTarget, CIO, and more. However, the question remains of how the industry measures the ROI of DevOps and the real-world effectiveness it delivers today's enterprises. From the media's perspective, as we tell our DevOps stories, that will be the golden goose to securing coverage in coveted publications.
By Corbin Cofer and Webbo Chen
Don't forget to subscribe to our newsletter to get our content and other updates straight to your email as soon as it's posted!

Announcing Venture Capital Funding? Take a look at our quick checklist to maximize your reach: