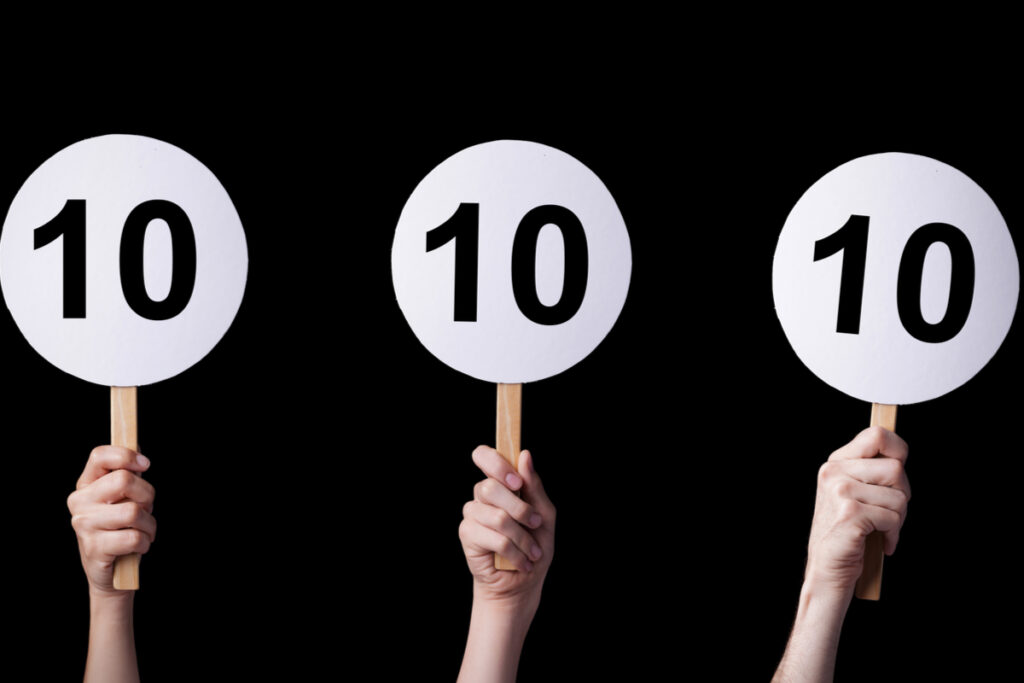 At 10Fold Communications, we strive for excellence day in and day out. All of our policies, procedures, and frameworks (from Metrics Matter to Crazy Good Client Satisfaction) are designed to deliver superior client support and drive results above and beyond expectations. Add to that list the "Perfect 10" bonus incentive.
We hear over and over again from our clients that the results they value most is the media coverage we secure based on proactive editorial outreach. Securing coverage based on news announcements or big industry reports is great (and certainly something we're good at), but what sets 10Fold apart is our ability to craft timely and compelling proactive media pitches to secure briefings or contributed commentary and byline opportunities on behalf of our clients. In doing so, we keep our clients and their messaging in front of their targeted readers week after week. Of course, this is easier said than done.
The Perfect 10 bonus program was created by 10Fold's leadership as an incentive for team members to continuously drive those ever-important proactive editorial results. Team members who secure 10 pieces of media coverage on behalf of their clients stemming from proactive outreach in a single month receive a handsome cash bonus. You might be wondering if a bonus program is really necessary—after all, don't most PR agencies tout their ability to secure proactive media results on behalf of their clients? Of course they do, but we put our money where our mouth is—literally.
Even the most talented PR pros can get distracted by the numerous deliverables we provide our clients on a daily basis—writing projects, research projects, award nominations, analyst relations, speaking proposals, product launches, the list goes on. But the Perfect 10 program ensures that proactive media doesn't fall by the wayside. Our team stays focused on that goal each and every day, knowing we will be rewarded not only with a cash bonus but also with the satisfaction of knowing we're delivering what is most important to our clients. At the end of the day, delivering results that matter and truly make a difference for our clients is why we're in this business.
Subscribe below for more insights straight to your email!