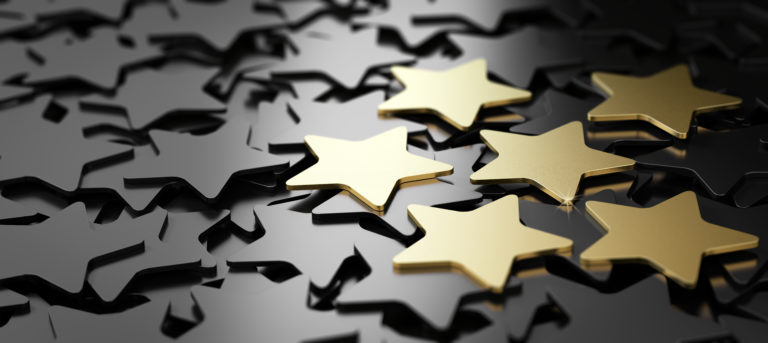 Data-Driven Ranking Technology Combined with Human Expert Review Finds 10Fold has the Industry Expertise, Client List, Awards, and Influencer and Media Reach to Be Among the Best
SAN FRANCISCO, CA–(Marketwired – Sep 13, 2017) – 10Fold, an award-winning agency focused on B2B brand elevation, today announced that it has been recognized as one of the top Bay Area PR firms by Qudos, a powerful, data-driven online platform and application for bringing together buyers and sellers of business services. This recognition comes on the heels of a tremendous year thus far for 10Fold; the agency has grown 25 percent and recently opened a new regional office in Denver.
The top firms were decided through Qudos' advanced ranking technology, which rates firms on industry expertise, client type, media performance metrics, and audience reach, as well as awards and accomplishments. From this, expert researchers analyzed qualitative metrics which included client feedback interviews, firm interviews, case studies, and team analysis.
"B2B search and discovery has not caught up to the data age. It is our mission at Qudos to highlight standout firms like 10Fold, and use a combination of data-driven matching and expert insight to match them with the companies that need their experience and know-how. 10Fold has been a great asset to the companies that have discovered them through our platform, and we congratulate them for making our Top Ranked Tech PR firms list," said Ali Daver, Founder and CEO, Qudos.
"As an agency, we understand that doing great work is more than just knowing a few reporters. That's why we focus our team on developing specific domain expertise in combination with critical public relations, content and social media skills," said Susan Thomas, CEO of 10Fold. "We work very hard to recruit and select the best talent, and then focus training for their domain and their clients' specific needs. This recognition is a tribute to 10Fold's steadfast dedication to providing stellar client service, and I couldn't be happier for our team."
About 10Fold
10Fold is a leading brand elevation agency that specializes in public relations, social media, content, influencer relations and video. With headquarters in San Francisco, CA, 10Fold also has regional offices in Austin, TX; Denver, CO; Pleasanton, CA; and Capistrano Beach, CA.
As a privately owned company founded in 1995, 10Fold specializes exclusively in B2B organizations in the networking, IT security, cloud, storage, Big Data, enterprise software, AppDev solutions, wireless, and telecom industries. The award-winning, highly-specialized account teams consist of multi-year public relations veterans, broadcasters and former journalists that have been recognized nationally for media and analyst relations, original content development, corporate messaging, social media and video production capabilities (through its division ProMotion Studios). For more information, please visit www.10Fold.com or follow us on Twitter (@10FoldComms) and Facebook (www.facebook.com/10FoldComms).