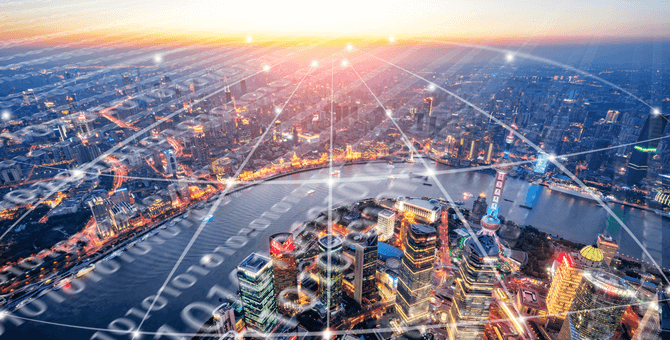 We currently live in a digital world and almost everything can, and is, described with numbers. Data gives reporters the unique ability to tell a compelling story with the sheer scale and range of digital information available today and using data to drive stories has become a widely-adopted best practice among media professionals of all types.
Long story short: reporters love data and you should too.
Data plays a key role in any successful media strategy and can help organizations secure media coverage, develop thought leadership platforms and achieve overarching business objectives.
Click To Tweet
Data plays a key role in any successful media strategy and can help organizations secure media coverage, develop thought leadership platforms and achieve overarching business objectives. In today's global economy, there are invisible connections between products, consumers, organizations and larger industry trends. Data helps provide a credible and timely way to link these and participate at the forefront of these conversations in the media. From a PR perspective, a data-driven media relations campaign hinges closely on the theme of providing value to reporters and can be a useful tactic to develop mutually beneficial relationships. By arming reporters with proprietary data or leveraging existing data to introduce a new perspective on a larger industry trend, you're participating in a value-based interaction vs. something that is overtly promotional.
So, how can an organization utilize data, proprietary or existing, to secure media coverage that advances its overarching business objectives? Ultimately, you want to use data as a springboard or jumping-off point to start a conversation which legitimizes a problem or industry-wide POV, and then propose a way in which your organization can provide value to the conversation.
For example, CompTIA, the Computing Technology Industry Association, recently released a study on GDPR which states that 52 percent of U.S. companies surveyed are either still exploring the applicability of GDPR to their business; have determined that GDPR is not a requirement for their business; or are unsure. Pitching reporters this data, in conjunction with an expert from your organization who can speak to the steps companies can take to figure out if GDPR applies to their business, provides reporters with a timely media angle and an expert on the topic. The desired result? A win-win situation for all parties: an educational piece for the reporters' audience, coverage and brand awareness for your organization and a thought leadership platform for your subject matter expert.
Successful data-driven media programs involve strategy, foundational work and ongoing maintenance. There are both reactive and proactive approaches to building a comprehensive data-driven media program. The first step in implementing a data-driven media program, whether proactive or reactive, is to determine a list of topics and keywords that you will use to monitor for data. Next, use these identified topics and keywords to conduct an audit to see what studies already exist. Ask these questions:
Is this study annual? If so, what is the publish date?
Who conducted the study?
Is this study commissioned by a third-party association or analyst firm?
Was this study commissioned by a competitor or different company? Note: If it was commissioned by a competitor, avoid referencing it. If it was conducted by a different company, thoroughly vet the company to make sure there are no competing interests.
Was the study conducted by credible means?
Was this study covered and well-received in the media?
If your organization has the bandwidth and budget to commission proprietary data, this audit will be a useful tool to determine how your company can provide value in the current data landscape. Identify gaps and areas of opportunity to contribute new data to the conversation. Insights garnered from the audit will drive survey development. Next, determine budget and audience. Is your audience B2C or B2B? Do you have budget to engage a third-party vendor? If you do not have budget to hire a third-party research firm, you can explore cheaper options, like SurveyMonkey, to pursue. Be cognizant of the "magic number" of survey respondents or sample size that is required for a study to be considered credible by the media; these figures vary when targeting B2C and B2B survey audiences. Once you have fielded your data, create a comprehensive media strategy that takes into consideration timing, media targets, messaging, distribution and how you'll cross promote the findings on different social and corporate media channels.
A reactive data-driven media program can help your organization capitalize on a third-party's investment in data. Use the topics and keywords previously identified to set up "Google Alerts" and "Talkwalker Alerts" to be notified in real-time if relevant data is released and be prepared to "trend-jack"; on an ongoing basis, this is crucial to running a successful and timely reactive data-driven media strategy because it will allow you to react in real-time. The audit on the current data landscape as it relates to your organization will play a key role in the reactive data-driven media campaign. Start by adding any reoccurring reports or surveys which are not issued by a competitor into your media content calendar. This way, you can anticipate when they will be published and incorporate the data into a larger media strategy. Identity your spokesperson in advance and storylines that directly connect to your company's value proposition. When the data is published, you'll be ready to execute a comprehensive and timely trend-jack campaign.
To successfully run a data-driven media program, you must first have a solid understanding of the current data landscape, how you want to participate and the new value you'll add to the conversation. A wide range of data currently exists, so be sure to capitalize on it to maximize media coverage, advance business goals and develop thought leadership platforms.