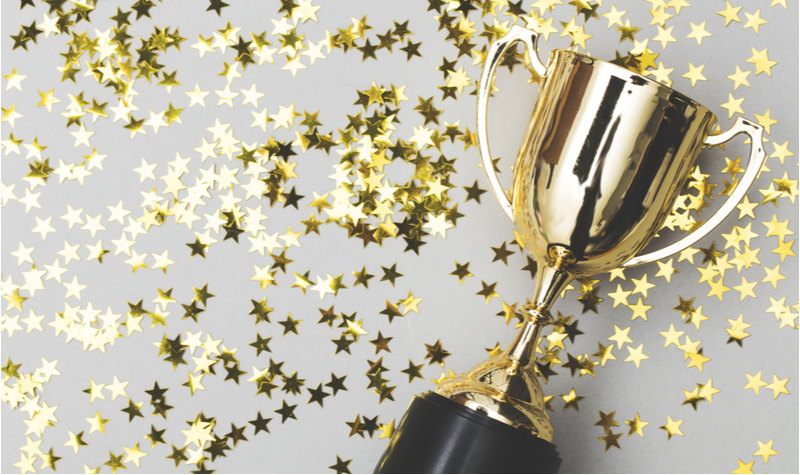 Company's focus on creative campaigns and emerging media supports strong client results
SAN FRANCISCO–(BUSINESS WIRE)–10Fold, a leading B2B tech communications and content agency, today announced that it has won platinum for the 2019 Creative Award presented by Hermes. 10Fold received the award based on its contributions towards strategic media placement covering AI in cybersecurity for Balbix, the company behind the cybersecurity industry's first breach avoidance platform. This award is announced just one year after 10Fold received the 2018 Platinum Hermes Creative Award for its creation of the Company Vision and U.S. Launch Video for OVH.
The Hermes Creative Awards is an international competition for creative professionals. It is involved in the concept, writing and design of traditional materials, marketing and communication programs, and emerging technologies. Entries come from corporate marketing and communication departments, advertising agencies, PR firms, graphic design shops, production companies, web and digital creators and freelancers. Hermes Creative Awards is administered and judged by the Association of Marketing and Communication Professionals (AMCP), one of the largest, oldest and most respected evaluators of creative work in the marketing and communication industry.
"Our success stems from great collaboration with wonderful clients like Balbix, that are using PR that truly supports business goals," said Angela Griffo. "This award is testament to our ability to leverage our domain expertise to deliver meaningful results to our clients."
"As a veteran CMO in the tech space, I've selected 10Fold multiple times based on their ability to quickly understand complex technology, the industry landscape, and the reporters and influencers that can amplify my brand," said Mark Weiner, CMO of Balbix. "As a pioneer in next generation risk management, Balbix needs to rise above the pre-conceived thoughts in the risk industry and establish thought leadership. The 10Fold team listened carefully to our goals, designed a thoughtful scope of work and began executing. They thoughtfully and efficiently helped us to build a substantial Share of Voice in just a year."
Balbix is a growing AI cybersecurity company aimed to provide every organization with a comprehensive and real-time view into their breach risk along with specific prioritized insights and integrations to enable them to transform their cybersecurity posture. Balbix envisions a world where cyber-defenders can use the power of advanced AI to build a cyber-resilient enterprise and stay ahead of attackers. We call this journey of getting from now to this future AI-powered cybersecurity posture transformation.
10Fold specializes in providing award-winning services – including media, analyst and influencer relations, messaging, social media and content programs – for B2B technology companies. The agency has supported more than 400 complex technology companies in the application development, DevOps, big data, artificial intelligence, machine learning, cyber security, enterprise software, mobile, semiconductor, cloud and storage industries. 10Fold is honored to have won nearly 40 national awards such as the PRSA Anvil Awards, Hermes Creative Platinum Award, The Stevie Agency of the Year Award, PR News Agency Elite Award, and Bulldog Media Relations awards.
10Fold thinks differently and strategically to support clients – which includes hosting events to connect clients to their buyers and key audiences. 10Fold's next event, Media SharkTank, is an annual event taking place in October, which provides a unique opportunity for company executives to test their business pitch in collaboration with national business print, online and broadcast reporters.
About 10Fold Communications
10Fold is a leading North American integrated communications agency designed to create thought leadership and build brand value. Our agency is headquartered in San Francisco, with regional offices in Pleasanton, San Diego and Capistrano Beach, California; Austin, Texas; and Denver, Colorado. Our award-winning, highly specialized account teams consist of multi-year public relations veterans, broadcasters and former journalists who have been recognized nationally for media and analyst relations, written and video content, messaging, social media and paid digital services.
Contacts
Kaitlyn Trainer
925-964-3824
ktrainer@10fold.com