Have you been trying to grow your Twitter presence with little success? You are far from the first, and absolutely not the last, to face such a challenge. Not to worry friends, Twitter can be a confusing place to be. 10Fold has a few quick and simple tips to help you build a consistent and growth oriented follower base.
1. Find the Right Time to Post to Your Audience
Weekdays on average are best during the lunchtime hours, where potential viewers are taking a break from the usual work activity and checking out their social media feeds instead.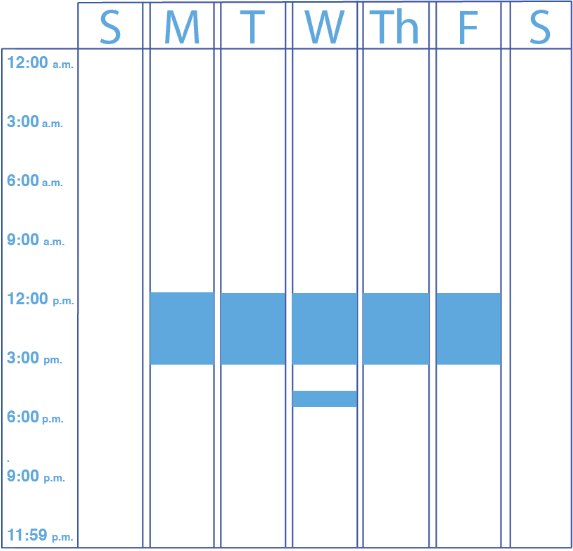 Additionally, specifying times around hour and half hour marks (i.e., 12:03pm or 2:27) allows those just heading into or just leaving a meeting or appointment to catch your posts without having to scroll too far down their newsfeed. Applications such as Hootsuite allow you to plan content posting when desirable while also remaining user friendly and relatively simple to use. Check out a blog from Avasam on more details of optimal times to post on social media.
2. Focus On Quality
While maintaining a steady supply of material is necessary to keep up a reliable base of viewers, releasing subpar material is a great way to chase away potential followers. Clickbait posts, misleading headlines and simply irrelevant topics are a signal to viewers that your content is not worth their time in the long term.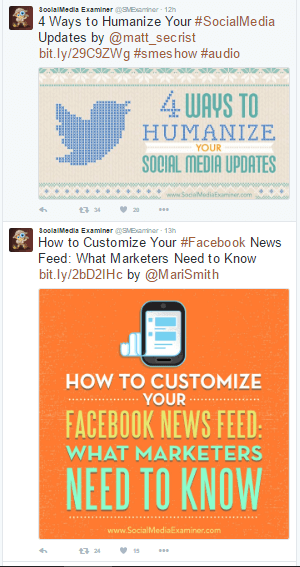 Concentrated topics boost growth.
Additionally, rushing out material that is not fully fleshed out or is littered with factual or grammatical mistakes looks sloppy, and is more likely to put off those looking for consistent and insightful content.
3. Find Your Niche
Concentrating your efforts on a particular topic is paramount to building repeat viewers and audiences. Well rounded knowledge is an admirable trait, but is not consistent with the real world.  Your followers have specialized their skills to fit into a certain occupation, and expect the same level of professionalism in blogs or accounts that they follow to help advance their own careers. Social Media Examiner provides great examples of this, and they are rewarded with high interaction rates for each of their posts.
While Twitter may be a tough place to navigate, following the simple steps of focusing on timing, quality, and staying within your field of expertise will help to keep your voice heard and maintain a consistent and growth-oriented following.
Enjoy your read? Browse our other blogs as well!