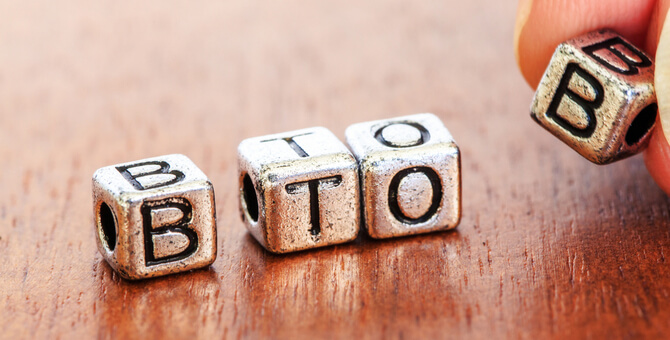 In our first post in this blog series on crowdsourcing the evaluation of B2B product and service providers, we made the case that B2B companies are very much seeking a "Yelp"-type resource to help them understand which technologies are worth their investment. In that post, we examined Gartner Peer Insights and determined that the site is without question one of the best resources currently out there. In this post, we'll take a deep dive into a handful of the other sites that are currently gaining popularity amongst B2B technology buyers.
Taking a step back, companies are increasingly clamoring for these comparison sites because the foundational technology infrastructure that helps a B2B company run its business – servers, storage appliances, networking gear, etc. – requires investments ranging from tens of thousands of dollars to millions, so making the wrong purchase can be costly. And the same is true for services most B2B companies invest in, including subscriptions with research and analyst firms (Gartner, IDC, Forrester, etc.) – which can each carry a price tag of $50,000 or more.
So, while Gartner Peer Insights looks to be the clear leader in the space, following is an overview of some of the other emerging sites that are making noise:
G2 Crowd
Billing itself as "real-time and unbiased user reviews help you objectively assess what is best for your business," G2 Crowd's review platform leverages nearly 500,000 independent and authenticated user reviews for more than 1.5 million buyers each month. The site offers reviews for a very wide range of B2B software, including CRM, content development, security and CAD, and also provides review of B2B services – such as branding agencies, IT outsourcing and on-demand staffing.
Perhaps indicative of G2 Crowd's ambitions to take market share from the "Big 3" analyst firms (Gartner, IDC and Forrester), the site also provides research reports. The Grid and Index Reports are released on a quarterly basis, and rank products based on reviews gathered from G2 Crowd's user community, as well as data aggregated from online sources and social networks.
Capterra
Capterra's tagline is "software selection simplified," and the site features more than 500,000 validated user reviews. And if G2 Crowd's range of software reviews is wide, then Capterra's selection is G2 Crowd "on steroids" – with more than 600 software categories!
In addition, just like G2 Crowd, Capterra offers independent research – although not in the form of detailed reports along the lines of a Gartner Magic Quadrant or Forrester Wave, but rather collections of reviews and guides loosely coupled together under a "resources" banner.
Product Hunt
While G2 Crowd and Capterra appear to position themselves against Gartner Peer Insights to grab a slice of the B2B pie, Product Hunt has more of a developer focus. The site describes itself as "a place for product-loving enthusiasts to share and geek out about the latest mobile apps, websites, hardware projects, and tech creations."
Backed by Y Combinator, Product Hunt has users submit products, which are listed in a linear format by day. The site includes a comments system and a voting system similar to Hacker News or Reddit, and the products with the most votes rise to the top of each day's list.
With its voting-based system and major focus on consumer products, Product Hunt is likely not the first stop the average B2B technology buyer would make when evaluating all products – but it may serve as a good barometer of the types of technologies used by developers.
CNET
CNET positions itself as "the world's leader in tech product reviews, news, prices, videos, forums, how-tos and more." CNET is as much a publication as a product comparison site, and its reviews tend to lean towards the consumer than the B2B buyer – with the majority of reviews focusing on gadgets such as phones, cameras, headphones, etc.
CNET's consumer focus likely means it's not a "must-visit" destination for a B2B buyer – but the fact that it offers news on the B2B tech sector may make it an attractive additional resource for B2B tech shoppers.
So, there you have it – four resources that offer the B2B buyer varying degrees of insight into the products and services available to them (in addition to Gartner Peer Insights). Clearly, the market understands that B2B technology buyers do indeed benefit from crowdsourced reviews and research, and in the final blog post in this series, we'll examine some of the lesser-known sites that might be diamonds in the rough. Stay tuned!
By Drew Smith
Don't forget to subscribe to our newsletter to get our content and other updates straight to your email as soon as it's posted!