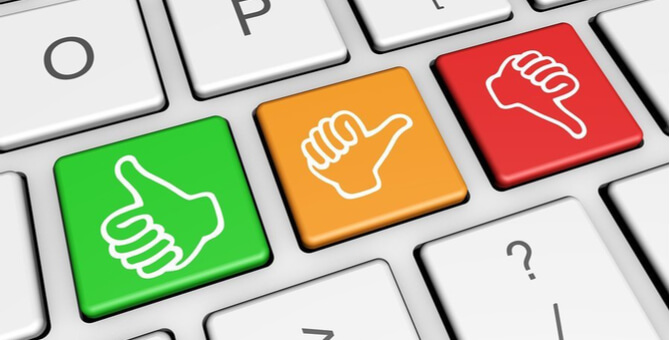 We now live in a world where four billion people – more than half the global population – are connected to the internet, and one of the most intriguing outcomes of this widespread connectivity has been the advent of crowdsourcing. Since you're one of those four billion people, you're probably familiar with crowdsourcing, the practice of enlisting the services of a large number of people (typically via the internet) to achieve a common goal. In fact, if you've ever contributed to a Wikipedia article or published a Yelp review – or even just answered a question on Quora – you've participated in crowdsourcing. It's a powerful form of collaboration that relies on the "wisdom of the crowd."
As with most technology advancements, crowdsourcing made its most immediate impact with consumer-facing services (Yelp, Angie's List, etc.), which helped everyday people decide where to spend their money on products and services they regularly use. And there is now an increasing appetite in the business sector to draw on the wisdom of the crowd for the same effect. Why? The foundational technologies that help a B2B company run – such as servers and storage appliances – can cost tens or hundreds of thousands of dollars each, so making the wrong purchase can be costly. This is also true of services in which B2B companies make significant investments, including ongoing subscriptions with leading analyst firms (Gartner, IDC, Forrester, etc.) – which can cost upwards of $60,000 each.
If it's clear that businesses seek a crowdsourced resource for the comparison of B2B products and services, even for complex, high-cost purchase decisions, what are their options? In parts two and three of this blog post series, we'll examine the most popular options that are currently available, as well as the lesser-known sites that are emerging. In this post, we'll take a look at the site that has generated the most amount of buzz in this relatively nascent space (and this buzz isn't surprising, based on the site's namesake): Gartner Peer Insights.
Launched in 2015, Gartner Peer Insights, whose tagline is "Choose IT Solutions with Confidence," presents itself as a site featuring "reviews from your enterprise peers – verified by Gartner." Its goal is to offer detailed perspectives for every phase of the IT lifecycle, from evaluation and implementation to service and support. That's ambitious, but one of the biggest advantages Gartner Peer Insights has is something that all crowdsourced projects aim to leverage: tons of contributors. If the true value of crowdsourcing lies in the collective wisdom of the crowd, doesn't it stand to reason that for accuracy's sake, you want as large of a crowd as possible? If so, Gartner Peer Insights has that box checked, boasting more than 85,000 reviews of enterprise software across almost 300 product categories.
In addition to volume, the other main advantage Gartner Peer Insights has over competing sites is the trust and credibility associated with the Gartner brand. You'd be hard-pressed to find an IT professional who doesn't pay attention to where their organization stacks up in its respective Gartner Magic Quadrant. In fact, Gartner is almost too influential: there's a reason that, when a startup is looking to get its marketing strategy off the ground, one of the first questions it tends to ask is "does a Gartner subscription make sense for us?" Whether it does make sense is a question for another blog post – so watch this space for that…
While the cynic might claim that Gartner Peer Insights is simply a "feeder service" whose real aim is to turn its users into paying Gartner customers – and/or that the crowd are all carefully picked positive customers put forward by its client base – the site is without question one of the best options currently out there for crowdsourced evaluations of B2B tech products and services. In our next blog post in this series, we'll examine some of the other most popular comparison sites currently available, so you can better understand what each has to offer to maximize your organization's product and service investments. Until then, may the wisdom of the crowd be your guide!
By Drew Smith
Looking for more B2B marketing content? Check in with us here again soon. If you are looking for more great content from our team, make sure to peruse our other blogs here and sign up to our newsletter to get content straight to your email as soon as it's posted!