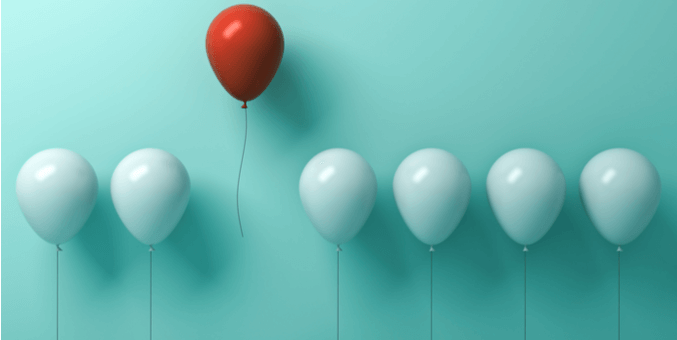 How many times have you been mindlessly digging through social media purgatory with no direction looking for someone who might, maybe, possibly, kinda sorta be called an influencer? Us, too – until we found some amazing platforms that did a lot of that work for us!
Followerwonk
One of our favorite tactics is targeting influencers based on their Social Authority. The best tool for that is Followerwonk, which finds a Twitter account's Social Authority. "But wait," you ask, "what is Social Authority?" Social Authority is an influencer metric from Followerwonk (a child firm of Moz) that calculates the level of engagement a user's Twitter account receives. While Followerwonk won't tell us exactly how Social Authority is calculated, we know it has multiple components. These include metrics such as the number of followers the account has; their Social Authority numbers; and the percentage of likes, impressions, and clicks they receive, to name a few. The most important aspect, however, focuses on the number of retweets the user earns. Further, the number of retweets cross-measured by the recency of those tweets that are shared is especially important. They emphasize this specifically in their algorithm because the size of a user's audience and their engagement is a true test of their influence on the Twitter platform, and retweets are consistently the best way to determine if people are listening.
Pros:
Followerwonk provides a simple and user-friendly tool to track influencers from their Twitter profiles. The way it works is pretty intuitive, especially when you understand the significance of Social Authority. After you visit the site, start with the Search Bios tab.
When you enter your search query (we will take "B2B Marketing" in this example), select "Search Twitter Profiles" and enter the industry in which you are looking to search for users. When your results pop up, filter your results by 'Social Authority' – as we've done below:
From here, you can choose whether the most or least influential profiles show up first and organize your search around these and other metrics. Targeting these users will give you the most engagement if they promote you or a client's content. Additionally, you can filter by other important factors such as followers, tweets, etc. This method is generally how we like to start an influencer list, but the social authority metric is not exactly perfect for finding all your influencers.
Cons:
Followerwonk is a good start, but should we rest on the Social Authority metric alone? Not quite. Although Social Authority is a strong marker for the influence a person holds within Twitter, it is inherently incapable of accounting for a person's title or true status outside the platform. For example, if the CEO of a large healthcare organization doesn't have a Twitter account or doesn't tweet often, their social authority score would very likely be low and not come up as noteworthy in a search. However, this obviously doesn't mean the CEO isn't an extremely influential person. This is the case for many influential decision makers across many spaces: their social authority may not be high, but their actual influence in their organization or in the industry can still be massive.
Targeting influencers to grow your social authority score is always an important standard every account should hold themselves to for the inherent good it represents, but your search for influencers can and should encompass much more than solely social media influence. Social media can also be used as a way to keep up with the conversation in relevant spaces in order to better align your products and services to your customers in fast-changing industries.
Your search for influencers can and should encompass much more than solely social media influence.
Click To Tweet
Let's say your company mainly sells its products and services to healthcare organizations. It would be extremely important to target decision makers at these healthcare organizations in order to keep your company in the loop on what these people are talking about. Anyone who is a potential partner or customer should be labeled as important to your client. In this case, you would need to conduct searches for the social media profiles of the top hospitals and clinics, i.e. looking for the CEO of Aetna, the CEO of Blue Shield, and more. These people may not have a strong influencer score but are still very important to target nonetheless.
Right Relevance
Right Relevance is a free or paid social tool that can be used to find influencers for pretty much any topic or keyword. This allows you to view their area of influencer and find their top followers under that topic. The platform allows you to discover conversations involving influencers under any topic and provide an interface to interact with them. Right Relevance offers a premium version, Right Relevance Pro, which allows you to access the same features as the free version, but also adds some intriguing functions, such as:

Save topics of interest as feeds


Save articles, video for reading/sharing later


Deep graph-based analytics for topical distribution of following as friends, and topical influence measurement and visualization
Pros:
You can access Right Relevance or Right Relevance Pro through its website, or use it as a plug-in on Hootsuite (my preferred method). You can also sort and filer by relevance, time, location, influencers and topic score. Sorting by time and location can be especially helpful if you're searching for influencers at a specific tradeshow or conference. The free version works well, but we did upgrade to Right Relevance Pro when we were searching for influencers for our client OVH US around our VMworld social campaign. Right Relevance also lets you search for popular articles and shows you which articles each influencer has shared. Knowing which types of news your influencer cares about can help you develop a pitch or anecdote when you start engaging with them.
Right Relevance in Action
We used a few searches for influencers using various search terms: "VMworld," "private cloud," "public cloud," and "hybrid cloud," along with Followerwonk, to cross-reference our findings. All told, we followed the 65 people who were discussing these topics and had high influencer rankings.
We added them to a list on Twitter (which we also made a column on Hootsuite for) called "VMworld 2017" so we would be able to easily monitor their conversations in real-time.
Cons:
Right Relevance is usually pretty good about being able to separate business accounts from individual accounts, but I still found myself having to sift through all the accounts before selecting the relevant influencers. It also is not really clear how Right Relevance determines an influencer score, and whether there is a weighted value to criteria that you would think matters more (i.e. shares, followers, etc). The last major fault would have to be the plug-in version on Hootsuite; it just wasn't as easy to use as going directly to the RR website, despite the convenience of it being right there in the customizable platform.
Remember: Verify Your Finds!
Sometimes you just have to do things the old-fashioned way (i.e. verification through manual search). By continuing your searches to relevant conferences in the industry and sorting through the list of speakers, you might be able to uncover some people you may have never found on social media, but are still influential. Yeah, we know it's a boring and painstakingly long process! But it's always worth the extra effort to verify your influencers. We've commonly come across a well-respected industry analyst or journalist who appear to not be active on Twitter – but are still considered a top influencer.
Anyone who has tried building an influencer list knows that while the project is an important one, it can be quite a difficult process. These quick tips should not only make your results more impactful, but should also make your job a little easier – and who wouldn't want that?
By Tyler Trainer, Katrina Cameron, and Nathan Zaragosa