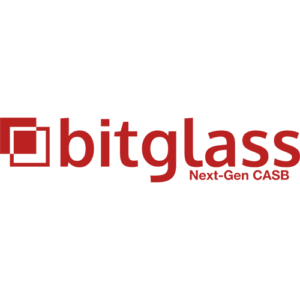 Bitglass is a Next-Gen CASB company based in Silicon Valley with offices worldwide. The company's cloud security solutions deliver zero-day, agentless, data and threat protection for any app, any device, anywhere. Bitglass is backed by Tier 1 investors and was founded in 2013 by a team of industry veterans with a proven track record of innovation and execution.
10Fold first started working with Bitglass, a cloud access security broker (CASB) startup, in 2014. At the time, few people understood what exactly a CASB was or how it benefited enterprise security initiatives. Even less people knew who Bitglass was or understood their differentiation in this fledgling market. Bitglass told 10Fold that it needed additional visibility and sales leads, especially in the lead-up to the industry's biggest IT security tradeshow, RSA. In addition, Bitglass wanted to educate the media and public on the need for securing information outside of the corporate firewall.
Strategy:
In its first major initiative for Bitglass, 10Fold recommended the company conduct a unique experiment using Bitglass watermarking technology to highlight the speed in which sensitive financial data would travel after a theoretical data breach once it hit the Dark Web. Bitglass populated an Excel document with fictitious names, addresses, phone numbers, Social Security and credit card numbers. The list was then anonymously posted by the Bitglass team within the Dark Web where cybercriminals frequent to purchase stolen consumer and corporate information. The test shed light on how stolen data is shared, bought and sold on the black market.
The resulting report, titled "Where's Your Data?", was a huge success with media and the industry, resulting in 80 media articles, thousands of booth visitors at RSA, and hundreds of new sales leads for the company. It was also instrumental in heightening awareness and understanding of CASBs and Bitglass' differentiation, placing the company permanently on the radar of business and trade media.
With that kind of kickoff, 10Fold knew it had to keep the ball rolling by recommending a series of quarterly reports, based on surveys as well as internal and external data, that would interest their target sectors: healthcare, financial and cloud security. From compiling and analyzing industry breaches to assessing cloud adoption, the reports have been wildly successful. Bitglass now offers them 7 times a year, usually accompanied by eye-catching pop culture graphics that encourages additional pickup by the media. With the reports, Bitglass also gets the added benefit of media often citing the data a year or more following their release.
Results:
The report created media momentum that continued to accelerate, helping Bitglass blow past its 10Fold MetricsMatter™ coverage projections in the program's first full year by over 100 articles, garnering a variety of top-tier business media from The Wall Street Journal to Forbes, to top-tier security media such as CSO and Dark Reading. As media came to expect Bitglass data each quarter, and 10Fold began aggressive pitching around breaking security news, Bitglass consistently receives over 200-plus articles annually.
The high impact, years-long PR program recently culminated in a tremendous honor for Bitglass. In July 2018, The Wall Street Journal placed Bitglass No. 1 on its "Top 25 Tech Companies to Watch 2018" list. The annual list recognizes high-growth startups that are considered emerging leaders in the tech industry and have "attracted the attention of the tech community, and cash from venture-capital investors." Bitglass CEO and co-founder Nat Kausik was later invited to an exclusive Wall Street Journal event in San Francisco titled "Gain Insight into the World of a Tech Entrepreneur." Nat was featured during a reception and interviewed on stage about building a tech start-up by WSJ editor Dave Pettit.
Impact:
100-plus articles in IT security, consumer and business publications​​

700 leads generated for Bitglass​​

15,000 website visitors after launch of report (3x the average week)​

100s of additional business and trade media articles from successive reports
10Fold continues to work with Bitglass today.