It's important to stay current with how your audience reacts to the latest marketing techniques. By now, it shouldn't be a surprise that many traditional content marketing strategies no longer drive the engagement they used to. Call it shortened attention spans or perhaps just a simple desire for something new, following certain trends is critical to your marketing success.
B2B buyers are starting to research whitepapers, case studies and webinars most commonly before making a purchase according to a recent Demand GenReport report. It also stated that before making a decision, 95% of buyers now prefer to see short content formats. Further, 86% of those want that content visual and interactive.
As well as tailoring your content to these ends, making it interesting is key to engagement. This is apparent in what the online community is posting on social networks every day. The average amount of pictures posted to Facebook grows by 75% year after year along with 3.6 times the amount of video. According to a SocialBakers.com report, these content types dramatically increase engagement and shares. This goes for Twitter as well, where tweets with images drive more favorites and retweets.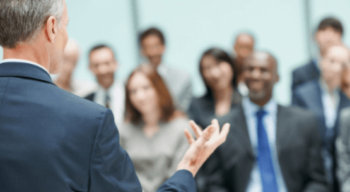 While nearly all of the current B2B strategies are focused on online platforms, the most effective is seemingly the most outdated. Content Marketing Institute ranks in-person events as the most efficient method of content and lead generation. Face-to-face contact still holds value over internet messaging, blogs, videos and even webinars.