As social distancing stretches into its third month, "normal" is starting to feel like a distant memory. Zoom continues to be our most common activity and a trip to the kitchen now feels like an outing, but at least our dogs have never been happier. With so much of the world in chaos, 10Fold has rallied to give back to our communities by volunteering at food banks and park cleanups, as well as making cards for those isolated by the pandemic.  
Patients in residential care facilities and undergoing in-patient care at hospitals have been severely isolated by the virus, often prevented from seeing their loved ones when they need them most. Account Manager Emily Ashley spent her VTO (Volunteer Time Off) making colorful cards for patients at St. Jude's Hospital, spreading cheer to kids and families hit hardest by social distancing.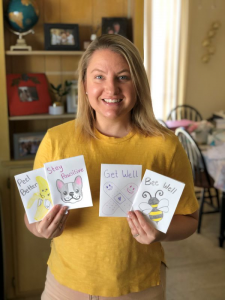 Senior Account Associate Megan Cheung also dedicated her time and creative talents to sharing cards with residents at Sunol Creek Memory, a long-term care home for those suffering Alzheimer's Disease and other forms of dementia. With most residents considered high-risk for COVID-19, visits are limited, and the care team has turned to local residents to send messages of hope to lift patients' spirits.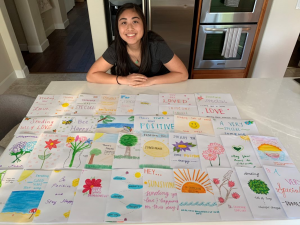 When the 10Fold team can get outside, they're doing their best to make the most of it. More people than ever are enjoying local parks, which also means that more trash is being left behind. Senior Account executive Sophia Xepoleas volunteered with the City of Walnut Creek to help keep local parks clean for everyone to enjoy during social distancing.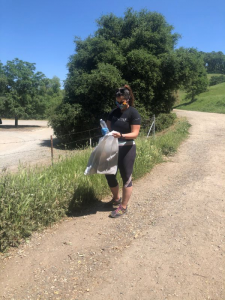 Finally, thousands of people have taken to the streets to protest for the systemic changes needed to make our society more open and more equitable, risking their health and safety for the greater good. In the Bay Area, the protests took place during a heatwave that brought record temperatures. Account Associate Sammi Balita showed up to provide snacks and water for those peacefully protesting in support of the Black Lives Matter movement.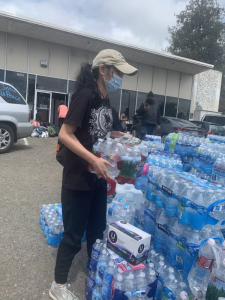 COVID-19 has pushed the world inside, but as a company and as a community, 10Fold has come together to give back in our communities. Now more than ever, we need to recognize the importance of supporting the organizations that create a positive impact for our towns and cities. Together, we'll emerge from this strange time stronger and better connected.
Don't forget to subscribe to our newsletter to get our content and other updates straight to your email!