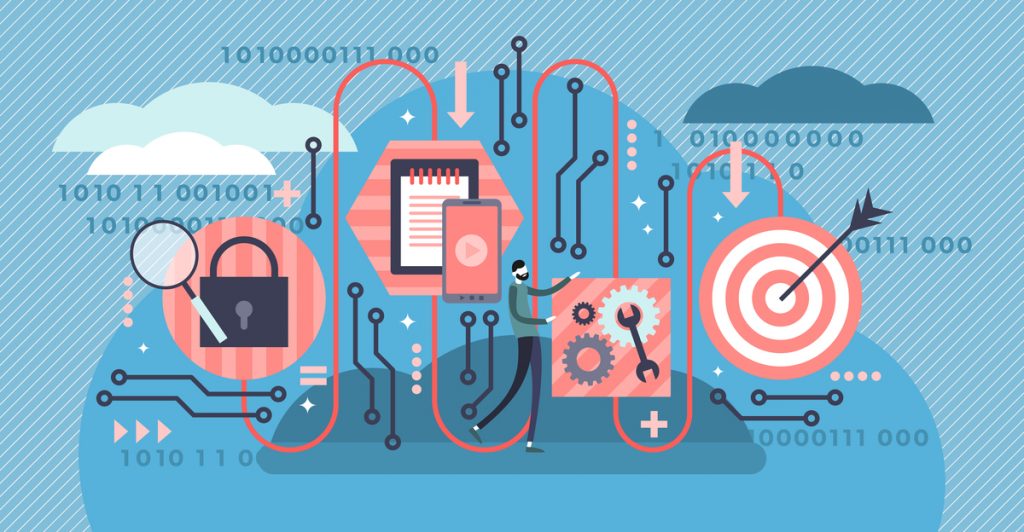 Large companies such as Facebook, LinkedIn, Instagram, and Twitter use algorithms to enhance the viewer's experience while using the website. Algorithms filter content posted online and determine how many people should view it based on the amount of engagement the content receives. Content that could be considered "spam" is also filtered through algorithms, which can be problematic for brands that post actual, relevant content. With over 500 million tweets a day, the way brands promote their posts is crucial to avoid having their content being discredited or forgotten.
Twitter's algorithm filters content that it feels you would find most relevant. Its main goal is to highlight tweets you did not see while you were offline that most directly pertain to you given your engagement trends. While this may help its users read content they feel is most relevant to them, it also means that a brands' content will not reach all of their followers, including their target audience. To ensure your tweets reach your target audience, you'll first need to understand how Twitter incorporates recency, engagement, and rich media into their algorithm.
Recency
Knowing when your followers are online goes hand-in-hand with the recency of your posts. To effectively reach your targeted audience, discovering the time of day followers are most likely present online will greatly increase your chances of reaching them. With the average lifespan of a tweet lasting only twenty-four minutes, it is crucial to ensure your tweet is recent to your preferred audience. Although it is beneficial to post content at relevant times, over-posting will lead Twitter's algorithm to view your post as spam. Re-posting the same content within a short period of time is especially not recommended if you want your content to reach a wide audience. To figure out when your audience is online, 10Fold recommends Follwerwonk, a website dedicated to help users understand Twitter metrics. The site lets you analyze your followers' behavior and optimize your strategy for growth!
Dig In: Media SharkTank 2019!
Engagement
Growing your follower base is important, but gaining followers that do not engage with your posts won't improve the chances of your brand being seen by your target audience.
A few ways to increase your engagement include:
Engaging with your prospective audience's feed to increase the chances of them viewing your posts.
Having your profile appear in the comments, likes, or the re-tweet section (with influencers especially!) allows users who weren't aware of your account to know who you are.
Engaging with your audience increases the chances of reciprocation on your posts.
When followers like, comment, or share your post, their engagement increases the chances of your post popping up on their feed again, and even reaching others feeds since it shows relevance to users they are connected to.
Rich Media
Twitter's algorithm looks at your post and judges where to place it based on your post's content. To reach your post's maximum outreach, there needs to be more than text. Posts that include video, pictures, and links are much more likely to be seen by a wider audience and less likely to be counted as spam by the algorithm. Tweets containing videos are twice as likely to receive engagement than tweets without. Boosting engagement without a hashtag strategy is also particularly difficult. Twitter found that tweets including hashtags receive twice the engagement, but tweets with too many hashtags may drop engagement by seventeen percent, so don't appear spammy to your prospects! While hashtags can be beneficial, knowing which word to hashtag is crucial to reaching the right audience. 10Fold recommends the Google add-on "RiteTag" to better understand which tags have the most relevance on Twitter.
10Fold has found that, by understanding how engagement, rich media, and recency impacts an algorithm's placement of a post, we are able to effectively grow our clients' brands and reach their targeted audience.
Looking for next steps?
Download our social media best practices guide:
Subscribe to our email list to learn more about social media marketing!