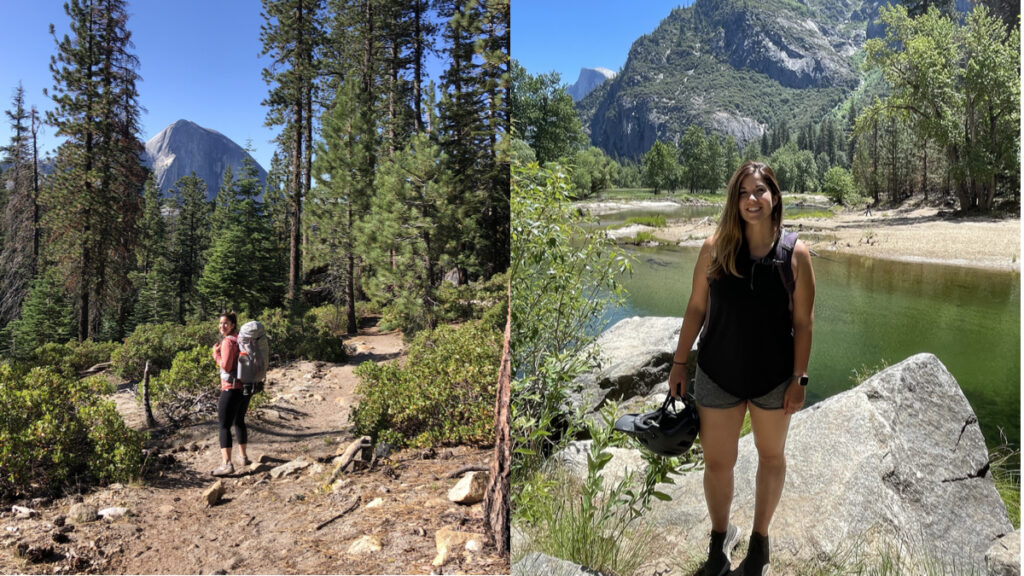 What did you most recently get recognized for as embodying our tenet of TAFFI (Teamwork, Accountability, Fun, Fascination and Integrity)?
July was a crazy month – not just for 10Fold, but it felt like for most businesses. On the client side, I was asked to step into new responsibilities for 10Fold, which meant taking on new clients in new spaces and really owning my role out the gate. I also worked with one of my clients to deliver a high-value survey that generated big results from both the media and lead gen side of things.
On the 10Fold side, I secured several business press reporters for 10Fold's Media SharkTank event, brought on a new candidate that will be joining the 10Fold team and drove some research around how we can drive employee retention and make 10Fold an even better place to work.
Overall, I believe a big part of why I was nominated for really partnering with 10Fold and treating it like a place I take pride in and really want to nurture/see grow.
What is something you have learned while working at 10Fold that has aided your success?
So many things. The biggest and most fascinating part of my growth at 10Fold has been the emphasis on understanding people, both on the client side and internal team side. We recently did a training on the book Radical Candor, which focused on caring personally about your staff but also sharing what has room for improvement as a way to encourage growth. The same can be applied to the client side. Ultimately, people want to feel heard and supported, but they also need to have a balance of empathy and challenge that ultimately allows for bigger growth and success.
What advice would you give someone who is just starting out in their career?
Be a sponge, don't be afraid to really work hard, and find somewhere that values thoughtful leadership and prioritizes your growth alongside theirs.
I personally believe that the time spent in your early years in your career is meant to set the foundation of the rest of your career. Not only do you owe it to yourself to really see what you're made of, you owe it to yourself to work somewhere that pushes you AND supports you at the same time.
Do you have a favorite hobby?
Fishing. I love anything outdoors, but I grew up river fishing with my dad, and to this day nothing brings me more peace and joy. If I could play hooky for one day and teleport to my favorite place, you would find me fishing at Kennedy Meadows with a beer in hand and a huge smile on my face.
What is one thing that 10Fold does that you love that stands out from other agencies?
It pays attention to your workload and it actually DOES something about it if you're feeling stretched thin. Agency life is inherently chaotic. You will work hard and you will grow a TON, but that doesn't mean you need to suffer in order to get ahead. 10Fold has very intentional practices that create a space to enable and encourage boundaries and balance. The biggest challenge for many is learning how to enforce those in a way that is still conducive to teamwork and accountability. 10Fold offers tools to make those conversations easier and more accessible and I think that is vitally important in any career.
Why did you decide to join 10Fold?
In all honesty, it all started because I didn't want to commute anymore. I was spending 3 hours a day on BART going to SF and I was completely spent. I was also at a place where workload was not accounted for. You were to do your job and you weren't to complain about it. It was a perfect storm, and I desperately needed a change.
10Fold showed me right away it was different. Not only did it have fully staffed teams, its culture started with kindness and compassion. Those are two values I live my life by, and I needed to be at a place that was in line with those values.
What's your favorite thing to do in Walnut Creek/Berkeley?
I spend most of my time in either Walnut Creek or Berkeley. 10/10 I'm either eating or hiking. I am a big foodie and a certified nature lover. Even better if I can combine the two.
What differentiates 10Fold from other agencies in the industry?
It wants to hear what everyone has to say. I receive calls from Susan, our CEO, asking for my opinion on many different topics on a regular basis. Not only does 10Fold hear what we have to say, it takes action to enact change. It's not perfect but it's a family and it's a pretty darn good one if I do say so myself.
Interest in becoming part of the Fold? Take a look at our open positions!