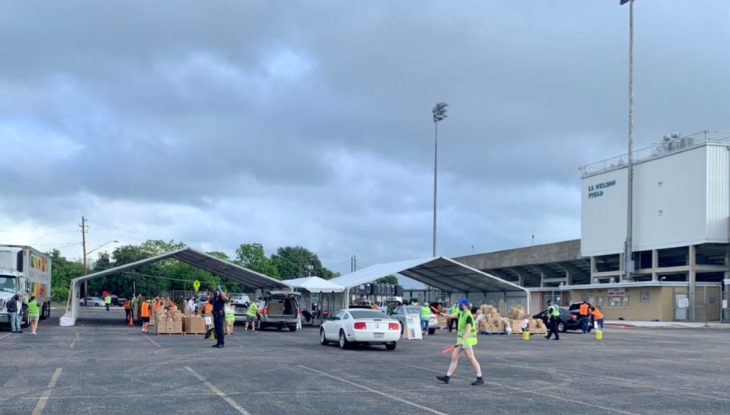 In these strange and uncertain times, it's amazing to see how communities have banded together to support one-another and work together to make it through the pandemic. While complying with social distancing mandates is crucial to slowing down the spread of the virus, it's equally necessary to reach out to those in need and support the local community however possible. In order to give back to our local communities during this time of need, 10Fold has dedicated our free time to supporting our neighbors in California, Colorado, and Texas through community service and various volunteer efforts.  
In Austin, our team of Texans have put their boots to the ground to support seniors and families in need in Central Texas. Laura Asendio, an account manager in Austin, and Jordan Tewell, lead media strategist, helped the Central Texas Food Bank to distribute 1,680 meals to families and individuals who were experiencing hardship caused by the COVID-19 pandemic. Typically, the food bank distributes a few hundred meals each day. However, the pandemic has significantly increased the demand for food donations and volunteers to help safely distribute the food. We're happy to have helped feed our neighbors through their efforts! 
The COVID-19 pandemic has unfortunately left many senior Austinites stranded due to social distancing regulations and the risk of infection to the elderly, which prevents seniors from taking public transportation. In order to help seniors travel to much-needed doctor appointments, grocery stores, and pharmacies to pick up medicine, Katherine Bingham, an account associate in Austin, has been working with Drive a Senior Northwest.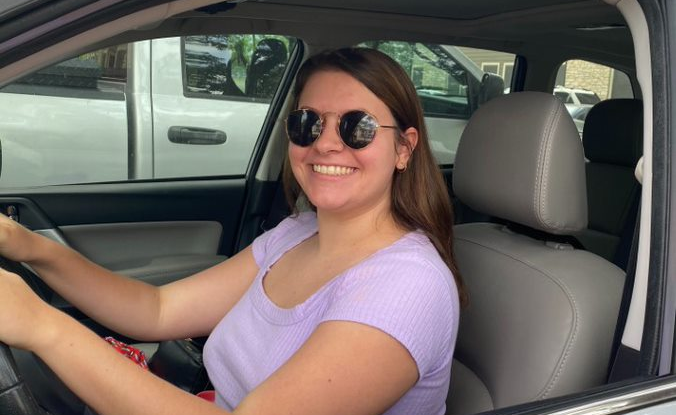 Meghan Whitthaus, account executive in Austin, took part in the #WriteToAppreciate movement, utilizing her writing skills to craft friendly letters for nursing home residents who were unable to host visitors due to the pandemic. In addition to safely communicating with senior citizens, Meghan also drafted thank you notes to essential front-line workers, including nurses and healthcare workers, to express 10Fold's gratitude for their tireless efforts throughout the pandemic.  
In addition to directly supporting seniors, hungry families in need, and thanking frontline healthcare workers, the Texas 10Fold team has also dedicated time to cleaning up local parks and greenspaces in the Austin area. Due to social distancing regulations and stay-at-home mandates, many Austinites have discovered an abundance of free time to explore the city's gorgeous nature preserves and trails. The increased pedestrian traffic unfortunately has increased the amount of trash and litter found in these areas as Austin residences safely social distance outdoors. Laura Asendio and Colin Rinehart, an account executive at 10Fold in Austin, spent a half-day cleaning up trash at Pease Park and Roy G. Guerrero Park, as well as the Walnut Creek Greenbelt, respectively.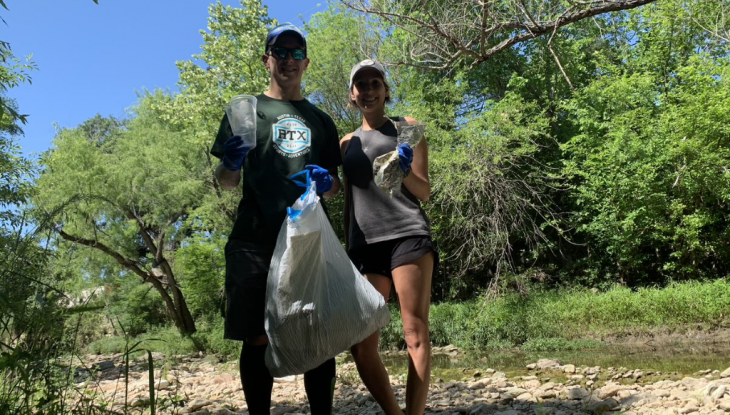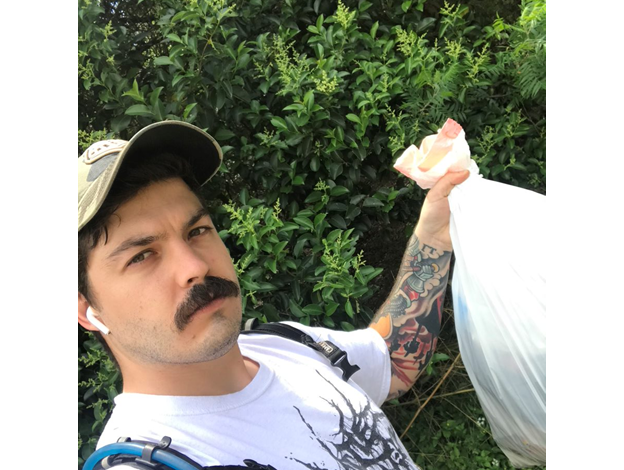 We're so thankful for the opportunities to help our community in this time of need and encourage anyone interested in supporting the Central Texas community to visit the nonprofit pages linked below to find out how you can help! 
Be sure to subscribe to the 10Fold newsletter and regularly visit our blog to see how our other offices are giving back during these uncertain times. Until then, wear a mask, stay 6ft apart and help your neighbors. 
Don't forget to subscribe to our newsletter to get our content and other updates straight to your email!