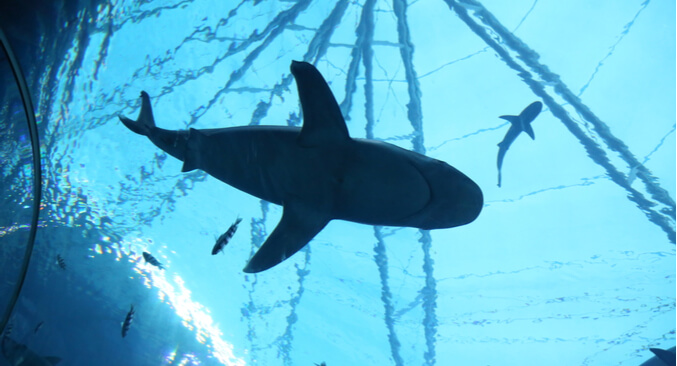 SAN FRANCISCO, CA–(Marketwired – Oct 20, 2016) – 10Fold, a full-service B2B technology public relations agency, today announced the three hottest tips for pitching business press, provided by the San Francisco Bay Area's top business reporters. The valuable insights were provided during 10Fold's annual Media SharkTank event, which took place October 13, 2016 at Hotel Vitale in San Francisco. Now in its sixth year, Media SharkTank is an opportunity for high-tech companies to test their business pitch with high-profile print and online business journalists.
Critical insights were garnered from written feedback provided by two panels of six top-tier Bay Area reporters (12 total) serving as judges for the event. While feedback was tailored specifically to each participant, consistent themes emerged that could be universally applied to vendors seeking to hone their presentation skills and capture the attention of business media. These include:
Get to the Point: All too often, sources indulge in a slow lead-up to the crux of their story, likely believing that the build-up creates suspense and drama. But nobody likes guessing games — especially reporters with precious little time to spare. In actuality, reporters prefer to know what they are being offered up front — what the solution does and the problems it resolves — which helps with split second decisions in determining whether to write about a subject or not.
Make it Real, and Provide Examples: Including abstract concepts is fine — as long as they're validated with actual examples that can be applied to people's everyday lives. Pitching about technical subjects inevitably will require some kind of conceptualization, but at the end of the day, reporters want to know how the product, solution or problem applies to them — and their audiences. By the same token, steer clear of technical jargon. While these terms may be used liberally within an organization, it's often like another language to your media audience, so best to eliminate. The presentations that began with real customer examples or stories of a use case were considered to be among the best.
Differentiate Yourself/ Establish Credibility: It's no secret that reporters receive hundreds of pitches every day. Not surprisingly, only those that are the most outstanding will garner any media attention. So don't be afraid to play up the drama and highlight the many ways in which your company stands out. What can you do that blows away the competition? That said, you'll also need to be believable. Numerous organizations claim that they can successfully combat the latest cyber threats/resolve the greatest networking and enterprise challenges, but how do they execute on that claim? Leveraging some choice stats to back up your claims, showcasing high profile customers and illuminating successful outcomes go a long way in establishing the long-term credibility that you'll need for continued media success.
About Media SharkTank:
Media SharkTank is designed to be an engaging event format in which the CEOs or executive spokespeople deliver a private, three-minute pitch based on the uniqueness of their product offering, business model, or other market differentiator to a panel of the Bay Area's sharpest business press journalists. Media judges provide valuable, private, feedback based on their industry experience and expertise about what story ideas work, and more importantly, the pitching strategies that don't work. Executives come away from the event with a better understanding of how to approach the business press and how to sharpen their company pitch. A concurrent reception runs during the individual sessions and continues once pitching is complete, providing opportunities for networking and informal meetings with the complete set of twelve media.
Each year, 10Fold donates the proceeds raised from the companies pitching to the media, and this year 10Fold raised $15,000 in donations from participants, which was given to San Francisco Baykeeper, a non-profit dedicated to keeping the Bay a safe habitat. The donation that 10Fold makes with the participating companies is one of the largest corporate contributions that San Francisco Baykeeper receives and has become a very important part of their operational budget.
"We are honored to be selected as the benefactor for 10Fold's wonderful Media SharkTank for the sixth year in a row," said Sejal Choksi-Chugh, executive director at San Francisco Baykeeper. "The money that is raised during the Media SharkTank event is critical for maintaining our operations and providing resources aimed at keeping the Bay a clean and protected habitat for wildlife and a safe place for swimming, boating and watersports. We look forward to continuing this collaboration and seeing the many benefits of 10Fold's support unfold in the future."
"We're excited that the SharkTank participants have the rare chance to tell their story to an all-star panel of media judges, who, in turn, can offer them a critical glimpse into how media decide on the stories they will feature," said Susan Thomas, founder and CEO of 10Fold. "Providing this valuable opportunity to company spokespeople, offering the media a glimpse into cutting edge companies, and delivering a meaningful donation to a worthwhile charity are the goals behind our strategy. We're delighted we had such strong participation this year."
About 10Fold
10Fold is a leading North American public relations firm with regional offices in San Francisco, Pleasanton and Capistrano Beach, California. As a privately owned company founded in 1995, 10Fold provides strategic communications and content expertise to B2B organizations that specialize in networking, IT security, cloud, storage, Big Data, enterprise software, AppDev solutions, wireless, and telecom. The award-winning, highly-specialized account teams consist of multi-year public relations veterans, broadcasters and former journalists. 10Fold is a full-service firm that is widely known for its media and analyst relations, original content development, corporate messaging, social media and video production capabilities (through its division ProMotion Studios). For more information, please visit www.10fold.com or follow us on Twitter (@10FoldComms) and Facebook (www.facebook.com/10FoldComms).