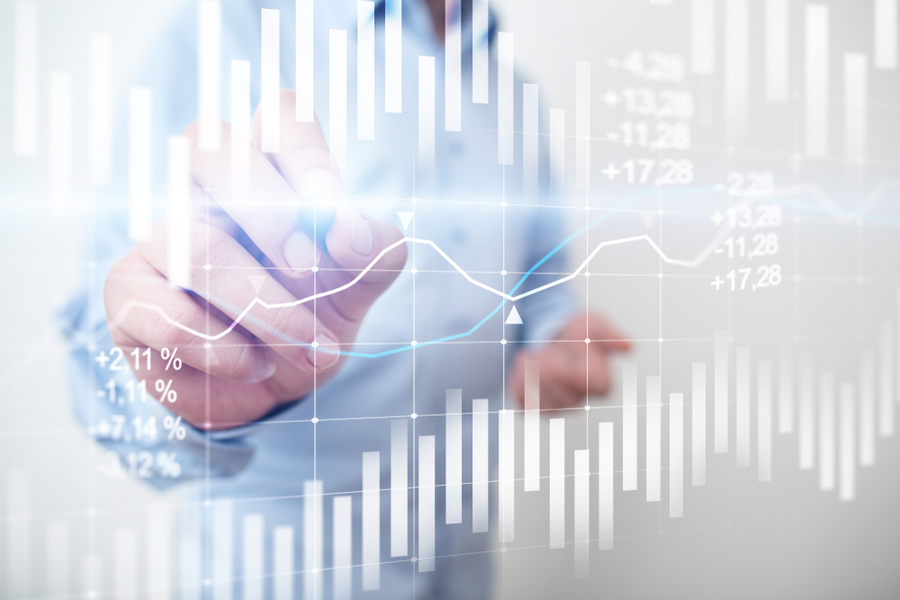 If you are a technology company selling to the data center, no doubt you are thinking about how industry analysts may be an important part of your marketing strategy and/or your product development strategy. Over the last ten years, consolidation has separated one analyst firm, Gartner Group, from the rest of the pack. With more than 32 acquisitions since going public in 1993 – including notable firms such as Meta Group, Burton Group and AMR Research – Gartner Group is considered the most influential of all the analyst firms with the end-user community.
At $2 billion in revenues, Gartner Group has a worldwide presence and is best known for connecting CIOs, architects and data center executives with companies that have the best solutions to solve their technology challenges. This translates to a simple, but powerful advantage for technology vendors: approval from a Gartner analyst (in a call with a prospect or in a research report) can mean instant credibility and a major new revenue opportunity for a vendor mentioned. As companies build traction with customers, their annual strategic initiatives often include securing a favorable position in the Gartner Magic Quadrant. The Magic Quadrant is designed to inform buyers of the pros and cons of the vendors they might consider when making a purchase. With all these benefits, it's no wonder that so many technology companies are trying to develop the best possible relationship with Gartner analysts.
Now that we've established that having a relationship with Gartner is advantageous, the big question is what should you buy. Gartner services have always been sold at a premium, and that premium has only increased as Gartner has become even more powerful. Years ago, simply being a Gartner client was enough to establish a relationship with an influential Gartner analyst. With so many firms vying for a position or mindshare with the analysts, just purchasing a Gartner subscription has proved to not be enough to make an impact on Gartner analysts. What's more, Gartner has changed the game by establishing new rules for analysts, parsing up the time an analyst has for individual companies and dramatically limiting what the analysts are allowed to do for companies that purchase only a base subscription. After some investigation with former Gartner sales staff, we have put together some thoughts that may inform your strategy for spending marketing dollars with Gartner. Below are seven tips for better understanding the way Gartner structures client engagements and three ideas for making the most of Gartner's supplemental services.
Seven Simple Guidelines for Working with Gartner
1. The structure for analyst compensation has changed dramatically over time
Analysts are now paid only for research. This means that they are no longer paid for extra consulting they call SAS days that previously added bonuses to analysts' pockets for half-day or day-long client visits to advise on strategy, product roll-out, or marketing initiatives. What surprised us is that Gartner analysts also do not receive bonuses on orders for reprints or licensing agreements of their reports. Similarly, they do not receive additional compensation for webinars. However, webinars do offer promotional benefits for individual analysts and groups of analysts, and do not require the grueling travel that other services require.
2. How to begin a solid relationship with a Gartner analyst
Most companies buy a base-level service from Gartner that includes unlimited inquiries with the analysts. Inquiries are exactly as they sound: questions that can reasonably be discussed or answered in a 30-minute time slot by the analyst. Asking questions that demonstrate strategic thinking is one great way to make a good impression on an analyst. In fact, our sources suggest the seat holder (the owner of the inquiry service) has to remain fierce about reading and finding research on which they can base questions and approach the analysts. In short, setting up frequent inquiries is key. And, there is a best practice for making an inquiry: send your questions via email before the inquiry appointment. This way the analyst can prepare and articulate a thoughtful response.
3. Analysts no longer like SAS days
While analysts were once eager to support SAS days, this is not true today. SAS days typically require brutal travel, and analysts no longer receive additional compensation for their effort. What you may not know is that you must establish your salesperson as an advocate for you if you really want a SAS day. Our sources suggest that a salesperson has to insist strongly that you get your SAS day, because analysts will do their best to avoid delivering on a SAS day, or will try to send a less qualified analyst in their place.
4. Reprints from a Gartner report make an impact and have staying power
Every growing company has an insatiable need for credible content – and all the better if the content educates or offers credible third-party guidance on investing in technology solutions. If your company has been featured in a Gartner Group report or Magic Quadrant in a flattering way, this single piece of content may carry you a long, long way. Be prepared, however; licensing Gartner content isn't cheap – but it's extremely beneficial for impressing new prospects or helping those already in your pipeline make a decision to purchase your product.
5. Analysts appreciate most webinar opportunities
Webinars can offer advantages to the analyst because vendors typically advertise the webinar widely and name the analyst leading the webinar. According to our sources, analysts love webinars because they get impressive exposure without having to travel, and because the added work is minimal, as they are able to use their existing body of research as the basis for their webinar participation. What's more, the discussion topics in webinars inform attendees and create new possibilities for research. Webinars also afford analysts the opportunity to interface with end users – which often inspires valuable ideas for their next research topics.
Just one note of caution: don't expect Gartner to promote your solution or be swayed to make over-zealous statements on the webinar. Gartner analysts play by a very strict set of rules, and, if they don't believe you are the market leader, the fact that you hired them for a webinar (or any other project) won't change their minds.
6. You can change your salesperson
Not feeling confident about the value of the service you receive from Gartner? Arguably, this could happen more often today than it did just a few years ago because the Gartner salesforce has become noticeably younger and less experienced. They often don't have the experience to know when to push for their clients – especially if it means going toe-to-toe with a grumpy analyst.
7. Sales reps and quotas
As is the case with most sales organizations, the Gartner salesforce is required to sell a variety of services. Their quotas include a percentage of revenue to come from custom consulting, a percentage from one-off projects (SAS days included), and a percentage from standard licenses. Learn to recognize if your sales rep is pushing something overly aggressively as a potential ploy to make quota for that service line. And, remember that there are considerable challenges associated with in-person custom consulting.
Need Help With Analyst Relations? Take a look here.
Three Ways to Make the Most of Gartner Services
1. Buy an advisory seat and use it!
Make an inquiry at least once a month (if not more often) and ensure that the questions you present are well thought out and sent in advance to the analyst ahead of time.
2. Webinars are a smart spend
Webinars help analysts have valuable interactions with end users, discover new research topics, and offer free publicity or advertising for them and their service. Schedule webinars after 1) you have had a number of inquiry sessions so that the analyst understands you and your company's unique advantages, and 2) once you understand how the analyst will position your product and company.
3. How to best engage with a SAS day
Instead of asking an analyst to fly to your location (assuming they do not live near you), consider scheduling a SAS day near the analyst. Let's face it, most start-ups don't have impressive, differentiated offices, and these analysts have seen almost every iteration of a cool office anyway! You'll earn far more good will by going to the analyst rather than having them endure the travel. As a side note: many analysts work out of their homes, so booking a conference room at a nice nearby hotel will likely be your best strategy.
By Susan Thomas
Don't forget to subscribe to our newsletter to get our content and other updates straight to your email as soon as it's posted!