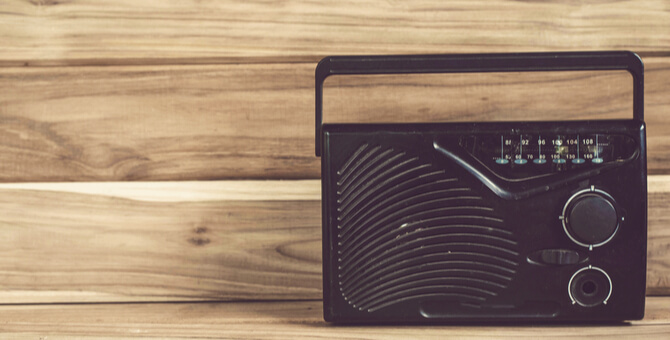 In the enterprise software world, Gartner and Forrester command significant respect, but for many startups, their price tags ($30-50,000 or more for an annual subscription!) just don't fit in the budget. Are startups just out of luck until the revenue starts multiplying? What if they need a quote for a press release, a white paper or some third-party credibility for prospects or investors?
The Institute of Industry Analyst Relations estimated that there were more than 13,000 industry analyst firms, so while a few large players may dominate mindshare, they really do have a lot of options. Many of these firms are what we'd call "indie" analysts – they operate in smaller shops or even independently – and focus on specific niches in the technology world. Many of them have spent time at larger analyst firms, so their experience and knowledge about how to craft messaging and design products that sells to enterprises is not to be discounted.
Here's why it pays to turn the analyst radio station to "indie:"
Concept Validation for Prospects: Companies seeking to be disruptive (and who isn't?) are challenging the status quo and not everyone is on the same page about the need or potential solution they're offering. As PR professionals, we look first to the analyst community to identify someone knowledgeable in the field to confirm the problem they're seeking to solve and their approach. Is it feasible? Will it work? Is it painful enough for businesses to the point that they'll pay to solve it and potentially turn to a relative "unknown" to do so? An indie analyst in that space can help answer those questions.
Once the concept behind the product or solution is confirmed, analysts can also help review and revise go-to-market plans and messaging. Since they are familiar with other companies in your space, they know where to start – up or down market – and if specific vertical industries are more likely to adopt early.
Media Reference: Larger analyst firms including Gartner, Forrester, IDC and the like, are notoriously challenging to work with to secure a quote for a press release. You're out of luck unless you're a paying client, and even then, all you can do is quote existing research…not very compelling. Smaller analyst firms appreciate the visibility that being quoted in a press release offers and are more likely to be available to a journalist if they're interested in learning more about the market as they write their story. In fact, a good way to identify an indie analyst in your space is to check out articles by competitors or others in your ecosystem for what analysts are being quoted.
For early stage or disruptive companies, media will often ask for supporting details – proof points in the form of survey data, statistics, revenue, etc. This information is hard to come by, so queuing up that indie analyst is often the only thing that a startup can point to for support.
Niche Expertise: While the large firms have hundreds of analysts on staff, they have blind spots in terms of coverage areas. For example, Gartner lacks analysts with in-depth knowledge of mobile marketing and advertising solutions. If a technology sector is new, chances are the larger firms may not have someone dedicated to covering it. And if the existing analysts are tied down with their current clients and report load – they may not even have time to give to your brilliant new approach. Indie analysts can hone in quickly on new areas and aren't beholden to a Magic Quadrant or Marketscape schedule. As a result, they can go deeper into the actual technology and offer insights that others won't have the context to provide. When it comes to crafting a white paper or conducting specific research on a new area, this is a critical element for success.
Need help finding an indie analyst to support your marketing needs? Stay tuned for tips on finding the indie analyst of your dreams.
Don't forget to subscribe to our newsletter to get our content and other updates straight to your email as soon as it's posted!