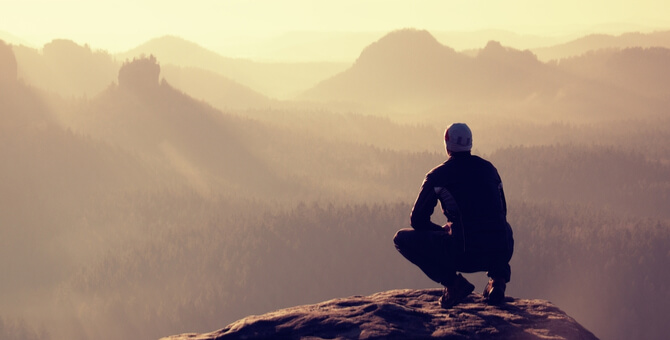 Edge computing, also known as fog computing, is experiencing rapid adoption – this technology's small footprint, real-time speed, security offerings and reasonable cost are setting it up to change the way businesses operate. Our clients are onto this exciting new technology, which has the potential to impact countless markets and applications.
Edge computing is catching on and is becoming more appealing to businesses. Findings from recent report issued by Business Insider showed that 40% of companies that provide IoT solutions reported that edge computing came up more in discussion with customers in 2017 than the year before.
The popularity of edge computing is partially a result of the exponential increase in IoT devices – personal, commercial and industrial. PWC estimates that $6T will be spent on IoT solutions between 2015 and 2020, and IDC estimates there will be 80B connected devices by 2025, generating 180 trillion GB of data. All of these devices increase the amount of data in the world and taking advantage of that data is where edge computing can provide some serious benefit to commercial and industrial users. The scope of this is massive – McKinsey Global Institute estimates IoT could have an annual economic impact of $3.9T to $11.1T by 2025.
So what is edge computing?
Edge computing takes place near the data source right on the edge of the cloud, hence the term "edge," and includes data processing and clean up, analytics and machine learning. Some edge providers don't check all of these boxes and use the cloud for those missing pieces, but the actual appeal of edge computing is that all of these capabilities take place as close to the data source as possible, not in the cloud. This isn't to say that cloud computing has no place. After the initial round of edge computing has taken place on-site, the clean, relevant data can be sent to the cloud for further analysis and processing or to be stored. With that said, more companies are looking to tap into the power at the edge. In four years, 75% of enterprise generated data will be processed at the edge (versus the cloud), up from less than 10% today according to Gartner.
So how does it work?
There are a few key pieces of technology needed to make edge computing truly intelligent and valuable for those deploying an IoT strategy. According to a recent report from ABI Research, "an intelligent edge provides Complex Event Processing (CEP), ML capabilities and high performance stream processing with actionable analytics to any range of computing devices." Considering IHS Markit forecasts installed IoT devices to increase to 31 billion in 2018, and with about half of those in industrial and commercial sectors, the ability to collect, process and analyze data from a multitude of sources through a CEP to find actionable insights is crucial.
Additionally, the ABI report states that edge computing should take advantage of existing resources, including deployed sensors, networks and storage, to minimize additional investments and add value within a matter of months. What's more, the edge computer needs to exist within a small footprint of the devices, sensors and machines found in industrial and commercial settings – this often means within the size of a Raspberry Pi.
So what's the big deal?
Edge computing can provide some serious benefits to businesses that produce a lot of data, those in remote locations and those that need immediate insights. Those that produce copious amounts of data can save on costs to transmit data to the cloud for processing. Think about it this way: if a company with 150,000 machines each of which is sending 1GB of data to the cloud every day at $.023/GB per month, that would wind up costing them over $103M a month. That is a huge investment on their part.
What about companies in remote locations? Edge computing enables them to make their data useful to them without constant connectivity to the cloud or data center. All of the benefits of edge computing can take place during network downtime and can be sent to the cloud or data center when the connection is live. Think about how useful this is for offshore oil rigs or isolated mining operations. These industrial players can still take advantage of data processing and the insights gleaned from machine learning at the edge in these remote locations meaning their businesses can still run as smoothly as if they were right next to a major city.
Speaking of insights, businesses that need immediate feedback to keep their operations running seamlessly and safely don't have time to wait for the data to be sent to the cloud or data center for processing and then back to the machine to be applied. The difference of milliseconds can be the difference between a power plant catching a fault and halting operations or failing and impacting millions of lives.
Beyond the immediate insight and cost-saving benefits, edge computing offers an additional layer of security on top of organizations' existing firewall and encryption systems. Many industrial and commercial companies are processing very sensitive, proprietary data that directly impact their operations and profits. By processing this data at the edge, on-premise, they're reducing the risk of potential hacks and theft of sensitive data either in transmission to the data center or cloud or through weak access points in the cloud or data center. In the days of ransomware and malware like WannaCry or NotPetya, this added security benefit allows industrial organizations to rest assured their data, and profits, are safe.
So who's doing it right?
10Fold is pleased to represent a few companies in edge computing that are working with some major names across the industry, including FogHorn Systems and FreeWave Technology. There are a number of organizations and consortia focused on enabling and improving edge and fog computing. Check out a few of them to learn more about edge computing and the impact it's having on industrial and commercial applications:

EdgeX Foundry

Industrial Internet Consortium
By Kathleen See
Don't forget to subscribe to our newsletter to get our content and other updates straight to your email as soon as it's posted!