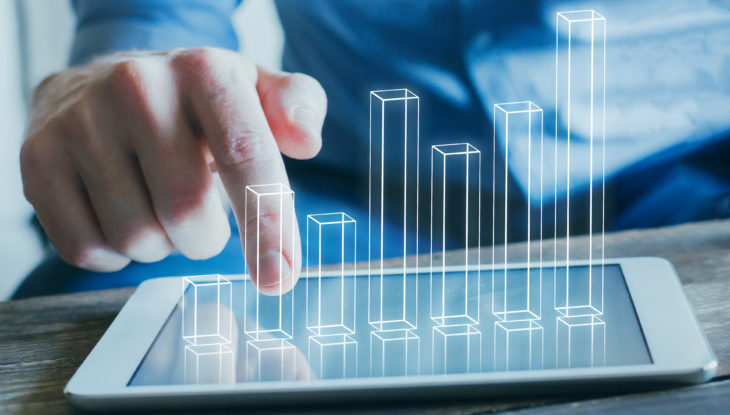 10Fold Commissions Research to Offer Insights About Content Marketing Plans for the Coming 12 Months – Revealing Changes in Content Budgets, Frequency, Type, Development & Measurement
SAN FRANCISCO, CA–(Marketwired – Oct 4, 2017) – 10Fold, an award-winning agency focused on B2B brand elevation, today announced survey findings that revealed marketing executives focus a substantial portion of their budget on creating and delivering new content at an ever-increasing frequency. According to the research findings, nearly one-third of respondents are now producing content daily or hourly. The report looks at current and planned content marketing budgets, frequency, type, development and measurement of content programs, and found that three-quarters of technology marketers plan to generate three times more content in the next 12 months than they did in the previous year; and 42 percent will spend $250,000 or more in the next 12 months on content.
Beyond frequency and budgets, measuring the effectiveness of content is still a challenge for marketing executives. The research revealed that feedback from customers and sales teams are the most important ways U.S. technology marketing executives are judging content effectiveness. These answers ranked higher than the response of using marketing automation tools, indicating that soliciting customer feedback never goes out of style.
Other Key Research Findings:
Social media, video and webinars are cited as the best content "types" among all respondents
Top executives prefer video as a content medium
44 percent of respondents say that lack of domain expertise is the top barrier for creating quality content
99 percent of respondents use third parties to create at least 25 percent of their content
83 percent of respondents report that third party generated content is at least above average
80 percent leverage basic tools (Google Analytics) to track and measure content impact; followed by 60 percent using marketing automation systems


For additional information about trends based on company size, geography, and industry targets, please find the report here.
"The marketplace is constantly changing, making 10Fold research survey on content, timely and insightful. The findings should help tech marketing VPs and CMOs that are barraged with conflicting priorities build out their marketing strategies based on facts," said David Gehringer, principal of Dimensional Research. "Based on the results of our research for 10Fold, there is no doubt that there is an insatiable demand among technology companies for content that has technical relevancy and that is delivered in a form, such as video and blogs, that is appealing to their buyers."
"We've heard for some time now that 'content is king,' but understanding the type of content that works best and knowing how frequently to produce that content are the next logical questions," said Susan Thomas, founder and CEO of 10Fold. "Our primary goal with this research was to capture deeper analytics about content plans and budgets to help our customers and the tech community develop stronger content strategies."
Survey Methodology
The new survey, 2017 Content Insights from U.S. Tech Marketing Execs, was conducted in the late Summer of 2017 by Dimensional Research, and targeted U.S. marketing executives working for technology companies that had budget and oversight authority for marketing content. A total of 176 marketing executives were qualified to complete the survey. Results were also analyzed based on the participant's geography, the industries the companies sell into, and the size of company for which s/he works. For more information about assessing content value, publishing strategies based on selling into specific vertical industries, and content strategies based on size of company, please download the complete report here.
For information on 10Fold's Content Services and Affordable Monthly Content Packages, click here.
About 10Fold
10Fold is a leading brand elevation agency that specializes in public relations, social media, content, influencer relations and video. With headquarters in San Francisco, CA, 10Fold also has regional offices in Austin, TX; Denver, CO; Pleasanton, CA; and Capistrano Beach, CA.
As a privately owned company founded in 1995, 10Fold specializes exclusively in B2B organizations in the networking, IT security, cloud, storage, Big Data, enterprise software, AppDev solutions, wireless, and telecom industries. The award-winning, highly-specialized account teams consist of multi-year public relations veterans, broadcasters and former journalists that have been recognized nationally for media and analyst relations, original content development, corporate messaging, social media and video production capabilities (through its division ProMotion Studios). For more information, please visit www.10fold.com or follow us on Twitter (@10FoldComms) and Facebook (www.facebook.com/10FoldComms).
Contact Information:
Contact
Sarah Thorson
10Fold Communications
sthorson@10fold.com
609-234-8531