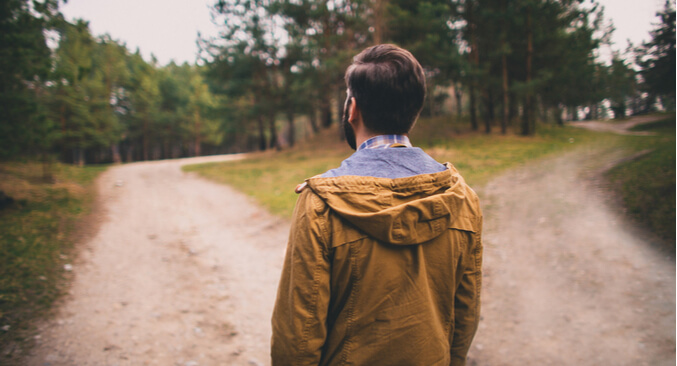 Every college advisor will tell you that internships are vital to getting a job after graduation. I have been lucky enough to hold two internships during my time in college, both equally important to me and to my résumé. And even though they might not seem like they have much in common, I soon found out that they weren't so different after all – and if you look hard enough, you can find really useful insights by comparing two seemingly unrelated experiences.
My first internship was during my sophomore year of college at independent record label Topshelf Records. Working in the music industry was my only priority at the time, and securing this window into the inner workings of one of my favorite record labels was a dream come true. I interned at Topshelf for around four months, and in the process tried to soak up every industry insight I could. I loved my time there and especially appreciated the killer office playlist they always had going!
Later while in school, I realized how much I enjoyed my communication major and started looking into learning more about the world of PR. This is how I came to be writing this blog and interning at 10Fold!
At 10Fold, my work revolves around our clients. This is just like Topshelf in that regard, except 10Fold's clients aren't bands – they're innovative startups and forward-thinking public companies. So even though the content is different, the concepts are very similar. Promoting a trade show for our clients = our band is on tour and coming to a city near you! Our client's latest product is out = our band's latest record is available now! By reflecting on the similarities between the assignments given to me at 10Fold and Topshelf, it made the transition from music to tech much easier.
The biggest transition I have faced is doing a complete turnaround in the subject matter and content – after all, APIs and hypervisors don't make for very catchy songs! However, just as I tried to soak up all the insight that was being thrown at me at the record label, so have I tried to do with technology. I have found that just by wanting to learn, it makes it easy to absorb concepts you're initially unfamiliar with.
At both internships, I learned valuable lessons about each industry. Topshelf and 10Fold both provide paths to success through dedication and appreciation for the work. Every task I did at Topshelf and do now at 10Fold feels integral to the company and our clients. I always feel fulfilled in my work, which is everything you can ask for in an internship!
Subscribe below for more insights straight to your email!