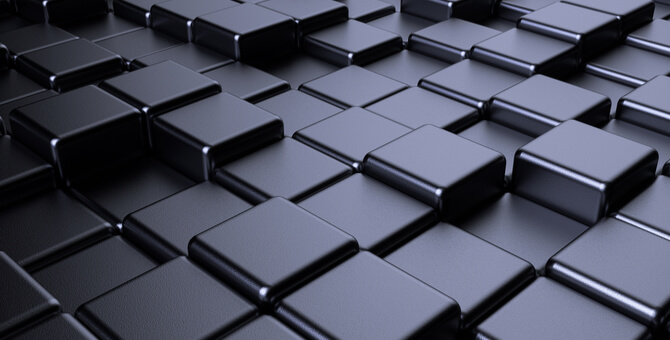 While Blockchain was originally devised for digital currency such as bitcoin, it has transformed, quickly, playing a part in almost every industry. What started out as a technology has quickly become an industry all its own. In fact, Gartner claims that the business value-add of blockchain will grow to slightly more than $176 billion by 2025, and it will exceed $3.1 trillion by 2030. For context, the global Smart Home Appliances market is expected to reach only $158 million by 2025.
For those of you not so familiar about the business value of blockchain, here it is in simple terms: Blockchain is a transaction ledger that can only be appended not changed, therefore ensuring validated transactions cannot be tampered with. Blockchain simplifies business transactions that would otherwise require third parties or a "middleman". This saves time and money across many applications of the technology.
With the excitement surrounding Blockchain, the industry has become noisy, many companies are jumping on the bandwagon to use blockchain, in hopes it will drive up their own corporate valuations.  Of course, it is getting harder to get your foot in the door when so many people are contributing to the discussion. Here's a bit of research on blockchain media coverage, using Brandwatch, a media, and social media tracking tool.  It turns out that #Blockchain was used in 633,557 tweets in just the last nine days. For comparison's sake, that's almost three times the amount #IoT (another incredibly popular term) was used!
While 10Fold uses various media aggregation tools to track trends in the industry, at the end of the day Google is essentially the"bible" for relevant news coverage. I did a quick search of all the coverage Google has indexed for "Blockchain" over the last 6 months which pulled about 300 pieces of coverage. And of that, I narrowed it down to a display of all publications which covered blockchain 5 or more times over the last 6 months. The results were very telling.
The first thing to note is that while the majority of Blockchain coverage resides in trade publications such as Cointelegraph of CoinDesk, a close second are business publications like CNBC, Forbes, and Fortune. In fact, after the first two crypto publications, the next 6 most relevant are business press. If there's anything I've learned in my career in PR, it's that everyone wants business press.
With the discussion only growing around the topic, and increasing competition for a voice, the key is to make sure that the angle you bring to the table is fresh. You can't bring the same story everyone else has pitched.
As with any hyped term, the industry grows tired of talking about it conceptually.  That's why I recommend providing real-life examples of how using Blockchain can solve a problem or impact people's lives was a trend that I seemed to notice. Why is blockchain so important? The good news is that there is still a lot of uncertainty around the topic. Although most have heard about it, there are still some who don't grasp the concept or still have a lot to learn. As always with the business press, they want examples, customers, case studies; they want to see how blockchain is improving things! If you can provide that, there is a good chance you'll be able to secure coverage around such a hot topic. 
By Kory Buckley
Don't forget to subscribe to our newsletter to get our content and other updates straight to your email as soon as it's posted!