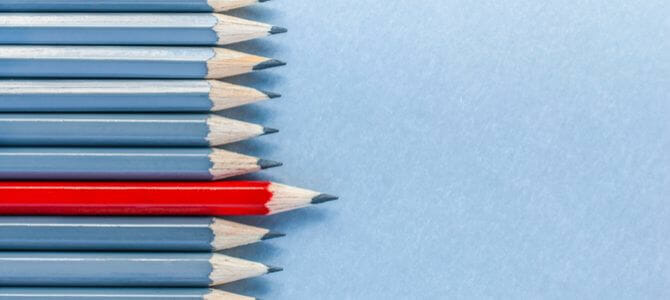 I've always been a late-night TV talk show fan, and one of my favorite (and arguably the most funny) elements of these shows is the Top Ten Lists the show hosts depend on for laughs. Below are real reasons, delivered with some levity, to consider our eighth annual Media SharkTank.
Side note: If you don't know about Media SharkTank, it is a one-of-a-kind opportunity for tech execs to try out a company or product pitch with top US journalists. You'll get unvarnished feedback without doing any damage to your brand. The interaction is completely "off the record." You walk away with great tips, maybe a new media relationship, and if you are ready to have the story published, perhaps even coverage!
Reason 1: Practice in Private (for your own protection!).
If you were planning a singing career, would you debut on The Voice? No, you'd probably start in the shower, progress to the school choir, likely hire a voice coach, and then maybe audition for local appearances. Taking a business press appointment without practice is as risky as starting on a big stage without experience. In both cases, without the right approach, you risk your reputation and opportunity for a good review, and more importantly, a "call back."
Reason 2: Deadlines Become the Inspiration.
Creating a great story for the business and broadcast press is one of those things tech execs always mean to get around to. However, it's something they rarely think through until (usually) hours before their business press appointment. An event like this prevents procrastination! It forces tech execs to think through their approach – and as mentioned earlier, practice makes perfect!
Reason 3: The Chances of Meeting 12 High-Caliber Journalists in One Place is About the Same as Winning the Lottery, 12 Times!
Maybe you've already had an opportunity to interview with a respected business or broadcast journalist. But did they give you unvarnished feedback on your pitch? Were you wondering why they didn't include some of your messaging? Was the piece shorter than you anticipated? Did you interview, but not get a quote? Imagine getting feedback from not one or two but eight journalists, and having the opportunity to meet all 12! It's truly a once in a lifetime opportunity.
Reason 4: Get a Sneak Peek, and a Jump On Next Year's Media SharkTank!
It may be too early for you to pitch to the sharks – but it's never too early to learn what it takes to impress the journalists and get a sneak peek at what the winning pitches sound like! The media judges score every pitch and the top three execs are asked to pitch in front of the crowd, and with this level of insight, you'll be in the "pole position" to pitch next year. Plus, you'll get a significant price break.
Reason 5: Money Makers Are in the House!
If 12 top journalists aren't interesting enough, perhaps the fact that we've registered several venture capitalists for the event will get your attention. It's your opportunity to casually network with people that may be interested in funding your next round!
Reason 6: There Won't Be a Dull Moment!
Don't you just hate the awkward pauses at networking events when you've run out of conversation starters? "Decent weather lately, huh?" There's no need to worry about that at Media SharkTank because we've got lots of entertainment that supplement the conversations – including TapSnap, a fully customizable photo booth with social media integration that has props, and a caricature artist that can create a fantastic memory for you to take home. We've even hired a comedian card shark to entertain you!
Reason 7: Find a Friend.
Let's face it, it can be lonely at the top – but at Media SharkTank you'll be among kindred spirits. The top tech execs among large public companies, as well as entrepreneurs of well-funded startups, will all take advantage of this unique opportunity. You might find a great sounding board, or even a business partner, at Media SharkTank.
Reason 8: No-Risk Release.
Planning to announce something new, but not sure what will resonate with the business press? This may be the most economical way to determine if your announcement will play with the business press. Test your announcement with this group and get their assistance in making it work for business audiences. The media make comments and score your pitch based on pre-specified criteria. All of that information is available to you as a participant in Media SharkTank.
Reason 9: Support a Noble Cause.
San Francisco is undoubtedly one of most iconic cities in the world – and that status largely depends on the city's natural beauty, featuring a gorgeous view of the San Francisco Bay. Honestly, would Tony Bennett have lost his heart in this city if the bay was littered with trash and debris? That's why we have donated tens of thousands of dollars to San Francisco Bay Keeper, a charitable organization dedicated to keeping the bay clean and safe for its entire habitat!
Reason 10: Did we Mention the Food?
We want to make sure all of our guests are comfortable and well fed – and that's why the top chefs at the Palace Hotel are planning some amazing food and beverages for our guests. Come for the garlic or sweet and sour chicken wings, truffle fries, salmon or sirloin sliders, the Tahitian Bigeye Tuna Poke, the cheese board, or the New York Cheesecake or chocolate covered strawberries – and a great selection of beverages and wine!
By Susan Thomas
Don't forget to subscribe to our newsletter to get our content and other updates straight to your email as soon as it's posted!