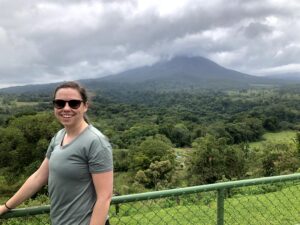 What did you most recently get recognized for as embodying our tenet of TAFFI (Teamwork, Accountability, Fun, Fascination and Integrity)?
I was recently recognized for successful work with one of our big-name clients and expanding their business to three and hopefully four (Fingers crossed! 🤞) lines of business!
What is something you have learned while working at 10Fold that has aided your success?
Don't be afraid to say something! As an example, a few years ago, I noticed that some of our internal processes weren't really serving our needs. I raised my hand to figure out how to make them work better for us, and they've become some of our agency standards.
What advice would you give someone who is just starting out in their career?
The best advice comes from those who started where you are. There's a reason they moved up and out from that role, so they have some knowledge they're typically very willing to share. Listen to them.
Do you have a favorite hobby?
I'm a big fan of reading. Call me a nerd, but I'll wear that badge proudly. I love live music and travelling, which has been a major bummer during the pandemic. And I've recently picked back up on some long-lost creative hobbies, including cross-stitching and sketching. I also love wine – drinking it, learning about it, drinking it, smelling it, drinking it… you get the idea.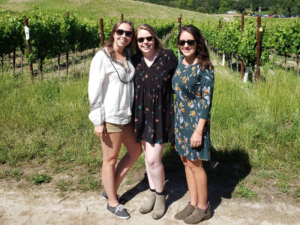 What is one thing that 10Fold does that you love that stands out from other agencies?
The agency takes ideas from all levels. You don't have to be in leadership to have your idea heard!
Why did you decide to join 10Fold?
10Fold offered me an opportunity to upskill and encouraged (and fueled) my desire to progress in the organization.
What's your favorite thing to do in Austin?
There's no possible way to name just one favorite! Austin is known for its live music and I can't find much more that I enjoy than a live music show. And the food scene is great! While not directly in Austin, the Texas Hill Country is fast becoming a favorite for its vistas and growing winery scene. Not to mention a number of my family are in town, and I love checking out all the Austin staples with them.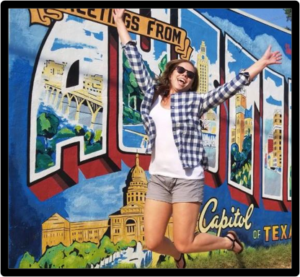 What differentiates 10Fold from other agencies in the industry?
10Fold provides enough structure to feel supported and know what's expected of everyone, without stifling your creative approach to a challenge.