What did you most recently get recognized for as embodying our tenet of TAFFI (Teamwork, Accountability, Fun, Fascination and Integrity)?
Most recently, I was recognized for securing an interview with The Wall Street Journal for one of our clients. This was a huge win for me and the client! Prior to that, I was given a shoutout for drafting a speaking proposal that was accepted for South by Southwest (SXSW) 2022.
What is something you have learned while working at 10Fold that has aided your success?
You need to step out of your comfort zone in order to grow and succeed. I've learned to get comfortable with the uncomfortable and view each new experience (or challenge) as an opportunity to learn and grow. 10Fold gives me endless opportunities to do this and supports me every step of the way.
What advice would you give someone who is just starting out in their career?
Put 100% into everything that you do. Oftentimes when you are starting out in a new career, you do a lot of work that stays behind the scenes. However, that doesn't mean that your work goes unnoticed. You are part of the team for a reason and the work you do has an impact. If you take pride in the quality of your work, regardless of the task, you will establish good work habits that will stay with you for the rest of your life.
Do you have a favorite hobby?
I love all outdoor activities, but hiking and skiing are definitely two of my favorites. Recently, I've started mountain biking and it's quickly becoming my new go-to activity!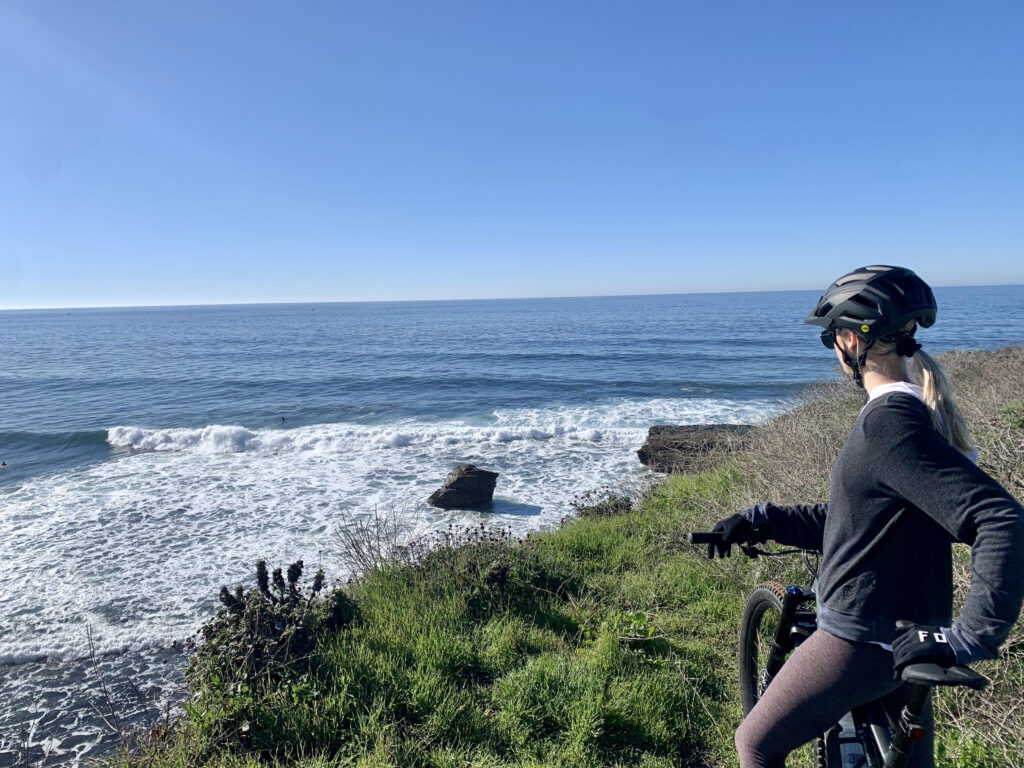 What's your favorite thing about 10Fold?
Its emphasis on teamwork. This job would be really hard (if not impossible) to do on your own or worse, with a team that doesn't value collaboration. I learn so much from my teammates every day and wouldn't be where I'm at today if it wasn't for them.
Why did you decide to join 10Fold?
I first joined 10Fold in 2019 as a summer intern before my senior year of college. As someone who didn't have any prior experience working in the B2B tech industry, I felt like I had stepped into a whole new world. However, within that first week I was amazed by the people, impressed with the culture and fascinated with the clients.
When I graduated from college, I knew that 10Fold was where I wanted to be. I thought to myself: If I could learn that much during my summer internship that only lasted a few months, imagine how much I could grow if I joined full time. It has been the perfect place to launch my PR career.
What's your favorite thing to do in San Diego?
I just moved to San Diego at the beginning of August, so I'm still discovering everything the area has to offer. So far, I've found a lot of great hiking trails and love going for long walks near the ocean. While it's technically not in San Diego, camping at Joshua Tree National Park has been on my bucket list for a while and I can't wait to finally check it out!
What differentiates 10Fold from other agencies in the industry?
While I don't have any other agency experience, I've been told from other team members that the culture at 10Fold is unmatched. While other agencies might talk the talk, 10Fold walks the walk. Our leadership and management teams want to hear what we have to say and actually make real changes based on our feedback. It's apparent that 10Fold values its employees and prioritizes our satisfaction.