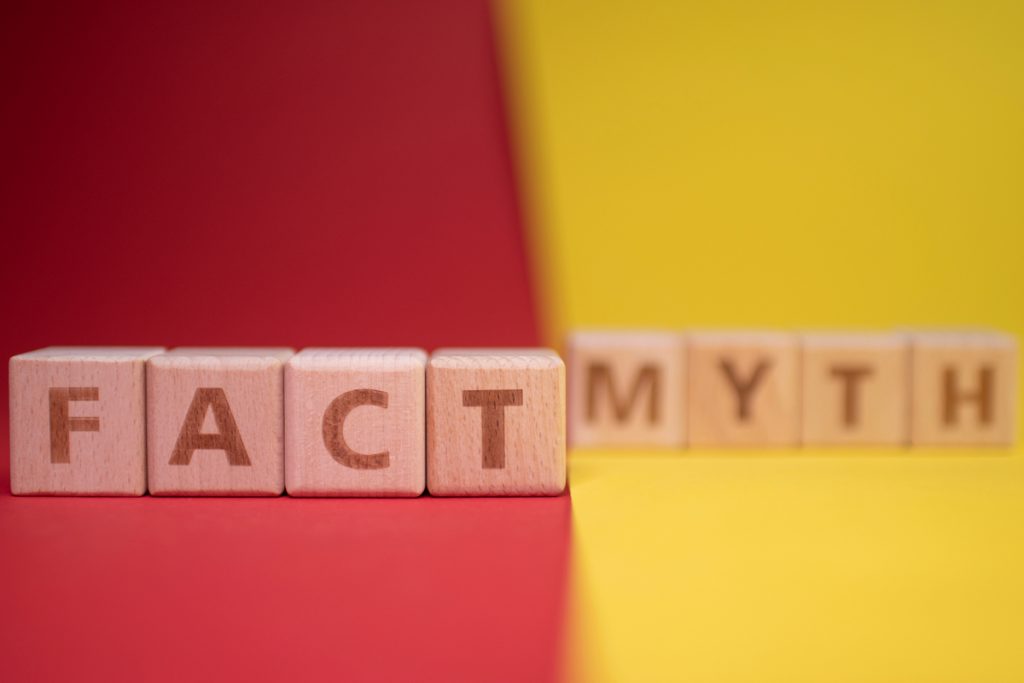 Marketing teams are shifting their budgets to accommodate new lead generation strategies, as traditional avenues like conferences are canceled in the wake of COVID-19.
Social media, an often challenging area for enterprise technology teams to integrate into their broader brand awareness and lead generation campaigns, has become an unsung hero for lead generation and is more important now than ever before. However, social media marketing is haunted by misconceptions that can deter B2B marketing teams. To clear these up, we sat down with our resident Social Media and Digital Marketing Executive, Tyler Trainer.
RELATED EVENT: Social Media Marketing CMO Happy Hour September 17th
10Fold: Tell us a little bit about your role at 10Fold.
TT: I'm a social media and digital marketing executive here at 10Fold, and my primary role is to help build organic and paid social media strategies, as well as provide digital marketing strategy and support. I work closely with clients across several key verticals, including the big data, cybersecurity and cloud sectors, in addition to managing the social media channels of 10Fold. Our key areas of focus, both internally and externally with clients, is geared towards building lead generation, executing awareness campaigns and curating a targeted following.
10Fold: What are some common misconceptions or mistakes that you see people see making with their social strategy?
TT: The most common misconception is that social media is not a good method of lead generation. A lot of people understand it's important for brand reputation but do not recognize social media's value in reaching new audiences that are difficult to target through any other channel. In fact, a study from LeadCrunch found that 38% of enterprise marketing teams identified social media as a significant source of lead generation. Companies typically default to Google Ads for digital marketing, but those are highly dependent on what terms people search for and there's a ton of keyword research involved. Social media, especially paid, allows very specific targeting. In particular, LinkedIn allows hyper-targeted outreach based on very specific characteristics so you can ensure you are reaching your desired audience.
10Fold: Is there a disconnect between using social media for brand awareness and social media to drive sales?
TT: Yes, I think a really common misconception is that a sales team will drive prospects to their social channels so they can capture them somehow. They'll start the sales process with "Go follow us on Twitter" but they don't see Twitter as an original point of lead generation. It's important for organizations to really get their attribution act together and implement tracking systems past referral insights. Further, programs like social media advertisement programs can make up a very significant chunk of their lead generation if they understand how to reach their core audiences by building accurate personas and understand what works with the personas through social media audits.
10Fold: How have you challenged the status quo recently?
TT: One of my recent projects is actually my favorite. Demonstrating that B2B technology companies can have a distinct personality on social media (most companies use a very dry and technical tone for their B2B social. It is very important to break up regularly scheduled technical or industry content with GIFs, memes and "company culture" type content to showcase the personality of a company. It really gives life to the brand, especially in the industry we work in, which can get stale. Technical content is great, but a recent social media audit conducted on behalf of one of our large enterprise clients confirmed that shifting social media content from technical product language to the positive impact of their technology was an even better way to raise their social profile.
And that's what I do as often as possible. For example, when we want to promote a webinar, it's pretty difficult to engage a wider audience that is constantly bombarded with promotional posts on platforms like Twitter and LinkedIn from B2B brands. Incorporating memes or focusing on the big picture of your technology solutions is a fun way to bring a more lively discussion and engagement with your content. Cybersecurity companies, in particular, have some of the best (or worst) memes. Our client Balbix, for example, does a lot of dad jokes but I'm into it.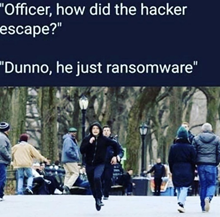 Stay tuned for more insights from our conversation, including how enterprise technology marketing teams can use social media channels to promote webinars, virtual events and how influencers can boost credibility.
Looking for more strategies to boost your social media efforts? Download our essential checklist for social media success:
Don't forget to subscribe to our newsletter to get our content and other updates straight to your email!