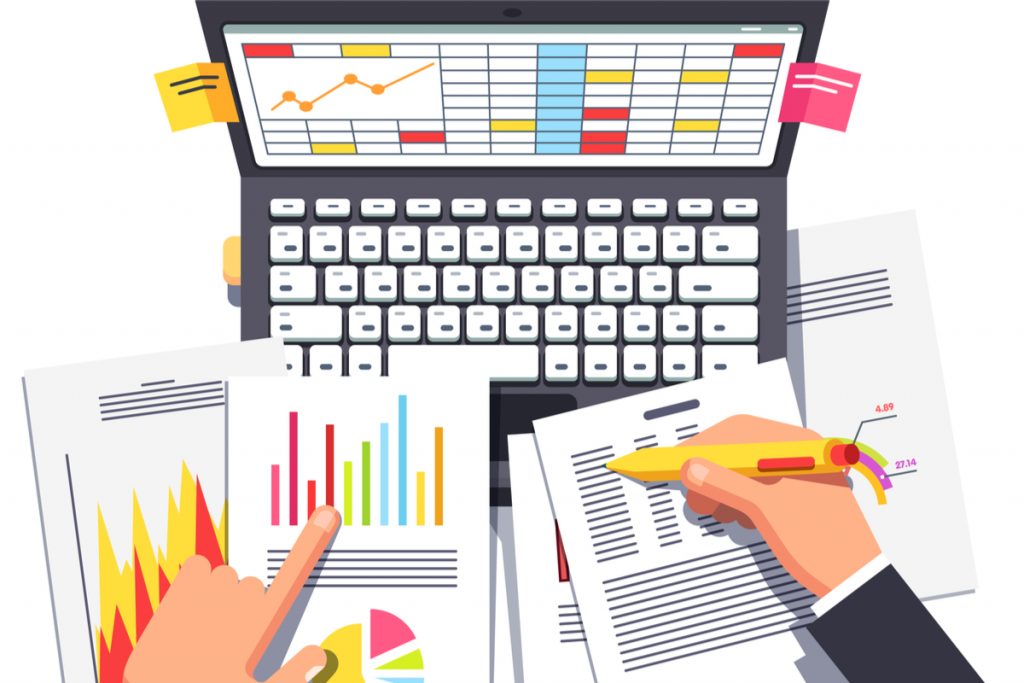 Are you taking shots in the dark with your social media strategy? Most companies generally do not have a complete understanding of what is working with their social media strategy – and what their competitors may be implementing more effectively. A great way to stay up to date on content trends is to regularly conduct media audits. There are really three cores strategies to audit the performance of your social media platforms: 1) engagement (likes, shares and comments); 2) Hashtag selection for efficacy; and 3) content performance.
What Should Your Engagement Metrics Look At?
As discussed in a previous post on digital personas, Social Media platforms now have complex algorithms that deliver organic content and advertisements to your account in a very personalized way. Knowing engagement is critical to each of the social platforms (and is key to increasing the spread of your content), the most important factors that we have identified for tracking are:
Likes
Shares
Comments
Measuring engagement in the audit is essentially allowing audiences to identify the topics that they want to interact with most.
RELATED EVENT: Social Media Marketing CMO Happy Hour September 17th
What HashTags Does my Company Need to Use, and How Do We Determine Them?
Most of us have used Hashtags, but we are finding few understand the art form to selecting hashtags – and still more are not using hashtag analysis platforms. There are many different hashtag analysis platforms, but 10Fold uses RiteTag to understand the likely lift we can get from a social media hashtag. RiteTag will help us understand whether a more niche, focused term is more effective for a company or if using highly trafficked hashtag will lead to greater engagement. And, spoiler alert: you need some of both. To work with RiteTag, we code each selection as a 1 or a 2 depending on the color code that RiteTag applies. As an example, see the hashtag #MachineLearning below. In this example, 10Fold would categorize the Blue hashtags as a '1' and the Green hashtags as '2'.

We would then use the average hashtag scores from all the posts used in your  analysis compared to the engagements the posts received to efficiently determine which hashtags to use with your target audience. For additional depth in your analysis, consider using tools such as BrandWatch and Keyhole products to get advanced demographics from the hashtags.
SEE ALSO: Drive ROI from Social Media with Audits!
Tracking Content Success on Social Platforms
In a social audit, it is also important to consider the type of content that works best on each platform. For example, you'd never put a link to a whitepaper on YouTube. Everyone knows company culture pictures are ideal for Instagram. Those are the easier choices. Bigger questions might include if your audience on Twitter is interacting with the product video you are sharing. Even if you only focus on Twitter and LinkedIn (as so many B2B tech companies do), knowing which audiences do what with the content is critical. Here are a few examples of content that can be tracked:
Thought Leadership
Company Created Content
Collateral Assets
Curated News
Influencer Shares
Partner Engagement
When looking at the content above, again, you're looking for engagement with the content. This can be done not only on your own content, but when looking at competitive content. To do this, you can reference the engagement metrics we provided earlier, and compare the average engagement numbers to their appropriate category while also noting stand-out copy themes and techniques.

This can yield valuable insights for your social media program. For example, 10Fold has often found that sharing industry reports tend to not receive significant engagement, but companies can boost their reach if they lead their social media copy with surprising data or information that is useful to specific verticals or titles. Using social to customize the information to speak more directly to their target audience is the opportunity.
What Should We Expect?
After conducting a social media audit, most companies 10Fold works with see significant increases in:
Average Engagement Rates
Website Clickthrough
Asset downloads
Influencer Engagements
Follower Growth
The audit results will inform your brand about how to better engage your audiences and what content provides the best opportunity to do so.
Auditing programs have greatly increased the performance of many of our clients. Still looking for more information on how to increase your brands social media presence. Check out our blog on how B2B companies can build social impact.
Looking for more strategies to boost your social media efforts? Download our essential checklist for social media success:
MORE: Your Guide to LinkedIn's Alogrithm
Don't forget to subscribe to our newsletter to get our content and other updates straight to your email!