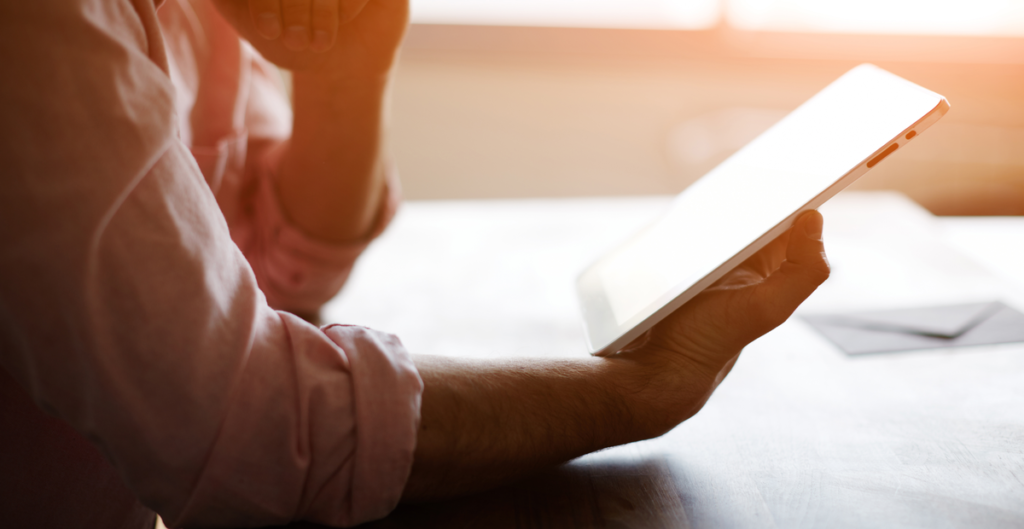 There's a good chance that you've heard the phrase "Content is King." This pithy bit of marketing wisdom is proving true more each day.
For example, in the 2018 Global Comms Report by Cision and PR Week, 78% of U.S. communications professionals surveyed named content creation as their top brand activity, nearly double the number from the previous report.
There can be no longer be any doubt to content's importance as a key driver of brand awareness and lead generation. But not all content is created equal – some content works to move the buyer to a purchasing decision and some doesn't. Other content is created that's never seen by the buyer and the time and effort to produce it is wasted.
Buyers need useful content that addresses their needs and challenges at each stage of the purchasing process, and it needs to be easily found (see Buyer-Driven Marketing – Are You Ready?)
Marketeers should begin by creating a content strategy that helps your audience navigate the journey from interest and exploration through education and validation, and finally to purchase.
Following are recommendations on creating a content strategy that builds brand awareness and delivers MQLs.
Know Your Audience
When considering what content is required, you need to put yourself in your buyer's shoes as they make their purchase journey towards solving one or more pain points, or exploring new solutions or business opportunities . Many begin their due diligence by conducting simple Google searches on the issue they are having. This is where it would be wise to consult Google Trends to determine the key search terms in your product area. Remember they are highly unlikely to be searching for your product by name at this point. Next, be diligent in answering the questions appropriate to each stage of the purchase process. For example, nobody wants to be hit with a firehose of information and marketing hype right from the start. They would likely prefer a simple primer about the best way to approach the buying decision. In the next stage, they may want to know more about the key features and benefits of a solution specific to their industry. With this understanding, they may start digging deeper into the differences between competing products. The key is to provide meaningful and impactful content throughout the research process that is empathetic to their challenges and knowledge level.
Identify Key Themes
Now that you've identified your target audience and understand their needs and journey (depending Pwhere they are in the buying process), it's time to identify the themes you can credibly develop content around. Take the time to identify trending topics in your industry – what's being disrupted and how? Use industry trends as an opportunity to position your brand's point of view for a thought leadership piece. Conduct an inventory of your company's subject matter expertise and understand what's not being said or well-understood in the market that you can shine a light on. The more clarity you can bring to the broader category, the better. The key is ensuring your company is seen as providing indispensable value to the prospect buyer.
Know Your Channels
Before creating content, understand what communications channels will reach your buyer best and enable your content to be found. Communications professionals surveyed in the 2018 Global Comms Report identified the top three mediums for influencing consumer-buying behavior: the No. 1 response was social media at 54% up from 44% from the previous survey, a brand's­­ website came in No. 2 at 35% with brand video at 28% coming in third in significance. Traditional PR securing online and print news articles as well as broadcast segments compose the next four priorities. Make sure you research each of these mediums carefully to understand where your audience is participating to prioritize content and media outreach accordingly. You should also want to investigate the possibility of amplifying content via paid tools.
Create an Integrated Content Calendar
Next organize your pending content into their respective categories such as blog posts, infographics, videos, social media, etc. in a content calendar. Make sure to include the theme, content creator, deadlines, the publishing date, etc. as well as key dates that are important to your business and how content will be related to events, product launches, campaigns, etc. Also include a place for the all-important SEO words, meta tags and descriptions. Google Spreadsheets is an easy tool to kick off the content calendar development – it's a living document that can be easily updated and is great for collaboration. Good organization will also help marketers stay on schedule with publishing content at a regular cadence.
Don't Overlook Your Website
No matter how useful your content may be, you will want to make sure it's well-organized and easy to find on your website. You should make sure the content is optimized for search engines and is presented in an intuitive menu on the home page. Be sure the content is updated regularly – blogs that are a month behind can call into question your company's commitment to being a thought leader. When dealing with large amounts of content, ensure it's organized under categories for those buyers seeking specific information.
Analyze results
A final step in your content strategy is to consider how you will quantify the results. Analyzing website search engine data and social media audience growth and engagement will help you identify what content worked and what didn't. It's also important to see how many potential buyers took an action as a result of viewing content, such as clicking though to a specific landing page, downloading a white paper or signing up for a webinar or demo. This information is critical to calibrating your strategy to enhance engagement with the buyer and amplifying popular content with related topics. The impact of earned media coverage on buyers can be more difficult to directly measure. Embedded UTM codes, tracking web traffic spikes tied to published articles, and creation of dynamic content pages with unique urls that feature coverage are useful techniques. Asking buyers who request information how they learned about the company can also provide measurable feedback.
At the end of the day, content is truly king. It's a powerful marketing tool to build a brand's presence, attract potential customers, and retain existing customers through high-quality engagement. Marketers need to focus on content creation for their social media platforms, website and media to elevate their brand's voice.