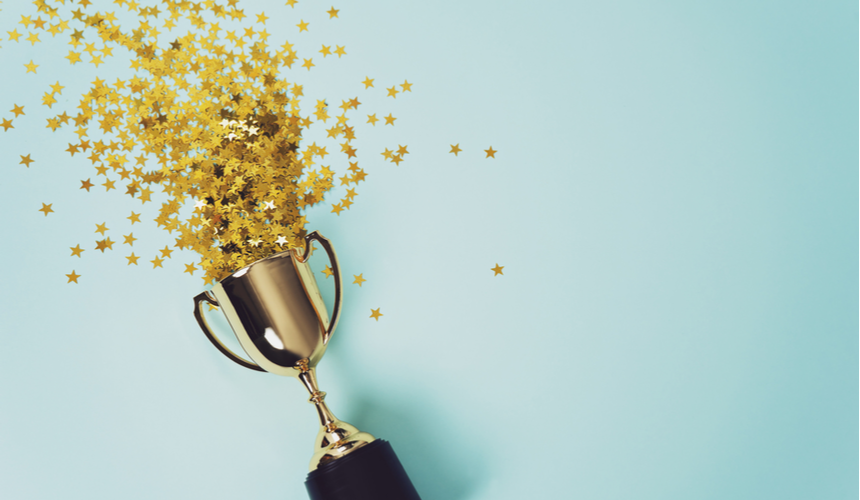 Our fearless leader and CEO, Susan Thomas, has been named to CEO Monthly's Top 100 Global CEOs list. This award comes just on the heels of her receiving the 2018 Entrepreneur of the Year award from the Women World Awards.

The Global CEO Excellence Award recognizes chief executives worldwide and their change-driving contributions to their respective industries. CEOs are selected based on their performance as "motivators and innovators (in addition to their executive roles), with the vision and drive to take the enterprise to the next level." Winners from previous years range from telecommunications CEOs in Brazil, to logistics and supply chain CEOs from Dubai. The Global CEO Excellence Awards is part of CEO Monthly, a publication that specializes in covering the latest insights, interviews and profiles of CEOs from all types of industries at the corporate level.

Susan Thomas founded 10Fold,the San Francisco Bay Area company in 1995. Since then, she has grown 10Fold to be a national agency supporting domestic as well as international clients, with six offices in San Francisco, the Bay Area, Orange County, San Diego, Denver and Austin10Fold is among the top 10 percent of all U.S. public relations agencies, according to IBIS World Research.

Susan's leadership skills and drive for success have helped the agency win and support some of the best known B2B technology companies around the World, including Unicorns like Nimble Storage and AppDynamics. Susan is best known for her creative and forward-thinking approach in developing campaigns and results for clients. One of her most notable innovations is 10Fold's annual Media SharkTank event, where local Bay Area startup executives are given the opportunity to pitch their business ideas to top print, online and broadcast media members.

"It's an honor to be considered for this award, and I take our mission to innovate what is now a 100 year old industry very seriously. We have found great success with our MetricsMatter(™) approach, which further enhances transparency and industry measurement," said Susan Thomas, CEO, 10Fold.

Susan leads 10Fold with her core T.A.F.I. values— teamwork, accountability, fascination and integrity and her emphasis on these four core values create an atmosphere where everyone can thrive. 10Fold is regularly recognized by national publications and awards organizations. Justlast year, 10Fold won the Stevie Award for Agency of the Year and was ranked among Business Intelligence Group's top 10 agencies to work in the United States. These accolades were given for "overall excellence, innovation, execution and results in campaigns", as well as a "corporate culture that promotes staff growth and development; and charitable and community service."

10Fold has also earned the Silver Anvil Award from the Public Relations Society of America, for Best Integrated Consumer Product or Service Campaign. The award not only recognized their award-winning campaign for Zazzle but presented 10Fold with the honor of being the first ever company to earn a perfect score from the judges.

Additionally, 10Fold has won the Bulldog Award for Best Campaign — three times! 10Fold received one of these awards for their work with Data Robotics, where they "conceived and executed a public relations campaign that normally takes two months" in just three weeks! More recently, 10Fold won the 2018 Hermes Creative Platinum Award for their work in creating OVH's Company Vision and U.S. Launch video.

To learn more about Susan check out our leadership page, and subscribe below!
---