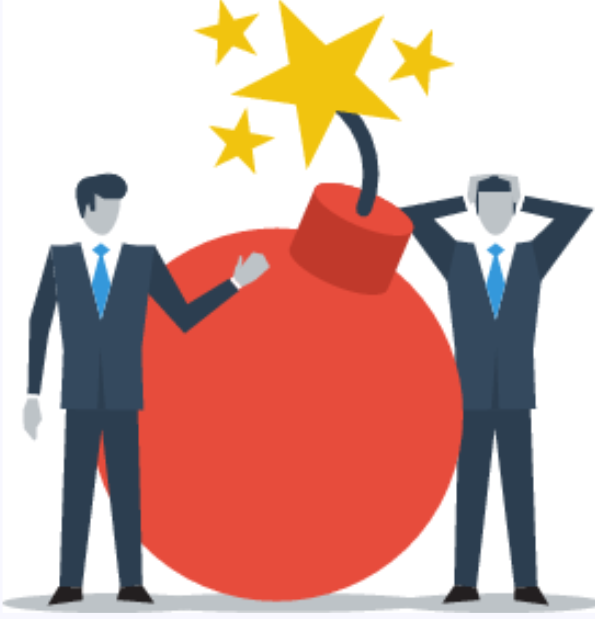 As communications professionals, we spend a lot of time on training in our industry – learning about the latest and greatest social media skills, and discovering new ways to interest the media or work with an analyst firm. Some of us even spend time training in a specific technology domain. Rarely, however, do we spend time training on management skills. Given that the vast majority (92 percent, according to IBIS Research's 2018 data) of PR firms are small (less than 20 people), many firms simply don't have the resources or the time to train their staff on the critical management skills that make working at a place truly fulfilling. 10Fold is different in that regard – we understand that our business is our people, and it's well worth the cost to ensure they are as satisfied as possible with their work experience at 10Fold. To that end, we recently did a deep dive on the topic of difficult conversations.
Most people immediately think they are good at these types of conversations – but when you prod them about the conversations they haven't had, or that they wished they had, it's clear few people have really mastered the art. That's likely because difficult conversations, are, well … difficult!
The biggest reason they are so difficult is because it's actually not one conversation you are likely having – it's three! The first one is the conversation you are having in your head, the second conversation is the one they are having in their head, and the third conversation is the facts of what actually happened.
The first two conversations typically arise from an assignment of intentions. Simply put, something was said or something happened that upset you. You thought about it and determined a motive that caused the event, and you have added that as a "fact" that is now tied to the story. And guess what? The other person may have done that too! The only way to resolve this issue is to start with what actually happened, without assigning intentions.
Another problem associated with difficult conversations is that they often invoke emotional responses, and many of us have been told it's unprofessional to be emotional or speak about your feelings at work. In fact, we're told to stuff those feelings and move on. But having a conversation to resolve a difficult conversation without addressing your feelings is like attending an opera without any music. A conversation that you have determined is difficult is likely labeled that way because it is evoking some type of emotional response. Have your feelings or they will have you!
Also, recognizing how your identity may be playing into the difficult conversation is an important step to resolving an issue. For instance, if you have to confront someone at work for not pulling their weight on a project, it may be counter-intuitive to your self-image as the helpful, fun co-worker. You may not want them to think you are "mean." By recognizing that, you can deal with that emotion and have the conversation.
Lastly, understanding your contribution to the situation that has created the difficulty is extremely important. The phrase "it takes two to tango!" has never been more accurate. However, contributions can be very hard to identify and admit, so here are a few areas to start you thinking:
Did you say or do something with good intent that was misinterpreted?
Did you ignore a situation for too long, avoiding the difficult conversation until now?
Did you react to a situation someone else put in motion with an equally negative reaction (using the old excuse, "he hit me first!")?
In nearly every case, you can find the contribution you made to the situation. And why is this important? Because even if you were a victim, victim status is no way to live. Find a way to ensure you won't be hurt, taken advantage of, or overlooked again!
Identifying and managing difficult conversations is not a skill most of us learn in our formal education, but it's something 10Folders find crucial to fostering a great culture and a healthy working relationship with our clients. We used the book "Difficult Conversations" written by Douglas Stone, Bruce Patton, and Sheila Heen. We'd love to hear how you handle difficult conversations!
Subscribe to our blog newsletter to stay up to date with 10Fold news and content!