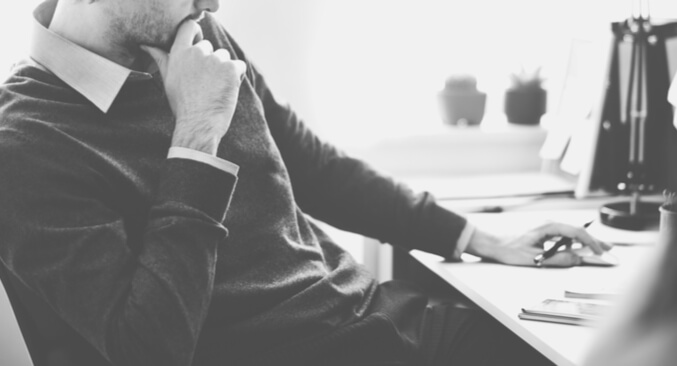 Contributed articles are a mainstay of any successful PR program. They increase visibility. They drive credibility in your industry. They enable you to articulate your message precisely the way you want.
And above all else – they allow you to boost thought leadership. From the moment you sign with a PR agency – like 10Fold – you hear how a consistent and robust contributed article program will position you as a thought leader in your market.
Now the definition of a thought leader varies, depending on who you talk to. Though relatively subjective, Wikipedia defines thought leader as "an individual or firm that is recognized as an authority in a specialized field and whose expertise is sought and often rewarded."
For our clients, that means that the companies that they are building and the cutting edge technology that they are offering today will be used as a platform for leading, growing and articulating the trajectory of an entire industry tomorrow.
So how can you leverage contributed content to expand your share of voice and emerge ahead of the pack as an industry thought leader? While there is neither a simple formula nor straight trajectory that leads directly to thought leadership, here are a few ways your contributed articles can be used to help put you on that path.
Stake a Claim Without Apology
One major hallmark of a leader – or thought leader – is that they drive forward with confidence. The same standards apply to your contributed article.
By definition, industry leaders charter their own path, invoke new ways of thinking and inspire new ideas – even if those ideas aren't ready to be fully accepted in the marketplace. The contributed article is your mouthpiece for driving home revolutionary new ideas that hold the potential to spark an industry paradigm shift.
What does that look like? For example, the security industry might never defeat ransomware. Next-generation anything might already be obsolete. Certain enterprise platforms might be going the way of the dodo. It's likely your assertions might make some uncomfortable – and that's okay.
So — as long as you can factually support your claims — don't be afraid to put a stake in the ground and take a few risks.
Bolster Credibility (With Strong Research)
Anyone can make a claim – that's the easy part. But what will ultimately drive credibility and boost your esteem in the industry are claims that hold up to a lot of outside criticism – a LOT.
As your visibility and thought leadership expands, it's likely you will find yourself under increased scrutiny by competitors and others intent on removing you from your leadership pedestal. And you need to be prepared. Making claims that are factually incorrect or arguments that are full of holes will swiftly and surely diminish your credibility and make it that much more difficult for the industry to realize your vision.
Contributed articles enable you to bolster market standing – while also extinguishing outside criticism — by giving you a palette to present rational, factually sound arguments supporting your claims. At the very least, you'll have the ability to leverage statistics, research and forecasts from credible sources to shake off the naysayers. If you're citing your own original research, you can rely on industry analysts and researchers that will underscore why it was important.
In any case, you can expect that your message will increasingly be placed under the microscope– especially as your share of voice increases. The real thought leaders will be able to weather the storm of scrutiny that will only intensify as they gain an edge over your competition.
Identify Trends First
If you're discussing a trend mid-cycle, it's likely that the most critical wave has already passed or is about to. Among other things, leaders are visionaries – and that means they're looking two, five or ten steps ahead.
Customers and readers alike want to know where to go next, whether it's the next technology investment, enterprise infrastructure implementation or cool new gadget. They want to know where to invest their money and resources. And they want to be the first
Contributed articles give you a way to thoroughly articulate what the industry can expect from the VC community or whether their startup should invest in cryptocurrency – not just now, but five years from now. Essentially, your article is your vehicle for mapping new directions for the industry, and then driving them there.
Find part II of this piece here.
Looking for more great insights? Check out some of our other content here, and subscribe to our email list below: