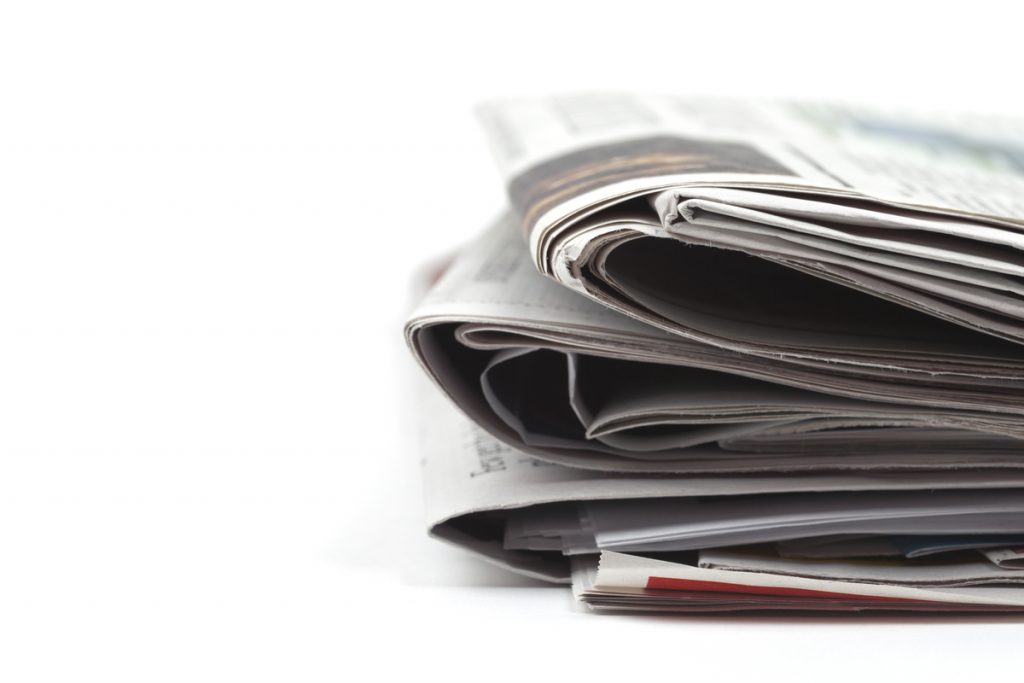 When asking clients what type of coverage they prefer, the number one thing we hear is business press! And of course, we get it – a mention in a top-tier publication can catapult a company's brand recognition and credibility. It's not easy, though: to deliver this kind of coverage, a PR pro must prove themselves worthy of interrupting a journalist's queue of articles on breaking news, household name companies, and socioeconomic issues, and get them to pay attention to the company the PR pro is pitching.
In the evolving media landscape, where it is increasingly difficult to capture the attention of journalists – especially national business press – you have to begin with a big idea; one that goes beyond the company story into a narrative that has not been told and offers a new perspective on where the industry is moving.
The key to finding your big idea is first understanding what the media is currently saying about your industry, then asking what you are doing that is groundbreaking and different. How can you offer a difference of opinion or forethought on an industry shift that does not fall in line with the norm? It is important to keep in mind that business press will likely have less in-depth knowledge of your specific technology or industry, so messaging should be kept very high level, and free of technical jargon that might lose their attention.
Let's imagine you have crossed that hurdle, and you have your big idea. Coverage is sure to follow, right? Not just yet. There are critical assets required to turn that big idea into business press coverage. In this two-part series, we will discuss what those assets are and how they help.
Collect Lots of Supporting Data – Ideally from a Credible, Third-Party Brand
Having a big idea can work for and against you. While the idea can capture the attention of reporters, it can be too out of the box, or journalists won't believe you. Credible data helps reassure a reporter that the idea is not merely self-promotional but rooted in facts and recent research that reinforces your angle.
Look for recent studies and statistics that back up your point of view, such as global market trend reports and industry surveys. These types of data should come from neutral third-party sources, such as reputable analyst firms like Gartner, Forrester, and IDC. Conversely, research conducted by competing publications or competitors should be avoided, as journalists will typically not be inclined to promote the work of a competing publication – and promoting another company's research takes the attention off of your company story.
If you have the resources, conducting your own survey can also serve as a valuable tool to secure high-tier media interest. Taking the lead in generating data that did not previously exist elevates the company's thought leadership, making your company the default expert on those insights (as opposed to a third-party source). Even if you can't swing an industry survey, perhaps you can aggregate existing data that that exists from credible government or analyst sources that can support your angle. Here's an example of top-tier business and technology coverage 10Fold secured as a result of a survey by our client, AttackIQ, in partnership with the Ponemon Institute. Here's another from our client, ForgeRock, which secured top-tier trade coverage.
An Impressive Company Milestone
In any pitch, journalists will be looking for validation that you are the real deal: established, experiencing strong momentum, and making real strides in your industry. Particularly with business press, which will almost certain have a financial focus to some degree, it will be crucial to showcase that validation through company success stories.
This can include important milestones such as:
A successful funding round of $100 million or more
A strategic merger or acquisition that sets the company up to lead
Announcement with a well-known customer that has an ROI
A significant revenue milestone of $100 million or more
And for reporters who focus on key vertical markets, a significant market share of healthcare or financial services customers (which of course, support your story angle)
A famous investor or CEO who recently joined the company (the bar on fame is pretty high here – think someone with a billion-dollar exit or better)
As an agency that has helped guide hundreds of companies to acquisition and IPO, 10Fold has seen firsthand how the dollar amount of funding that reporters deem worthy of covering has skyrocketed, given the amount and frequency of company investments. Last year, a record-breaking $132.1 billion was invested by venture capitalists, and 2018 also set a record for the number of $100M rounds made. The first half of 2019 is on pace to match 2018, and nowadays even $75 million rounds won't get coverage based solely on the funding number. Entrepreneurs – and particularly those who have been in the industry for a while – are often shell-shocked by this discovery.
Make no mistake: the bar is high for funding, but business press can usually be lured with a funding announcement north of $100 million.
Stay tuned and subscribe for our email list below for Part 2, where we'll discuss other crucial assets needed to secure the interest of business press.