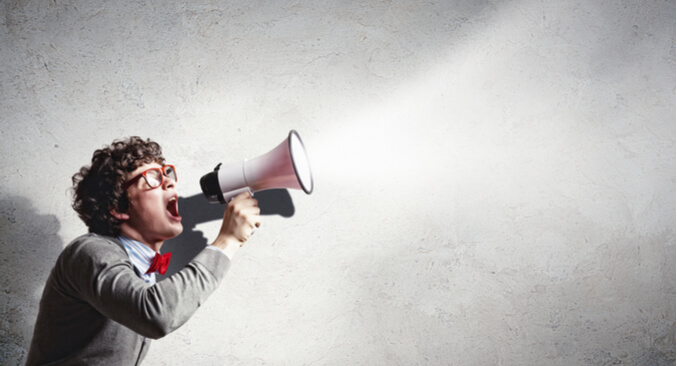 If 10Fold has taught me anything (and it's taught me a lot!) – it's that #MetricsMatter. Measuring success is just as important – if not more so – than setting pie-in-the-sky dreams for success and putting the hours (and hours…days…and weeks) into execution. It pays to calculate – with embedded and external social media measuring tools and experts at the ready to help, it's silly (and unnecessarily stress-inducing) not to keep tabs on progress. Trust me, from a former believer that big ideas alone could power the world, measuring success and following traction along the way is the best option we marketers and PR pros have for ensuring we'll meet our goals so we can rest easy at night.
Measuring success is critical for your social media campaign. The good news? Paid social campaign tools are built into the platforms through which we all need to work and play (i.e., Facebook, Twitter, LinkedIn). They can help us hone audiences, identify demographics and keywords, set benchmark metrics, do A/B testing on headings and images, and so much more. They are insightful and are well worth the investment with the right strategic frame of mind and a strong and deliberate content development strategy.
I spoke (well, e-spoke, but he's always available to "real-speak" as well) with 10Fold's resident social media strategist Tyler Trainer about how he approaches the paid and sponsored social program at 10fold. Because for sure organic growth alone is no longer enough to move the social needle. Here's what he had to say:
Q: What was the challenge you faced with amplifying 10Fold social content? With approaching paid in particular? What were your goals in building a paid strategy?
A: Reaching your target audience is key. Content success can be achieved,  first and foremost, with great content. Delivering that content consistently and reliably is necessary for continued success. Readers can check out more at Building a Social Media Plan – Content is King. 
Your paid strategy and ad style should reflect your goal (e.g.., content downloads? Use the website conversion templates on the social platforms to boost your success). Here are some key considerations


 This varies between platforms, no one-size fits all approach


 Learn the criteria for each platform; i.e., the differences in targeting technology interests on Twitter vs. LinkedIn, they cover different user behavior


 Resist 'follower-look-alike' set and forget options: This may sound like it'd be a good start, but it's easy to misdirect your budget without narrowing your search criteria. (Got it – good call!)
Q: What approach did you take and what solution did you come to? What metrics did you set and what were your KPIs? How did you arrive at that and how did it work?
A: Tools like Brandwatch and Followerwonk let you analyze your followers and understand who is responding to your content. You can also use these tools to check out who is following your successful competitors.
Keep in mind that this all depends on your goal. Download a whitepaper or attend a webinar (clicks and conversions), build brand awareness and push social conversations around your product/company (awareness, and engagement in particular, campaigns). Check out How Do I Prioritize Social Media Metrics? for more information. (So thoughtful, so resourceful. Will do!)
Q: What was the ROI on this? Successes realized? Lessons learned / key takeaways?
A: Here are the 10Fold results!


 30% follower gain


 44% engagement gain


 Website traffic up over 20%
Pretty impressive! As my Austin-based colleagues at 10Fold would say, "What do y'all think?"
Let us know your thoughts and what challenges you've been facing with paid social / what metrics for success might look like for you!
Don't forget to subscribe to our newsletter to get our content and other updates straight to your email as soon as it's posted!